Discover new opportunities thanks to unique technology of Blumil S3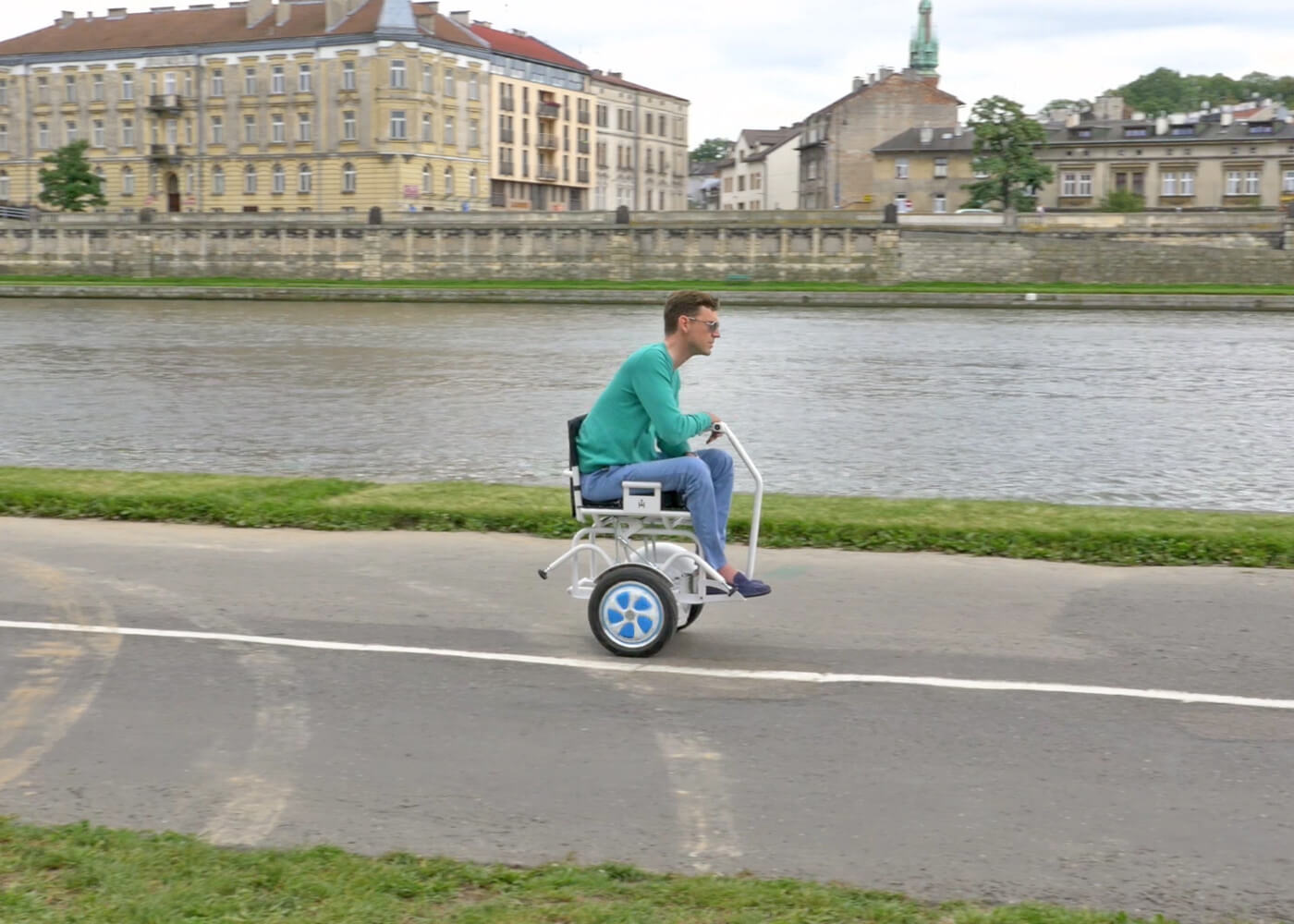 The innovative technology of Blumil S3 allows you to experience genuine freedom and reach previously unattainable places and dream spots. A light construction and long range makes it a perfect match for city use, in all weather conditions except for heavy snowfalls. The S3 model is very agile and moves easily on all city surfaces, such as cobblestones, pavements, gravel and grass – just like a typical electric wheelchair. It also goes uphill up to 25 degrees. Two size options are available: standard and large (minimum seat height is 55 cm - 22 in).
The parking mode handle can be installed for users that are right – or left – handed. Moving on Blumil City Dweller is intuitive and no special preparations are needed. Compact size and easy folding allows easy transport in a medium – sized car.