Experience ultimate freedom on Blumil S5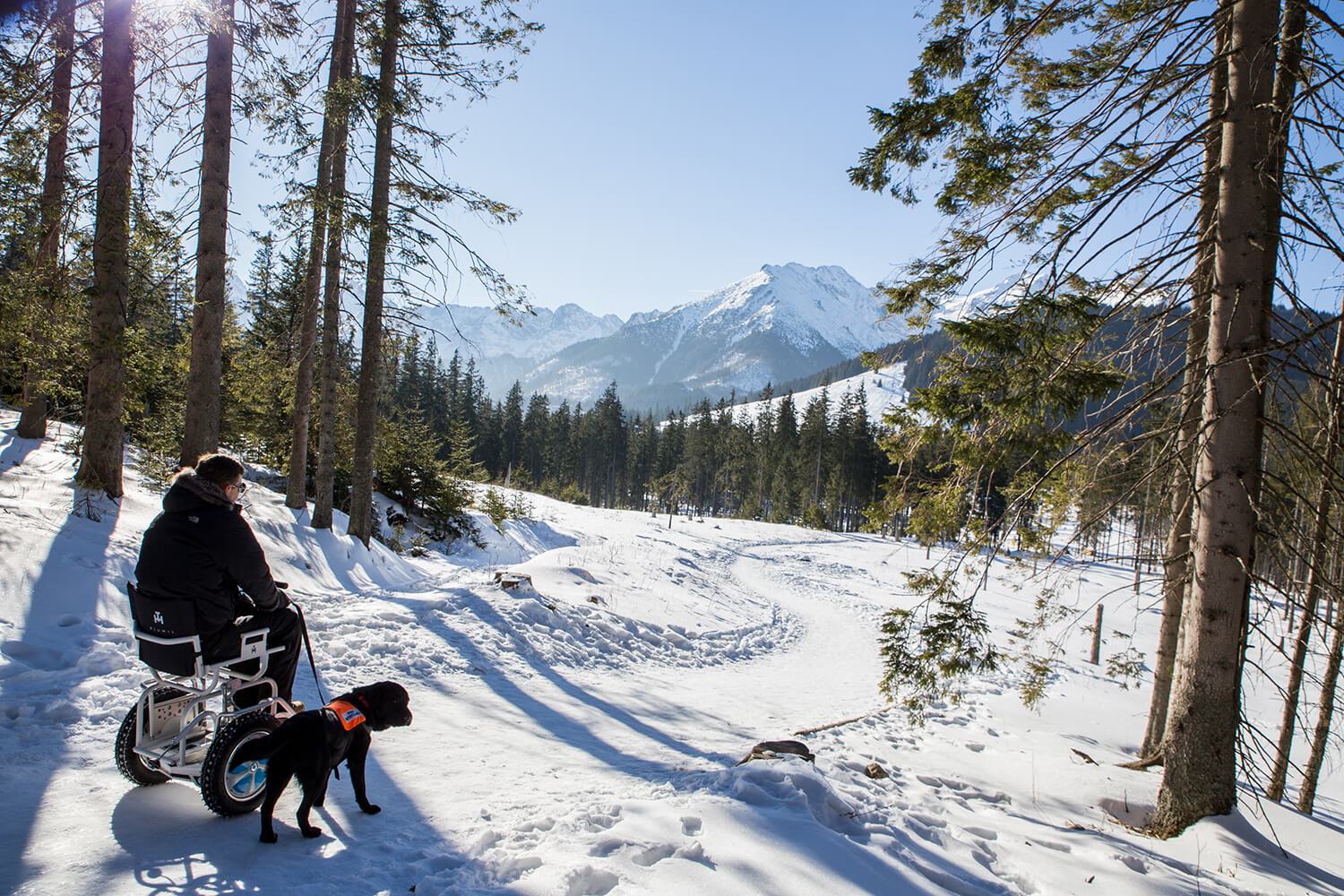 Blumil S5 can be used outdoors, indoors and off road, so it offers you unlimited freedom and independence in every type of terrain. Its light construction, agility and compact size make it perfect for city, just like an electricwheelchair – but without all the transportation problems. Big wheels allow it to easily move in sand, mud, snow and on uneven surfaces, like forests, fields and hills. Blumil S5 easily goes uphill, so it's perfect for mountain trips. There are versions available for regular – height users and tall users (minimum seat height is 65 cm – 25 in). The parking mode handle can be installed for right – and left – handed users.
Moving on Blumil all terrain wheelchair is intuitive and does not require any special preparations, but instead of a joystick like on electric wheelchair, you steer with your body position and steering wheel. Compact size, light weight and easy folding allows easy transport in a large car.