Thailand, Thailand, Thailand… every time I see the rating of travel destinations, Thailand's somewhere in top 10. Overrated? Underrated? That was a question I asked myself back in 2010 when I decided to visit it. What did I find? A touristic paradise – and I mean what I say. Stunning landscapes, lively metropolises, sandy beaches? Thailand has it all! From the moment I set my eyes on the diverse mosaic of Thai world, I knew I would fall in love with the place.  Friendly people cropped up in every corner, and the word "accessible" was more than an empty promise, so manual and electric wheelchair users can enjoy it as much as I did.  What are the flavors of Thailand? What can you discover there and what does accessibility mean in the Thai hotel industry dictionary? More about it below!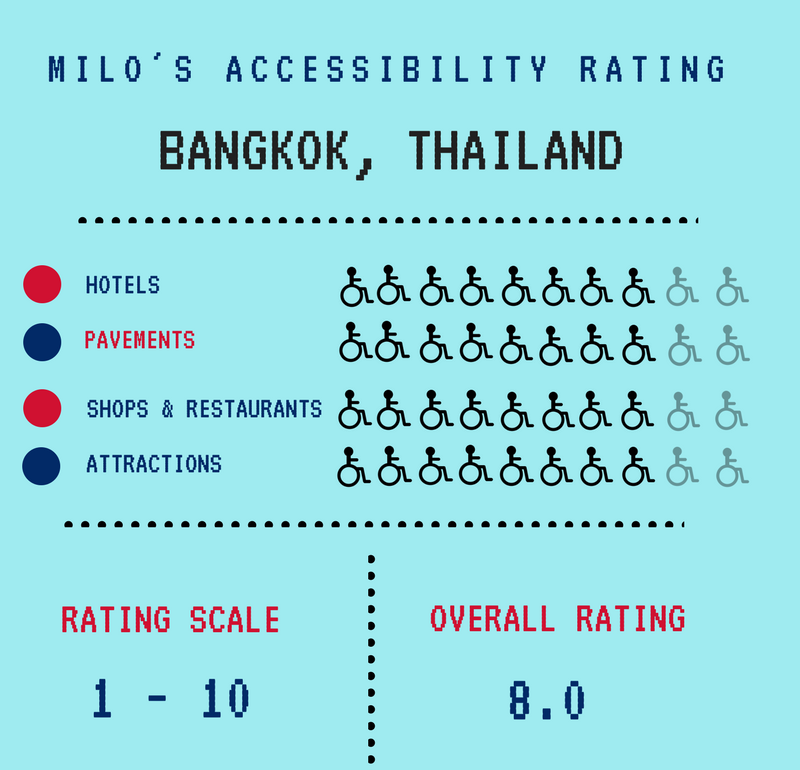 What to visit in Thailand?
Bangkok
Bangkok is an extraordinary city, caught somewhere between the past and the future, just like Taipei. Skyscrapers and temples come together, creating a unique urban landscape.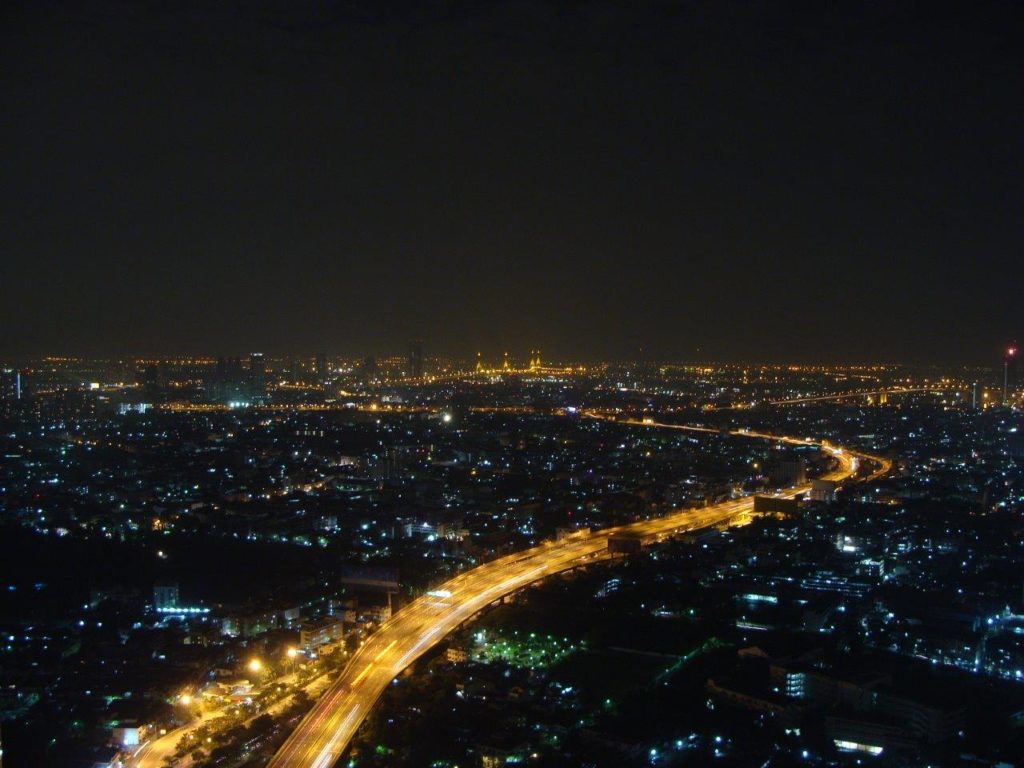 Since I am both a nature lover and a party animal, I felt that I came to the right place. Why? Bangkok has the best of both worlds and after a great night in a club, you can recharge your batteries in a peaceful city park – whether on the manual or electric wheelchair, party and relax are possible .. and loads of fun!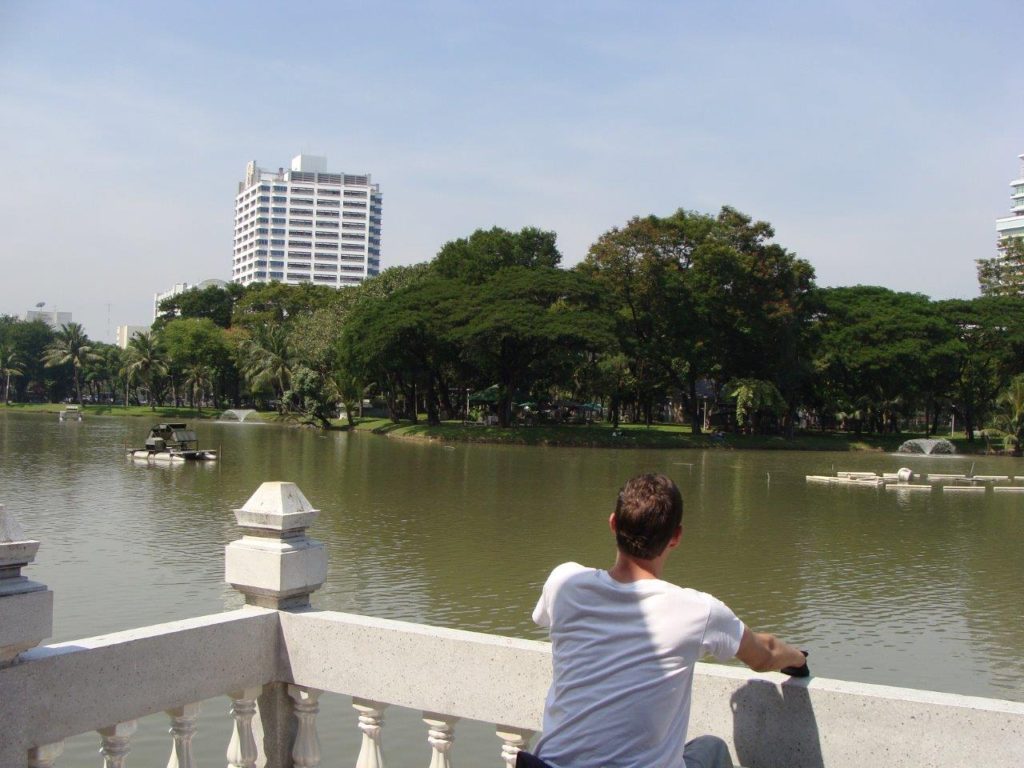 As the city's accessible, electric wheelchairs can take you about everywhere. With regular wheelchairs, it would be more difficult, but definitely not impossible. I was very much impressed with the fact the city was actually very wheelchair friendly. It happens once in a blue moon – accessibility's still not a standard in most of the cities – so I was quite surprised. In the best possible way, of course!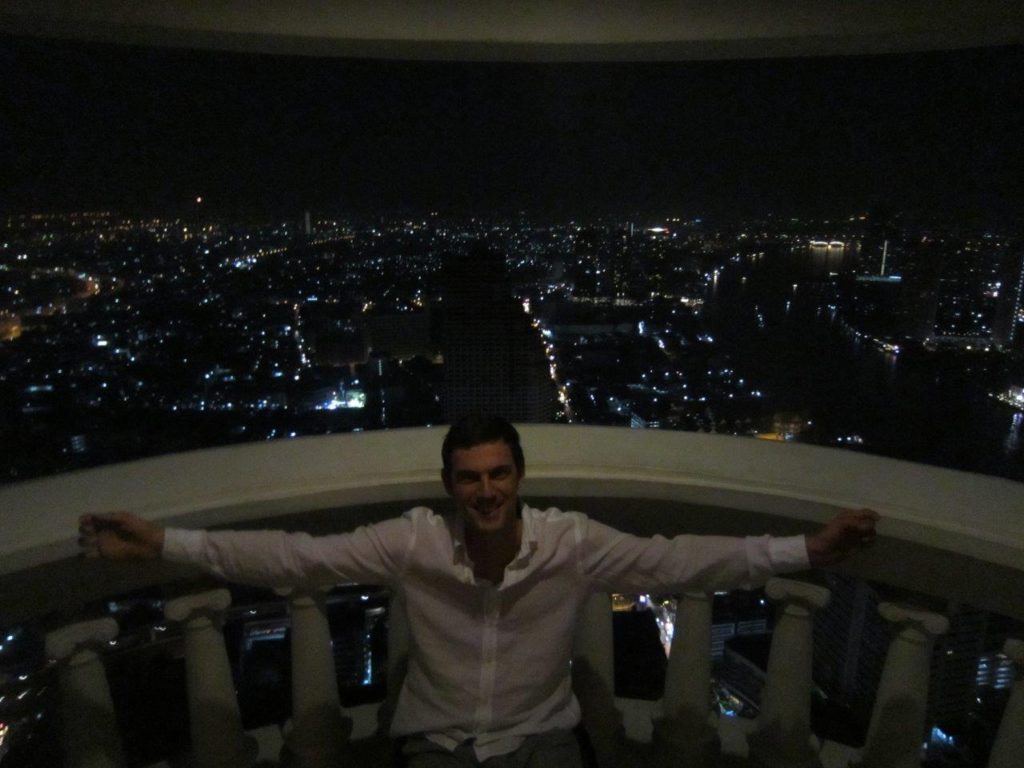 What to visit in Bangkok?
Magnificent and gold are probably first two words I would use to describe the Grand Palace. It was built in the 18th century and it's a complex of many wonderful buildings, the Temple of the Emerald Buddha included.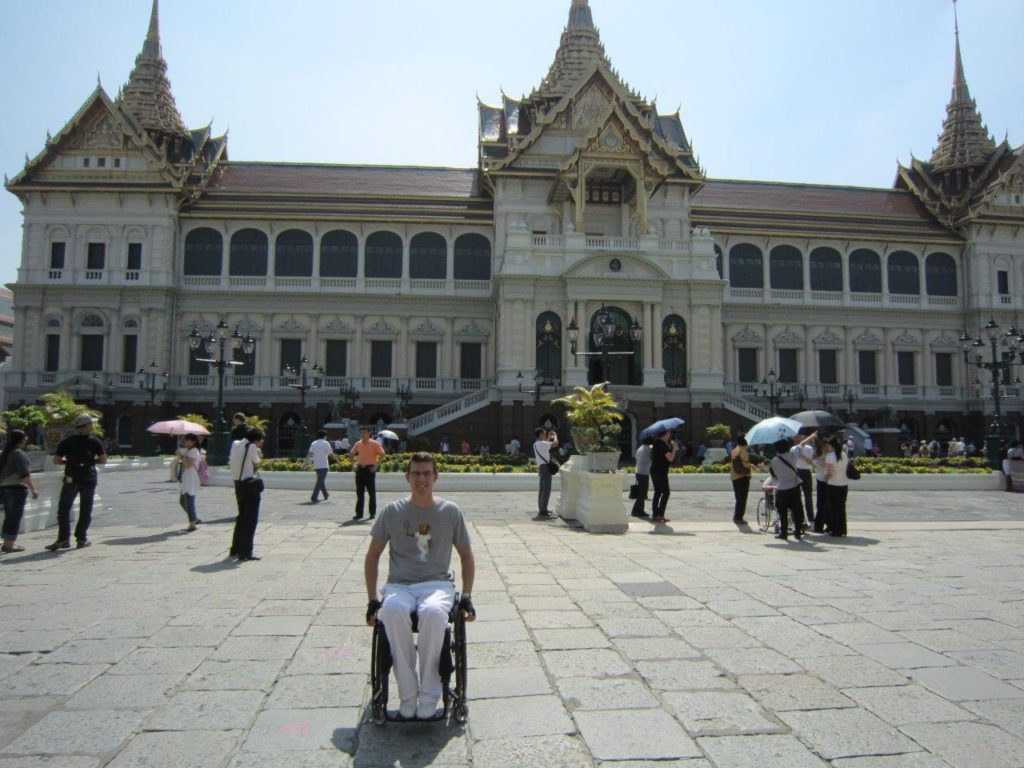 I absolutely loved it, and I would recommend anybody to visit it. It's a nice way to get a taste of Thai history and enjoy the beauty of architecture. However, you need to be aware that it is very spacious so an electric wheelchair or Blumil definitely is an option.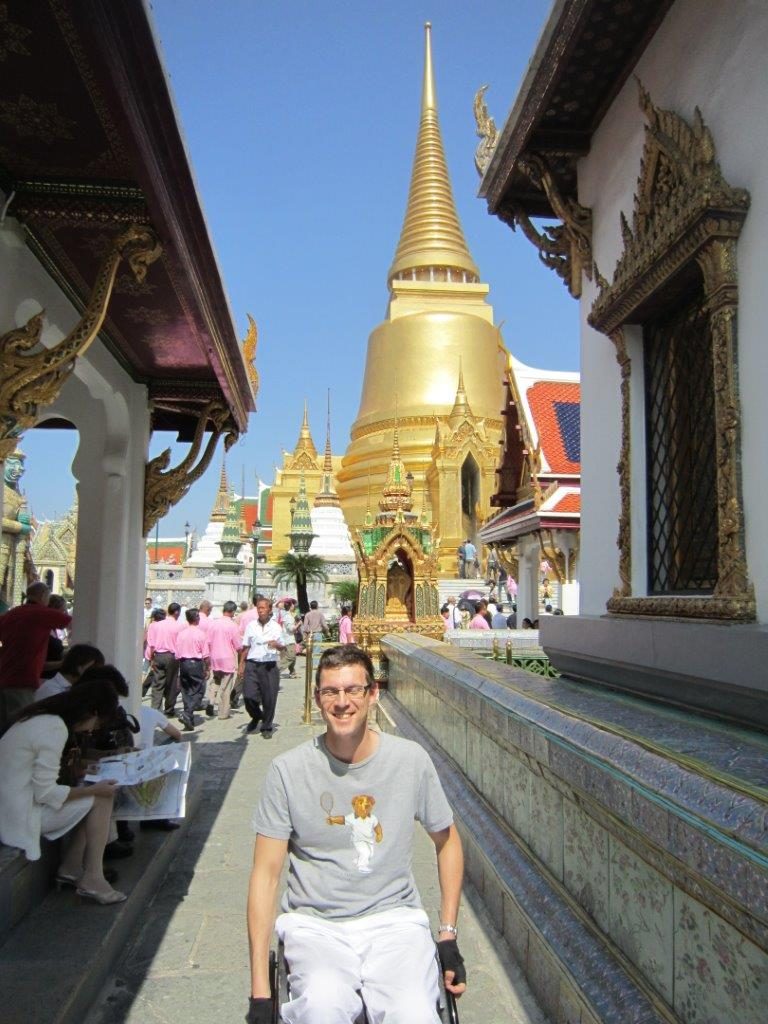 What to do in Bangkok?
Lively and dynamic, Bangkok is perfect for partying. Bars and clubs are everywhere and the city never seems to sleep. The surprising side of the city? Amsterdam has its Red District and so does Bangkok. Prostitutes crop up in many corners of the city. Consequently, the partying side of the city sparks some doubts in many tourists, but no worries here – clubs themselves are safe and fun. Mostly also wheelchair friendly!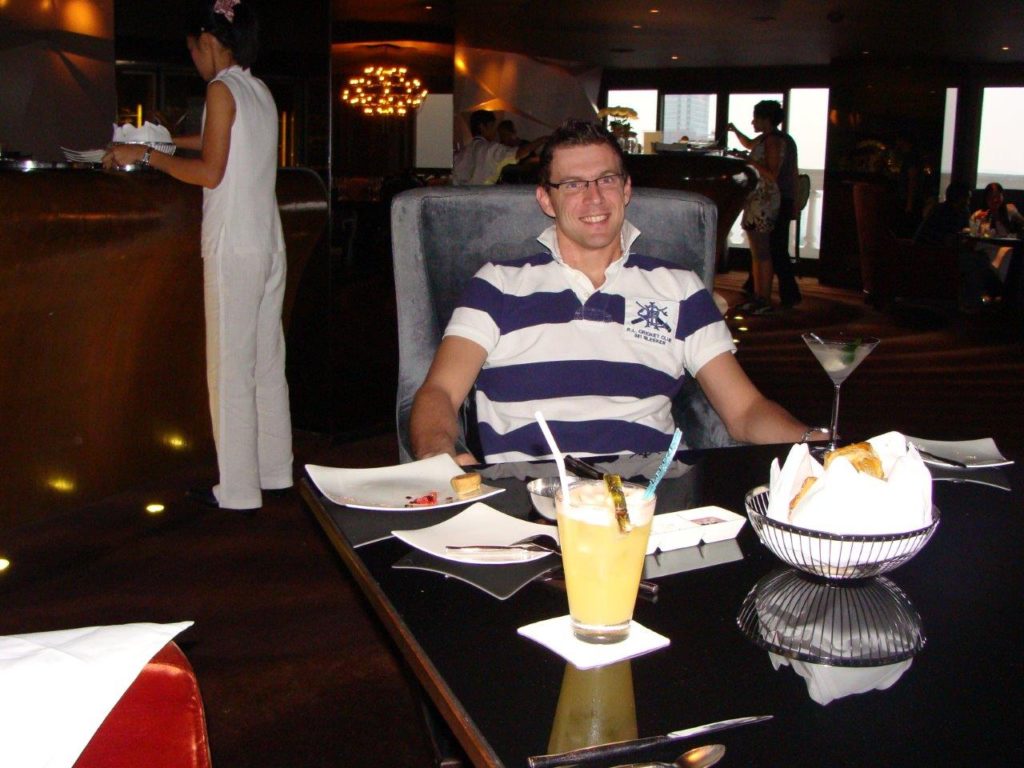 Bangkok hotels
In Bangkok, I stayed in Lebua at State Tower. It's a luxurious hotel you might know from Kac Vegas II – some scenes of the movie were filmed there. Nevertheless, what's truly cool about the hotel is its rooftop bar. It's located on the 67th floor! The view on the city was wonderful and I can recommend you this hotel – it was truly top-notch.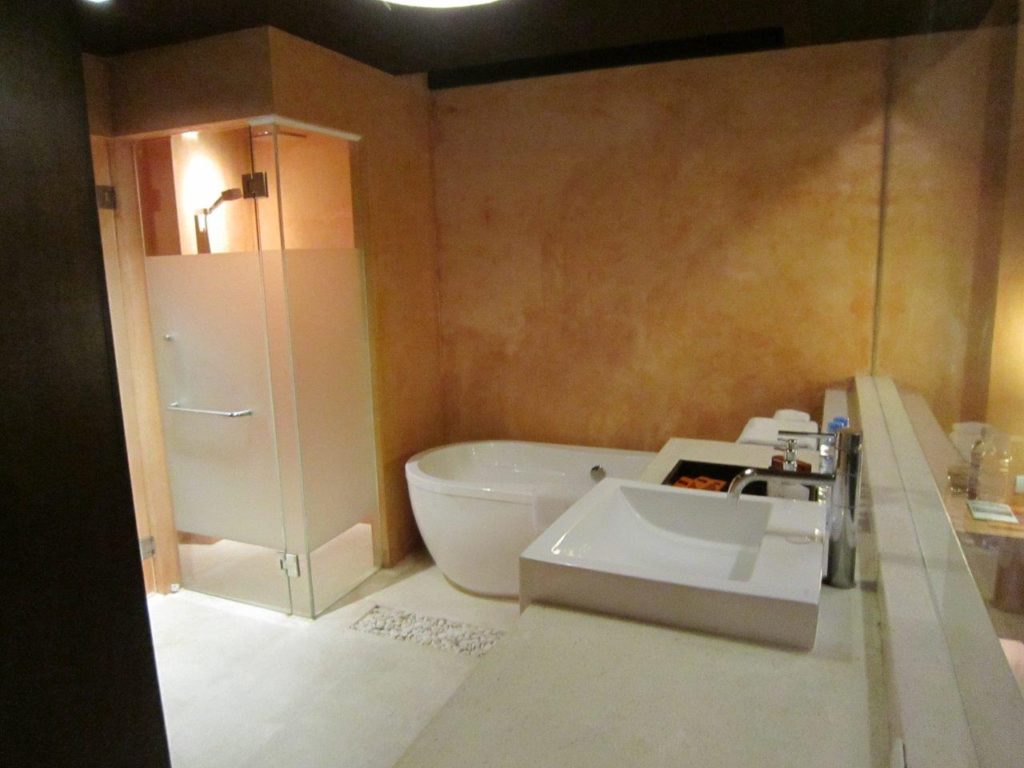 Ko Phi Phi
Are there any fans of the movie "The Beach" starring Leonardo DiCaprio? if so, the name "Ko Phi Phi" may sound familiar to you – that's where the movie scenes were filmed! Since its screen debut, the place has been very popular among tourists and I can understand why.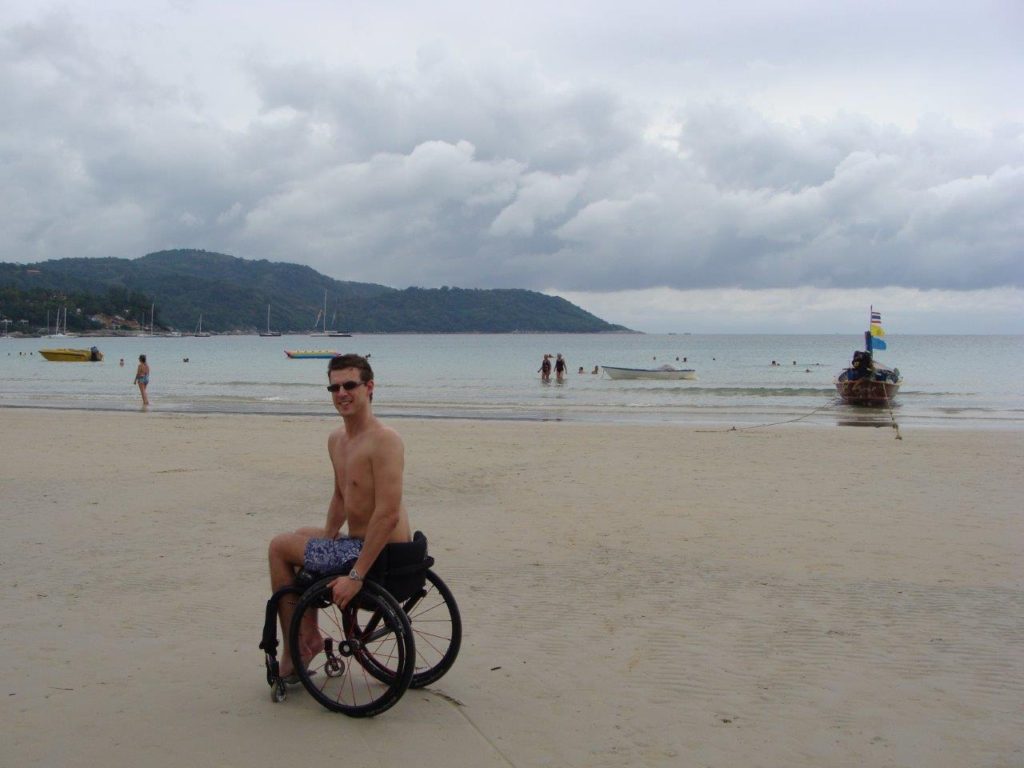 Upon visiting Ko Phi Phi, I discovered photos can't do it justice. Simply, a photo camera wasn't enough to capture the beauty of sandy beaches and incredible waterline.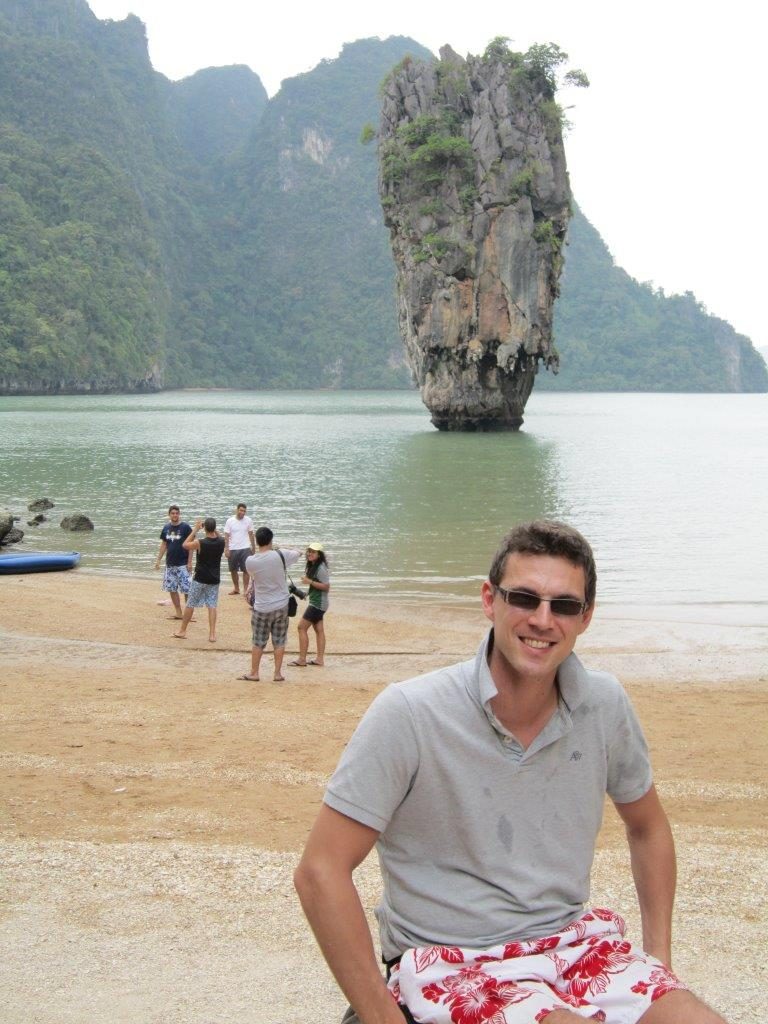 Especially relevant if you want to visit: plan in advance! Maybe it sounds trivial, but had we done it… we would have spent a night in a great hotel. Since we (me and my friends) like flexible traveling, we visited Ko Phi Phi spontaneously.  Hence, we had no hotel reservation. Since we never had a problem with finding accommodation, we were not ready for what was coming. There were no free rooms and we paid a lot for a hotel without running water. Maybe it wasn't the end of the world but for the same price… we could have stayed in a luxurious hotel. Probably not the best deal in our lives.
Accessibility in Thailand
Hotels
Hotels are definitely accessible in Thailand. Moving around the hotel is easy, as there are rarely any thresholds (if any at all!) and ramps and elevators are simply a standard. The accessible bathrooms are also available, so moving on a manual or electric wheelchair is not a problem. I was positively surprised to see how wheelchair friendly Thai hotels were.
Restaurants and shops
Shops and restaurants are generally catered to wheelchair users' needs. Toilets are on the first floor, elevators are in a good condition, ramps are easily found and thresholds are not a problem. In conclusion: the situation is definitely great. There's always some room for improvement, but Thailand's doing things right.
Pavements
Just like hotels and restaurants, pavements are accessible. They are neither bumpy nor full of holes. Consequently, strolling down the paved road is more of a pleasure than a dangerous mission.
Attractions
Attractions in Thailand are wheelchair friendly. As far as I can remember, I could access everything I wanted to see., and it is very easy with an electric wheelchair and relatively easy on a manual one.  Most noteworthy: it seemed obvious in Thailand that everything should be accessible and that's just beautiful. Seems like the country really cares about its tourists.  Maybe the rest of countries should take notes!
3 surprising things I discovered in Thailand while traveling on an electric wheelchair
Many bars sell drinks in "pails"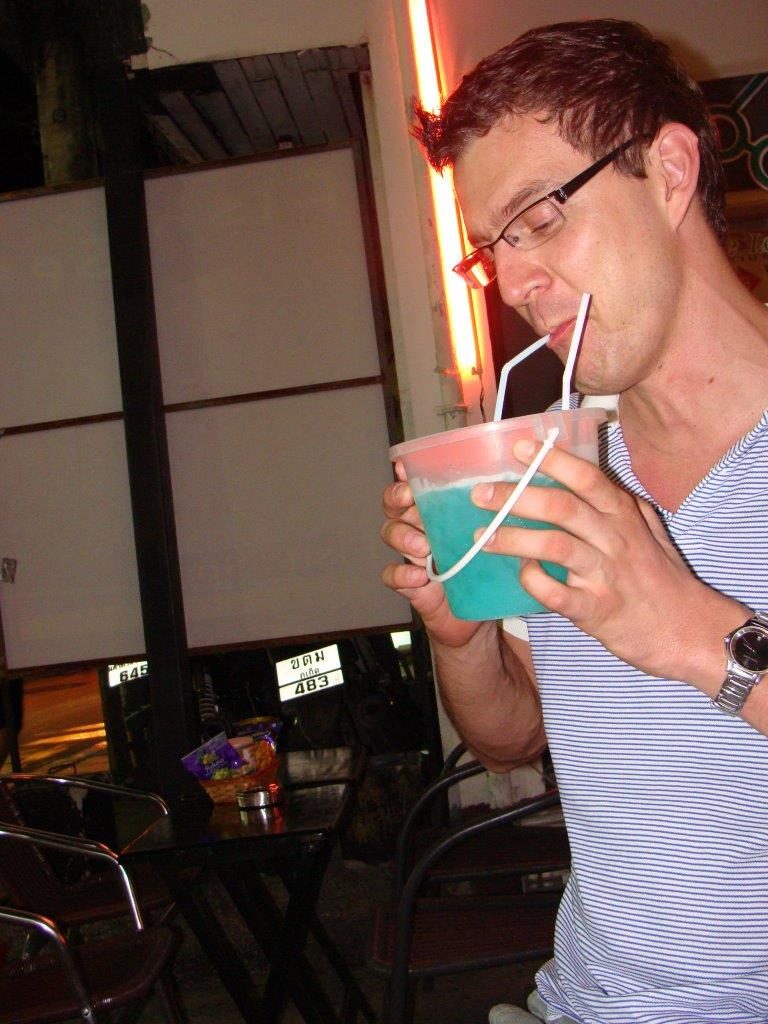 Massages are very cheap (and great!) 

It's always cloudy in Ko Phi Phi!
All in all, Thailand's a touristic paradise for everybody. Party animal? Bangkok will warmly welcome you. Nature lover? Ko Phi Phi is there for you! Wherever you go, you will meet friendly people and you will eat tasty things. Thai cuisine's delicious, but not too crazy for European taste. Doesn't it already sound perfect? Electric wheelchairs, Blumil especially, would do extremely well on Thailand sandy beaches. Given that everything's wheelchair friendly, Thailand is one of the highlights on my travel list. After all, everything tastes better Thai style. 
To read more travel stories follow Blumil on Facebook and Instagram!