Money may not buy happiness, but it can certainly get you a plane ticket or two and that's close enough. If I had infinite resources, I would probably be on the road most of the time. This is the reason why I love budget travel – it allows me to travel more… without ruining my finances completely! Mastering the art of accessible travel is not easy itself, but budget travel in a wheelchair poses even more challenges.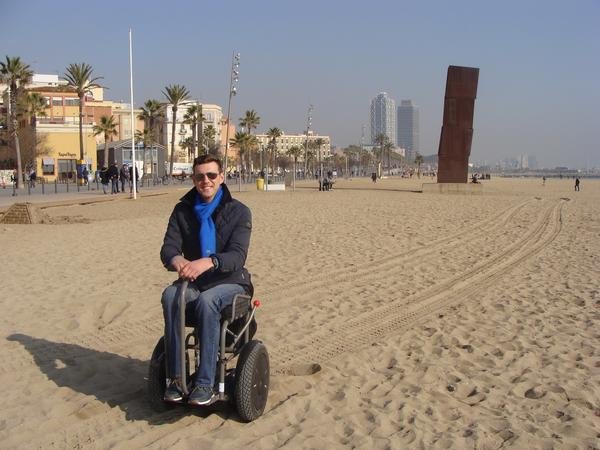 Luckily, I have years of travel experience on my side, and by now I know quite a few places, which are both wheelchair and wallet-friendly. Some of them are perfectly accessible, while others are acceptably accessible. Unfortunately, accessibility is yet to become the standard everywhere, but accessible travel on a budget is definitely not just a fantasy – it is within your reach! Below you can find 5 wallet and wheelchair friendly places for your next travel adventure!

5 wallet and wheelchair friendly places
Located in Catalonia, Barcelona is a vibrant heart of the marvelous region. From the best parties to the stunning architecture of Gaudi, Barcelona has something for everybody. The city is a true European pearl, and I always keep coming back there for more. Barcelona is definitely very wheelchair friendly. Almost every attraction is catered to wheelchair users' needs and the underground system is perfectly accessible. Pavements are all in a good condition, and in the Blumil electric wheelchair navigating Barcelona is truly effortless. What to see? Sagrada Familia, Park Güell, Ramblas, Spanish district, Casa Batlló to name a few. What to try? Tapas and Catalan Cava. If you are looking for a beach paradise, leave Barcelona for a moment and head to Costa Dorada or Costa Brava – there, sunshine is the ruler, and parties never end!
The queen of Danube, Budapest, lights up with thousands of lights every night. The city can take pride in wonderful thermal baths and beautiful architecture, and it is one of the loveliest places in Europe. I wish I could say it is perfectly accessible, but it definitely isn't. The underground in Budapest is the second oldest one in Europe, and it seems to be stuck in the past. Cobblestone isn't also a wheelchair's best friend, and you can find it throughout the entire city. While Budapest is not fully accessible, all-terrain electric wheelchair, like Blumil City, for example, will easily handle Budapest's bumpy side. Since the city is perfectly budget-friendly, I wouldn't shy away from a little challenge, if you use an electric wheelchair.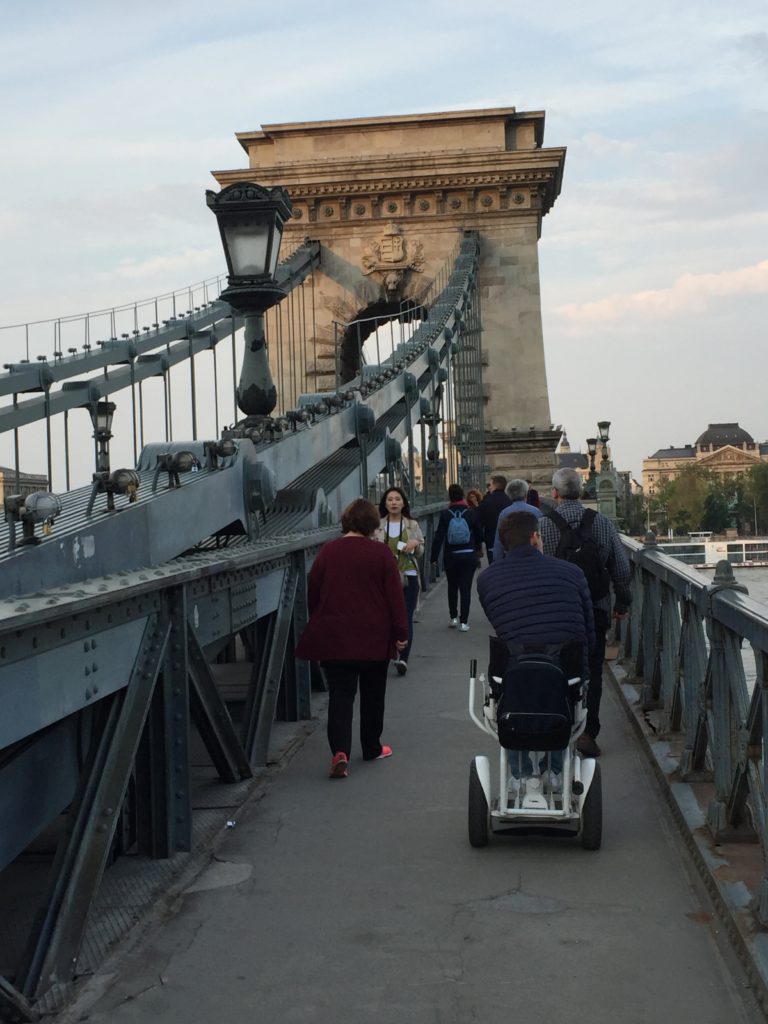 Hungary is famous for its wine, paprika, goulash and chimney cake, so you will have lots of gems to discover there! Budapest is an old city with a young soul, and had it been more accessible, it would become one of my favorite places. For such great prices though, I would still call it a fairly accessible budget travel destination! The city is not fully wheelchair friendly, but it definitely made some progress towards more accessible future. All in all, it is definitely one of the European must-see cities!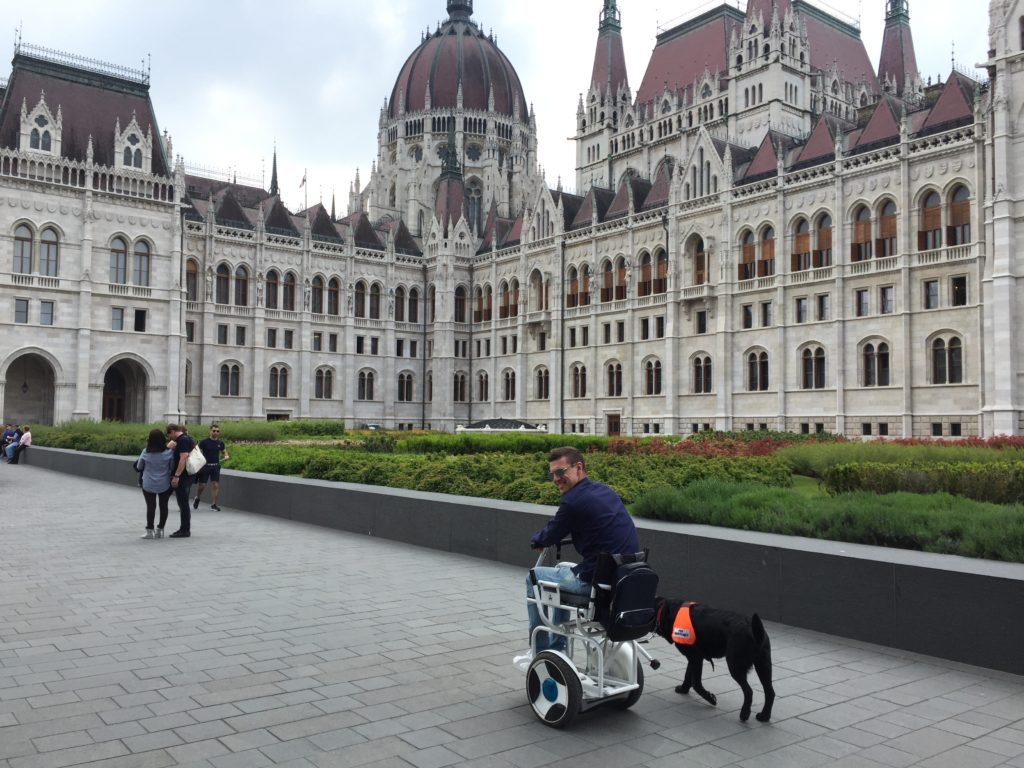 Since my first visit to Berlin, my feelings towards the city have changed. At first, I thought it was boring, and it wasn't until the next visit that I discovered the magic of Berlin. In Berlin, history mixes with modernity in the best possible way. From old cathedrals to vibrant neighborhoods filled with street art, Berlin has lots of surprises. The city is perfectly accessible. It sets a great example on accessibility. In fact, I wish every European capital city was as wheelchair friendly as Berlin. Evens pavements and accessible public transport is one thing, but wide and budget-friendly web of facilities is another. Luckily, accessibility in Berlin's style is affordable. You can find wheelchair friendly hotels and hostels in almost every price range. A must-visit!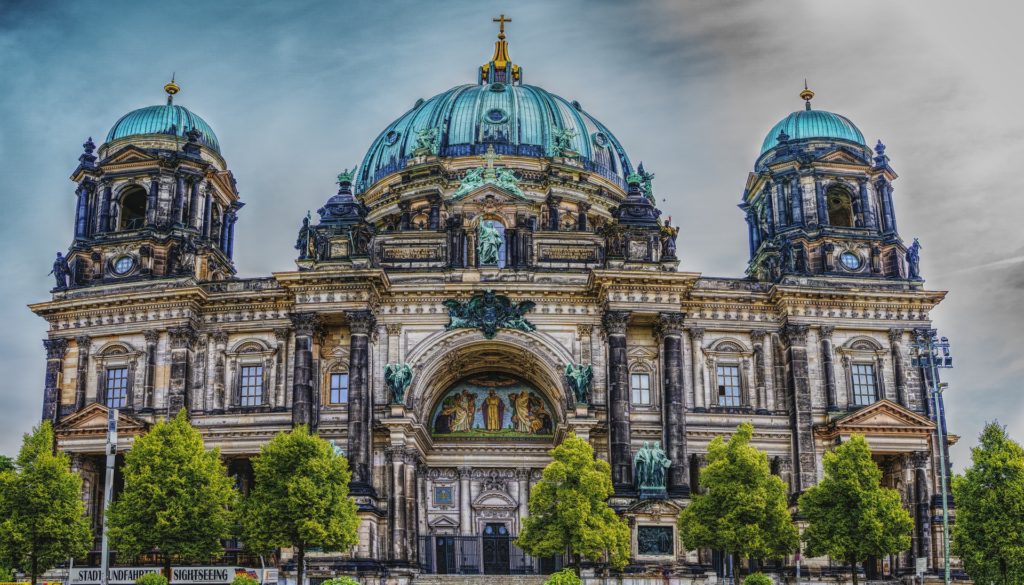 The city on the hill stuns with beautiful architecture, tasty seafood and Fado music playing in lovely, small cafés. It is a hidden gem of Europe at a relatively low cost. Portugal is cheaper than Spain, but it also has an abundance of wonders to discover. It is a perfect travel destination for a budget trip! Since the city is hilly, manual wheelchair are not fit for Lisbon, and Portugal in general. All-terrain electric wheelchairs, however, should handle the terrain with ease. There are many things to do in Lisbon, but outside of the capital, you can also enjoy nature in peace. Portuguese coastline is one of the most beautiful seasides I have ever seen! Fairly wheelchair friendly (if you use an electric wheelchair!) and absolutely budget-friendly, Lisbon makes a wonderful travel destination… thanks to a great weather, almost all year round!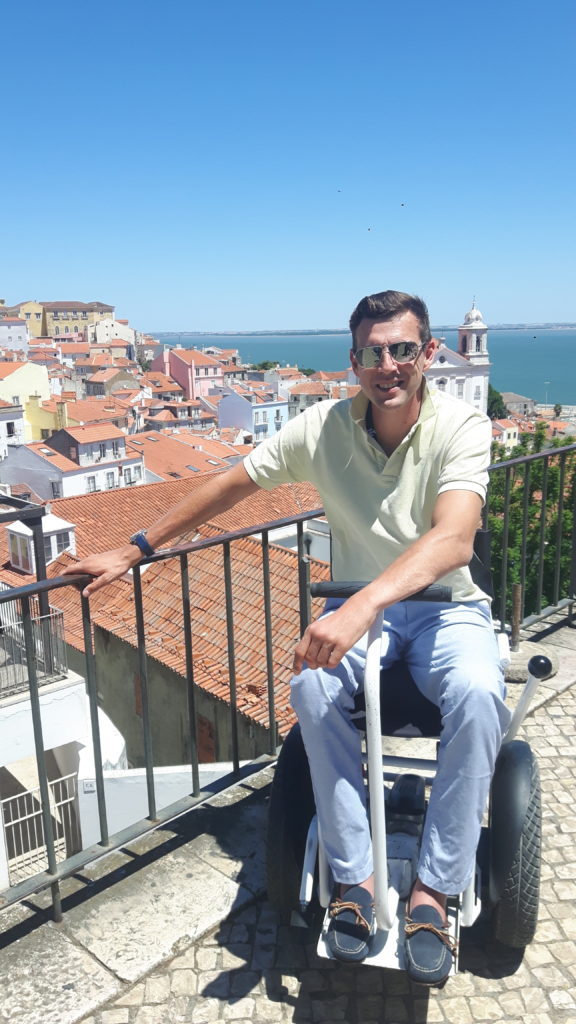 Many people call Thailand a touristic paradise, and it truly is a paradise. A wheelchair friendly paradise, to be precise. Dynamic, modern, and entertaining, Bangkok is definitely one of the best accessible places to visit! Thailand combines modernity with tradition so nicely that skyscrapers and temples standing next to each other blend into a harmonious urban landscape. Not to mention Thai street food – it is absolutely a culinary heaven! Prices are also very budget-friendly, so Thailand is definitely a place to go if you don't want to spend a fortune on your vacations!

Honorable mentions
Although I wouldn't necessarily call it a top touristic destination, Warsaw is a lovely place to visit during a trip around Poland. It is vibrant, full of entertainment and combines painful history with modern rebirth. Filled with great restaurants and museums, Warsaw makes a great place to visit, especially in summer. It is relatively accessible, and in my Blumil electric wheelchair, I move around Warsaw with ease. Warsaw saw the war, and now it is time for you to see Warsaw!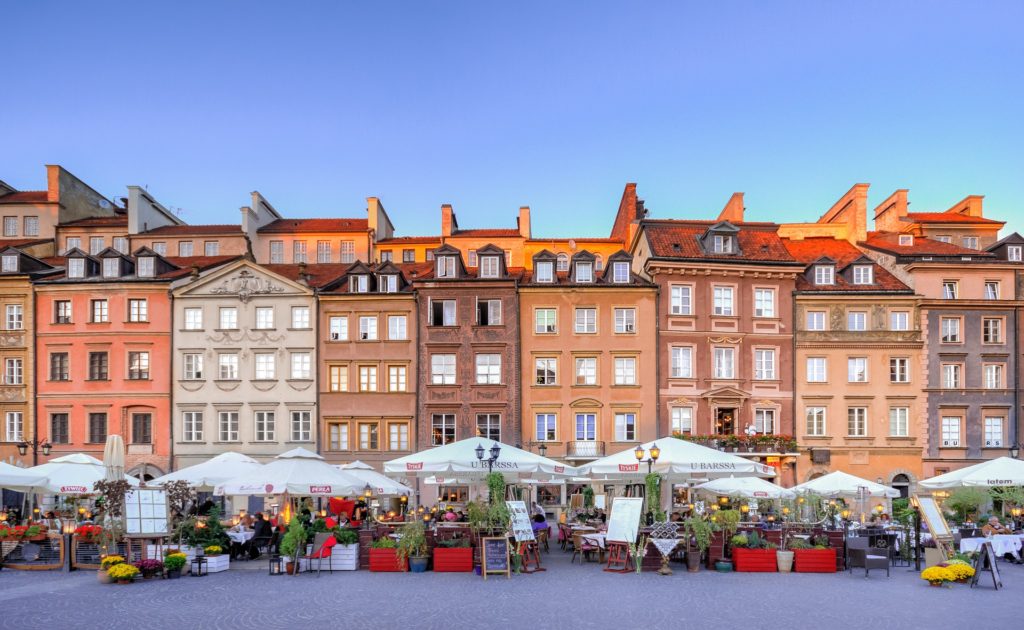 All in all, finding a place which is both accessible and wallet-friendly is not an easy task, but there are still plenty of places, which meet the criteria! Plan ahead, always be prepared for the best and expect the worst, and you will master the art of accessible travel in no time. Wheelchair friendly travel doesn't have to cost a fortune. It will demand some patience and flexibility, that's true, but the reward will exceed your expectations! You will experience freedom.  Remember: it tastes the best in the Blumil style!
To read more  Blumil stories follow Blumil on Facebook and Instagram! 
Don't forget to check the latest Blumil electric wheelchair model – Blumil City.  Why? Well, Blumil City is pavement-friendly, fast and pretty!