Falling under Budapest's spell is inevitable once you set your eyes on everything the city has to offer.  I've seen many picturesque places in my life, and a handful of them stole my heart, but Budapest took things to a whole new level. It's absolutely lovely and I would put it only a little bit behind Barcelona, which is my favourite place in the entire big old world. The city takes a notion of "beauty" very seriously, and it makes Budapest a marvellous capital. I was blown away by its charm, but could I say the same about its accessibility?  I am afraid that's the moment where my Budapest fairytale ended. The city of great glamour turned out to be everything but wheelchair friendly.  What did I do there, how (in)accessible hotels, restaurants, attractions and shops were and more – below!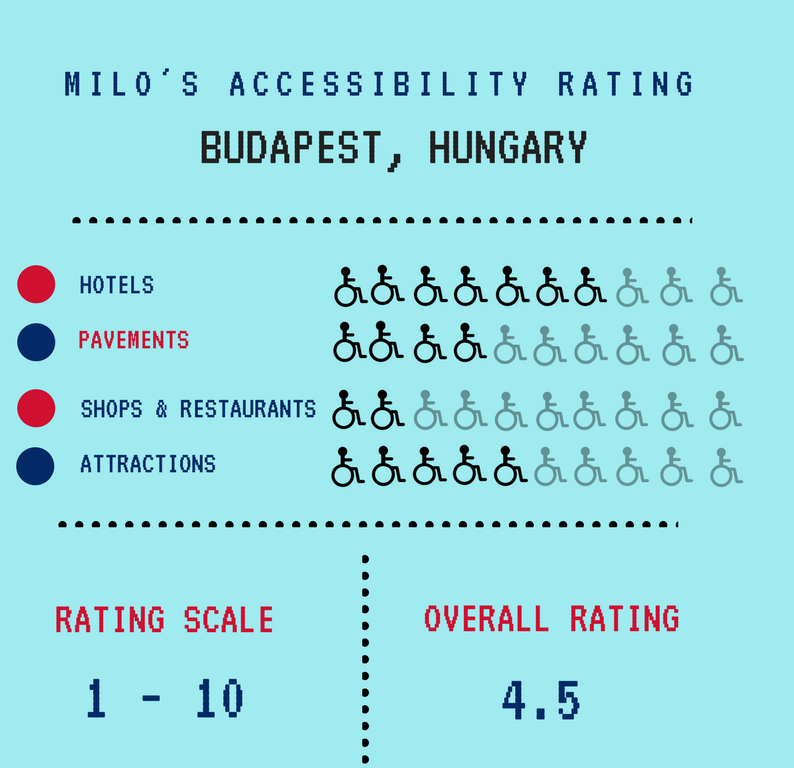 Budapest in a nutshell
Budapest's been on history pages for quite a long time –  it dates back to the times of the Roman Empire. The city was also ruled by the Ottoman empire (it takes pride in great Turkish baths!)  and the  Austro-Hungarian Empire.  It came under the Soviet rule after The Second World War.  All these various aspects of the past give Budapest a unique flavour.  Situated on the two banks of the Danube river, the Hungarian capital is filled with traces of old days, but it's also immersed in the present moment. Bars and restaurants are full of people, and streets are always lively. Just like wine, Budapest's looks only get better with age. After all, Hungary's one of the biggest wine producers in Europe and has over 2000 years of wine making traditions. If only Budapest's accessibility followed the rule and got better with time too…
What to do there
Segway tours are definitely a great option for everybody who wants to explore the city thoroughly. Finally, somebody could be as fast as me. It was a pleasure to be able to enjoy the speed without leaving people behind. Believe me or not, when  I'm on my Blumil I'm always the fastest one among my friends! I often have to slow down a little bit when sightseeing so they could keep up with me.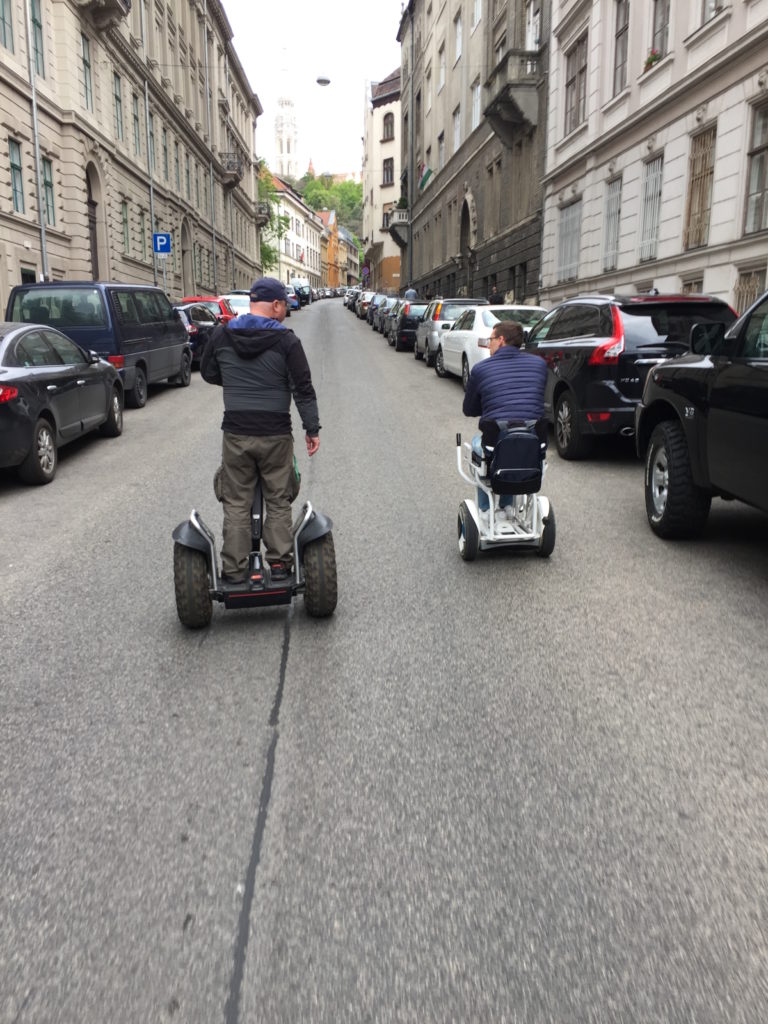 This time, we all could experience some Segway magic and would casually race through the city. It was fun for all of us and we definitely saw a lot in a short time, so I have nothing but praise for Segway tours. A+ from me!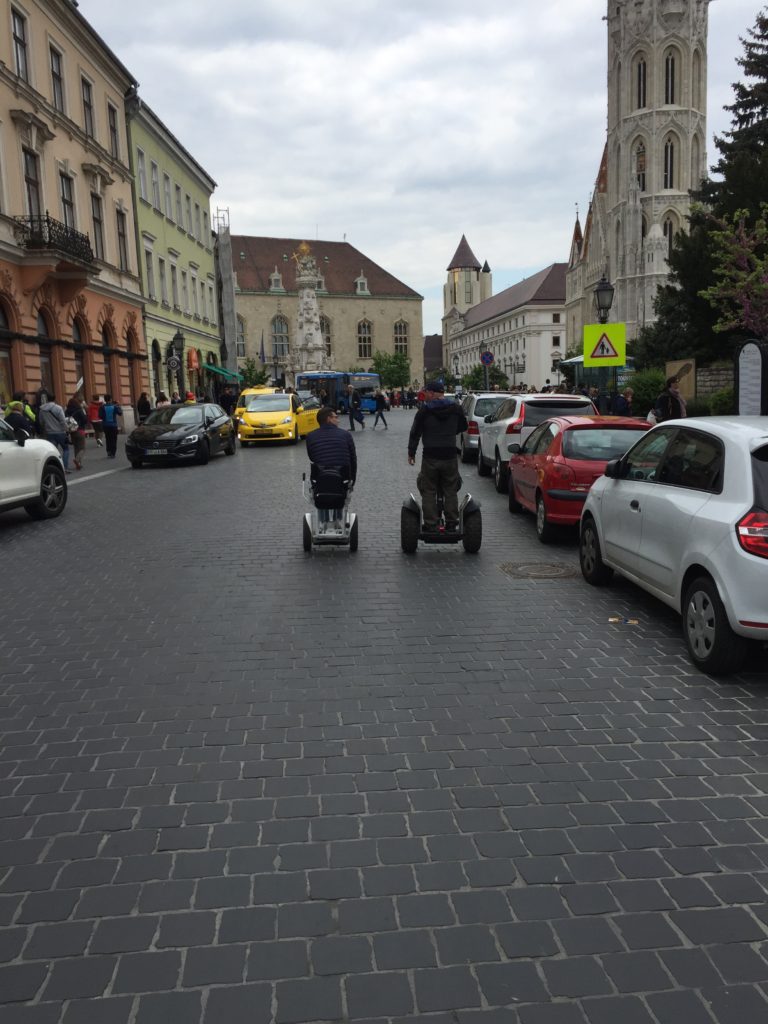 Stroll through famous bridges
The Széchenyi Chain Bridge and Liberty Bridge are two famous bridges in Budapest. The Chain Bridge's possibly one of the most photographed spots in the entire city, as by night it's absolutely breathtaking. It illuminates brightly over the river, and it connects two parts of the city – Buda and Pest.  It was destroyed in World War II by Germans and rebuilt in 1949. It's guarded by lions, whose tongues are hidden.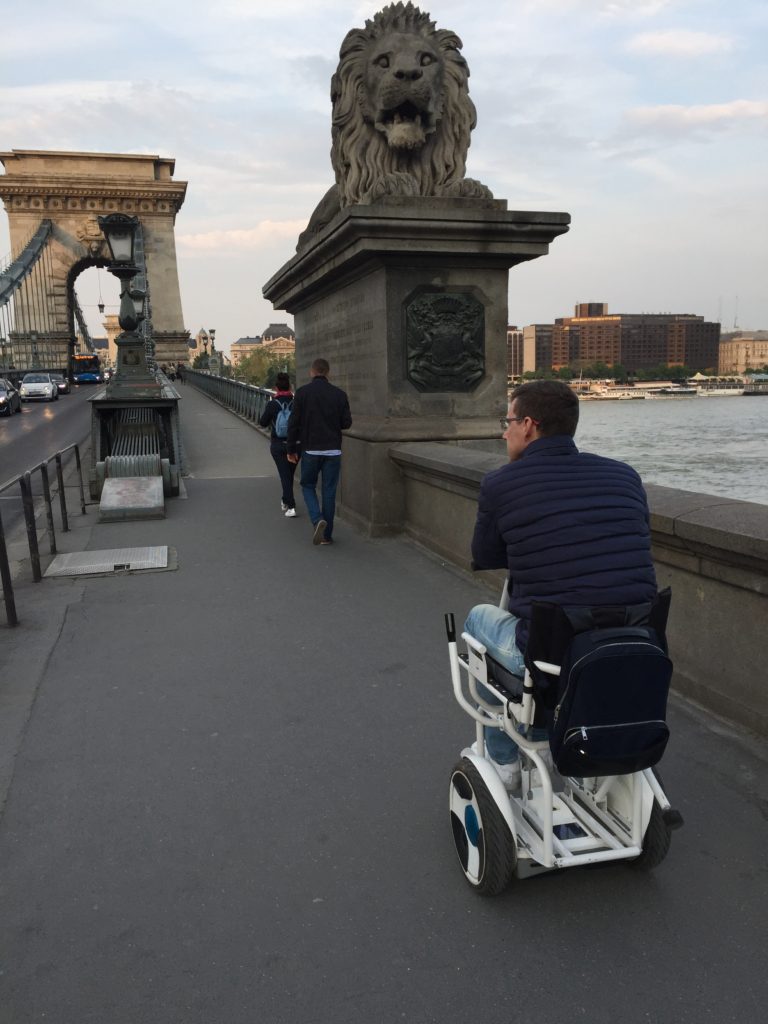 The famous anecdote says that the creator of the bridge was so proud of it that he promised to jump off to the river if anybody found any flaw in what he created. Somebody pointed out that lions don't have tongues and that's what made him jump off the bridge as he promised. Interesting story, huh? Yes, expect it's not true! It's an urban legend of the city – aside from the facts that lions really don't have tongues! Been there, checked that!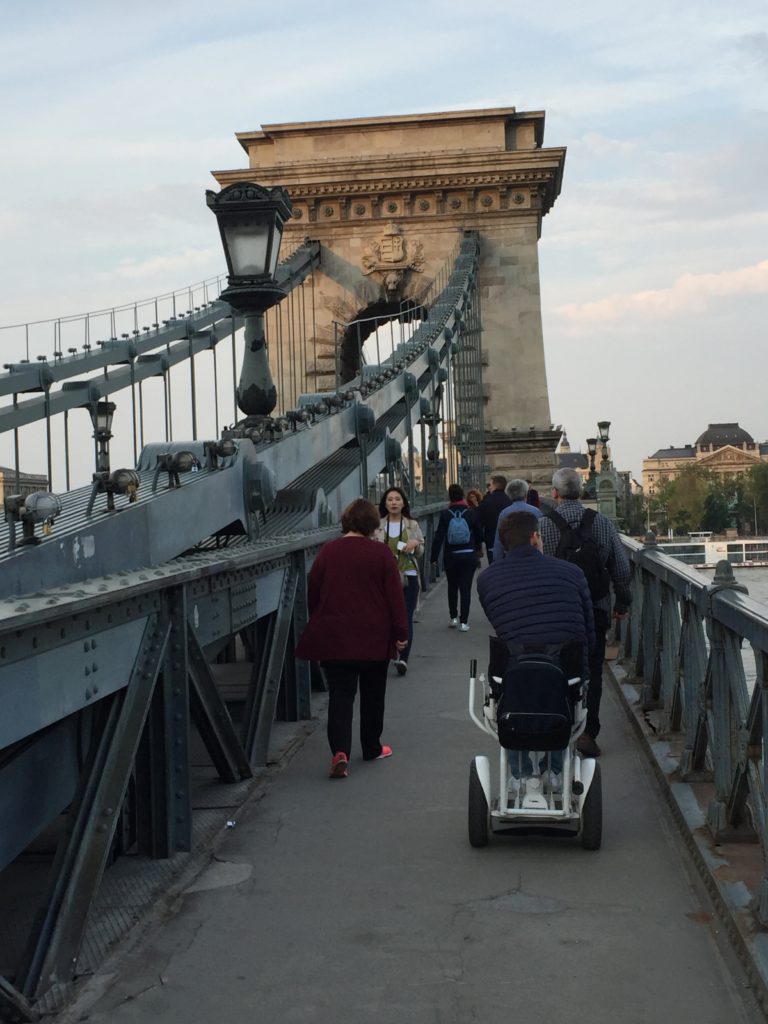 All stories aside, I really enjoyed strolling through the bridges. There's something peaceful about admiring the city from a bridge. Not to mention the fact that the Danube can be quite charming in a daylight and even more by night!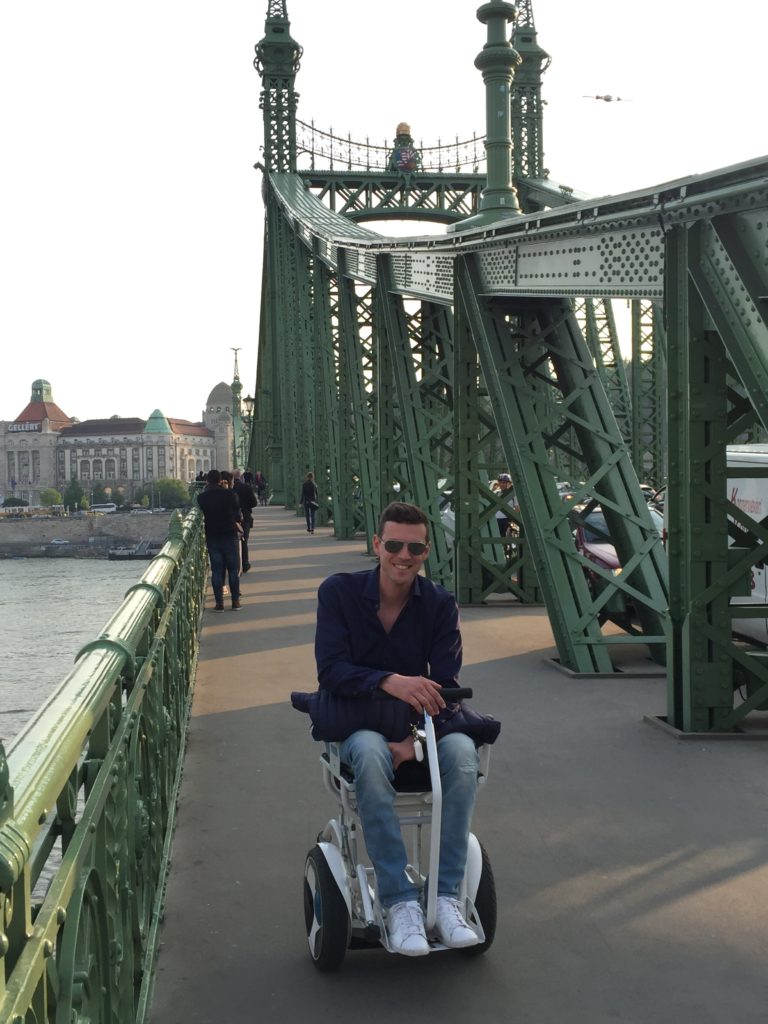 Take a look at the Parliament
The Hungarian Parliament Building is currently the third biggest building of this type in Europe. Its construction was completed in 1902 and it's been one of the most famous Hungarian landmarks ever since. It's a great blend or architectural styles and impresses with its enormous size.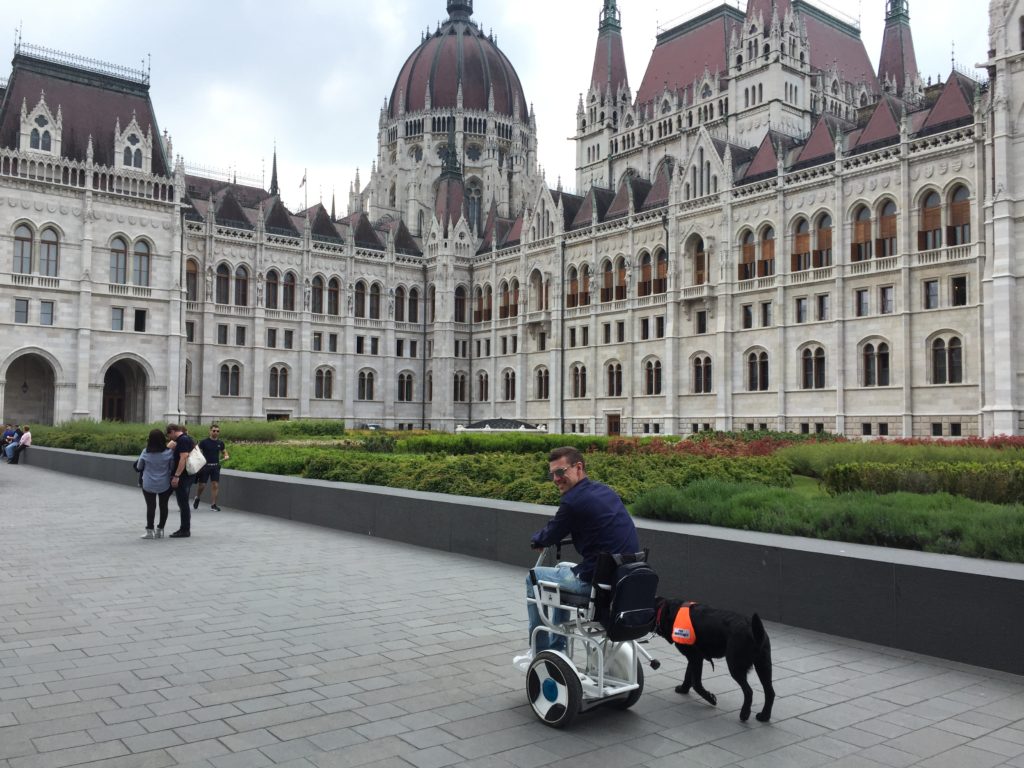 To be honest,  it looks as if it was taken straight out of fairytale book. There almost 700 rooms inside! Honestly speaking, it must have been one of the most beautiful buildings I've ever seen in my life. I was really blown away by its beauty and I'm not sure if I could capture its charm with words. That's why I'll let my photos speak for themselves  – sometimes a picture is worth a thousand words!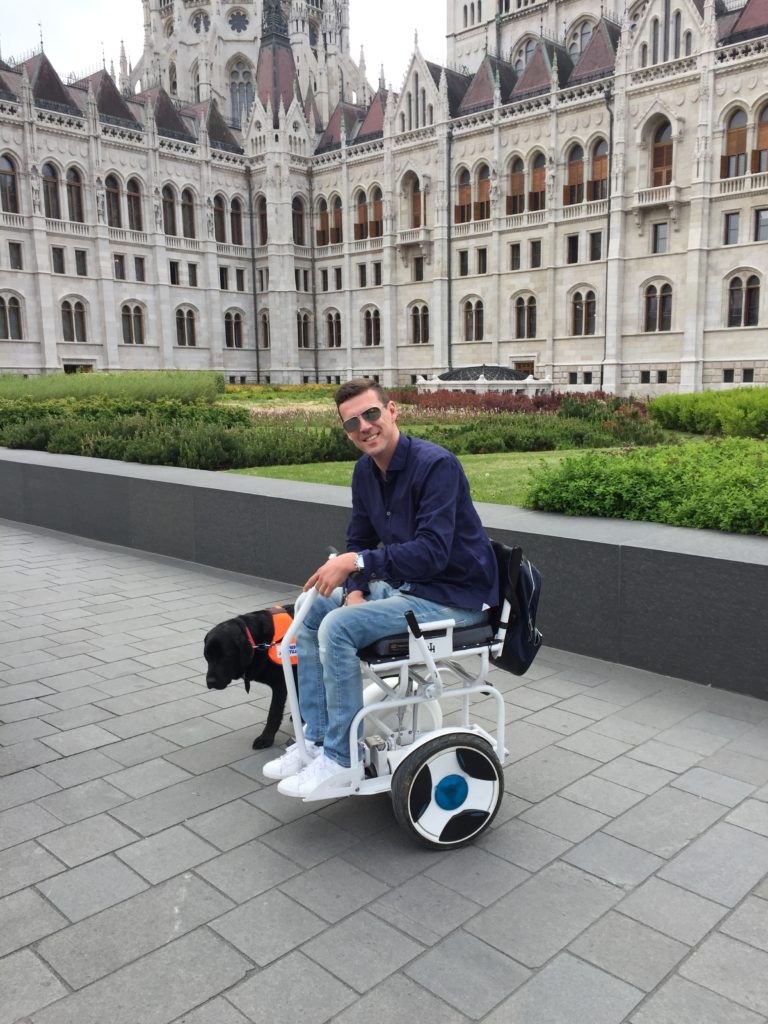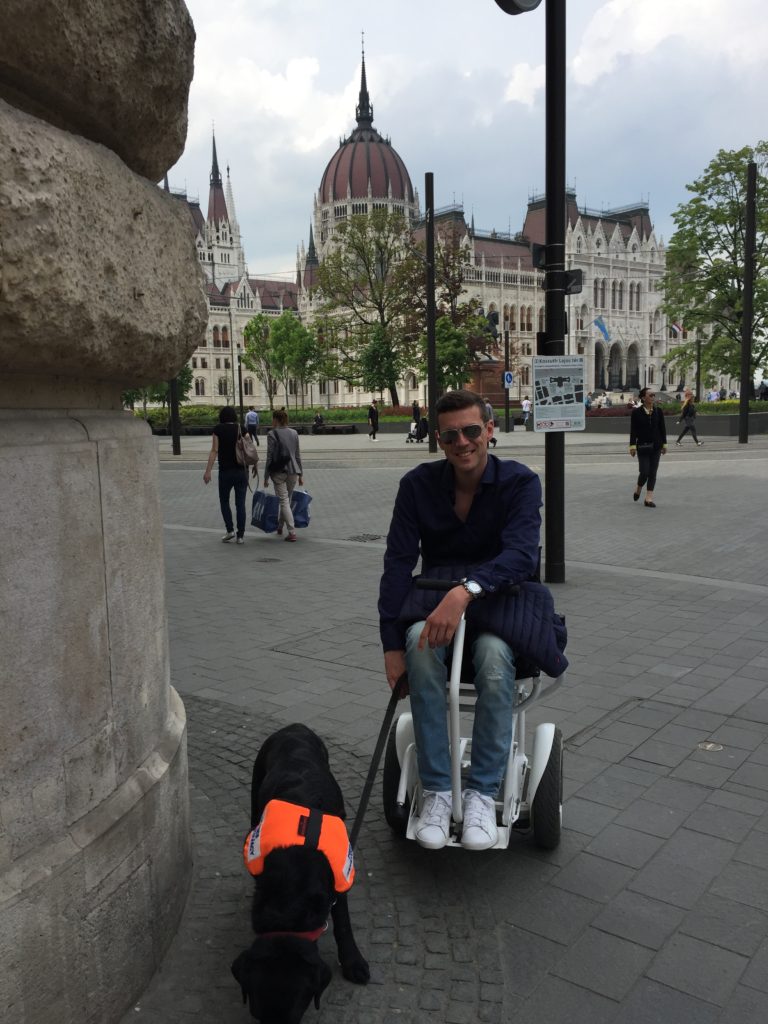 The castle, known also as The Royal Palace is one of, next to the Parliament, the most remarkable landmarks in Budapest. It was built in the 13th century and for years it served a royal residence. Currently, its walls accommodate Hungarian National Gallery and the Castle Museum. It's really charming and even though I think the Parliament impressed me more I have to admit it's absolutely wonderful. It's definitely worth to visit it if you wish to breathe in some beauty.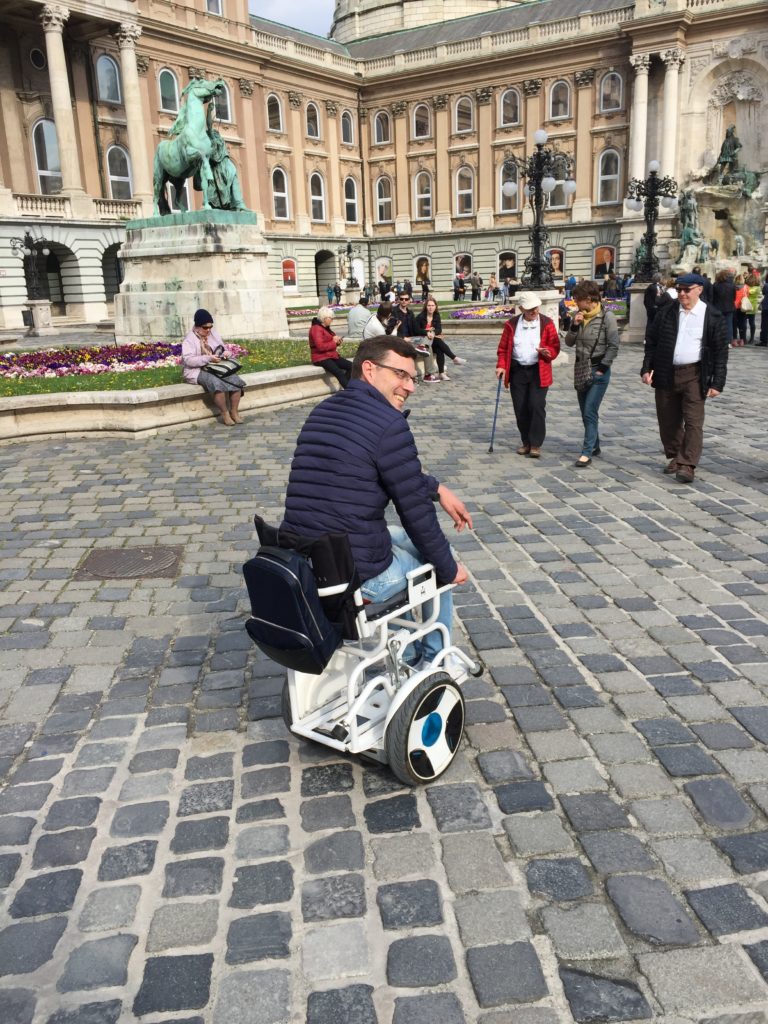 Get lost in charming streets 
Budapest in full of charming streets that just wait to be explored. Since Segway tours are really a quick way to see the city, I  explored lots of lovely streets. They were perfect for quiet strolls and just soaking up the atmosphere of the city.  Definitely, something to do especially if you're not short of time!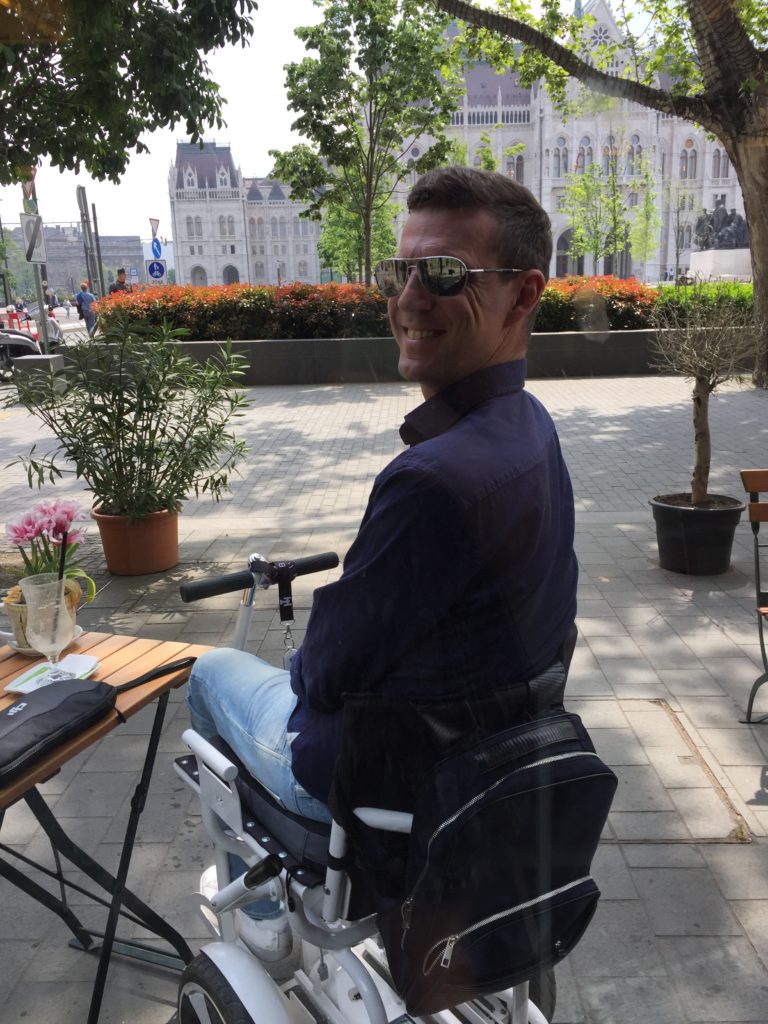 Accessibility 
Hotels
Hotels in Budapest are definitely average when it comes to their accessibility. It's pretty clear to me that the city has still a lot to work on. My hotel room was accessible, but I wasn't impressed with it. In general, the situation's alright.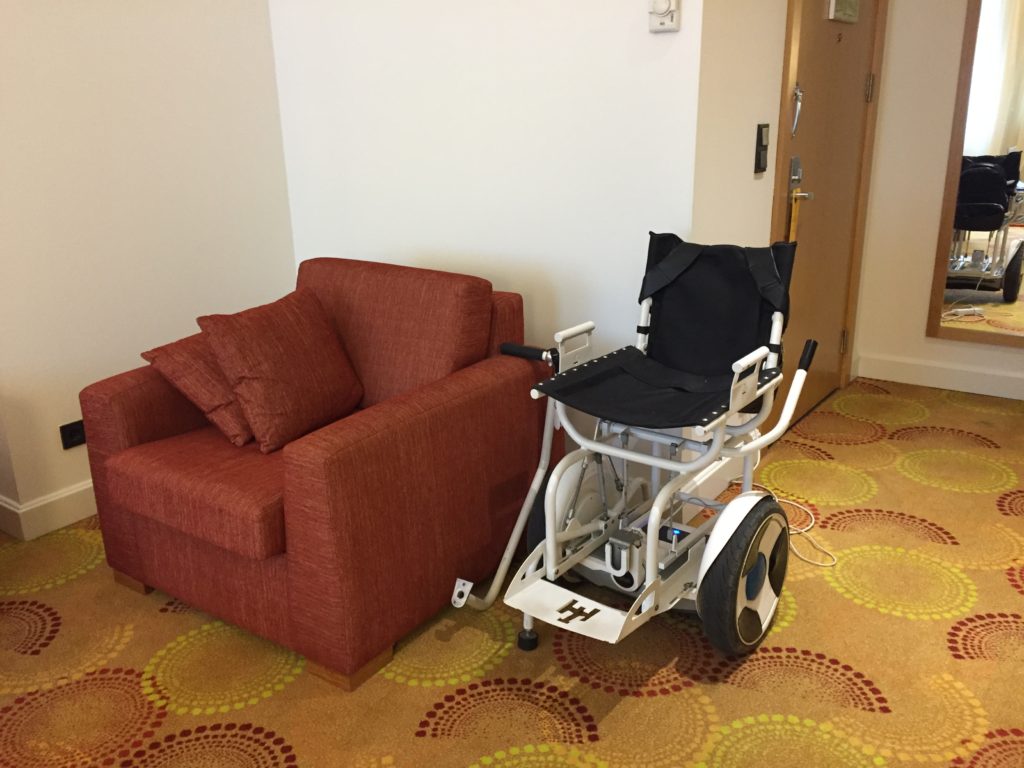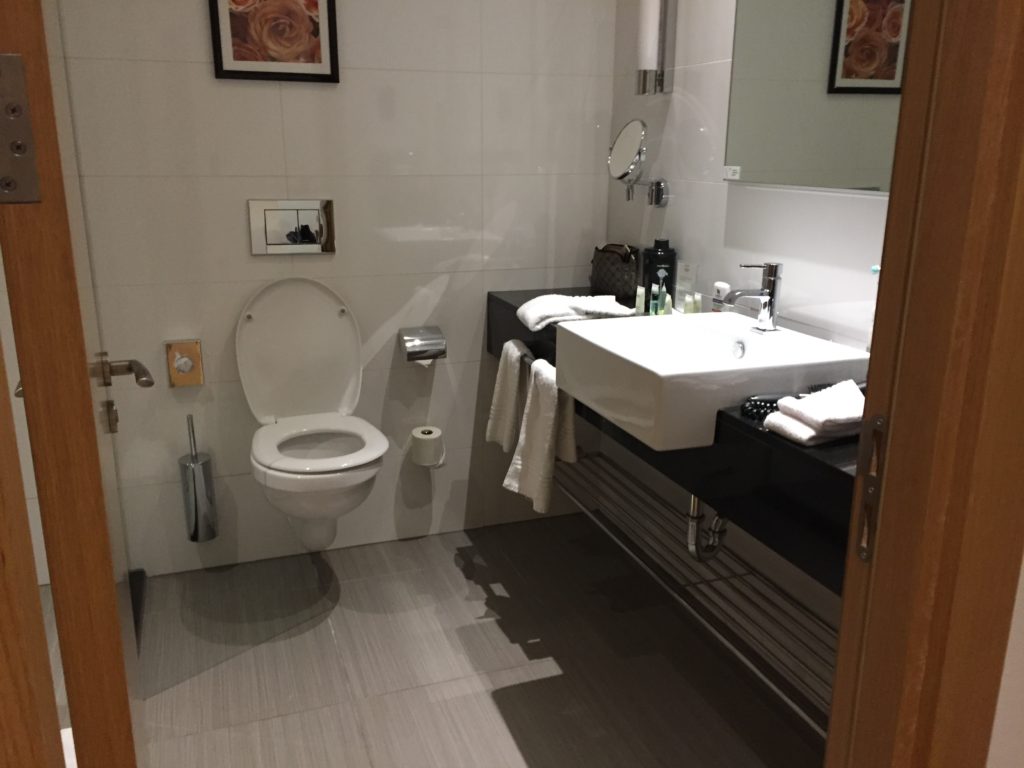 Shops and restaurants 
I'm sad to announce shops and restaurants are 100% not wheelchair accessible. Finding a place to eat in was quite a challenge in a city filled with restaurants, and that alone says a lot. There were no ramps and there was always at least one stair, which made it impossible for me to access it. It's a shame that such a beautiful city knows nothing about accessibility.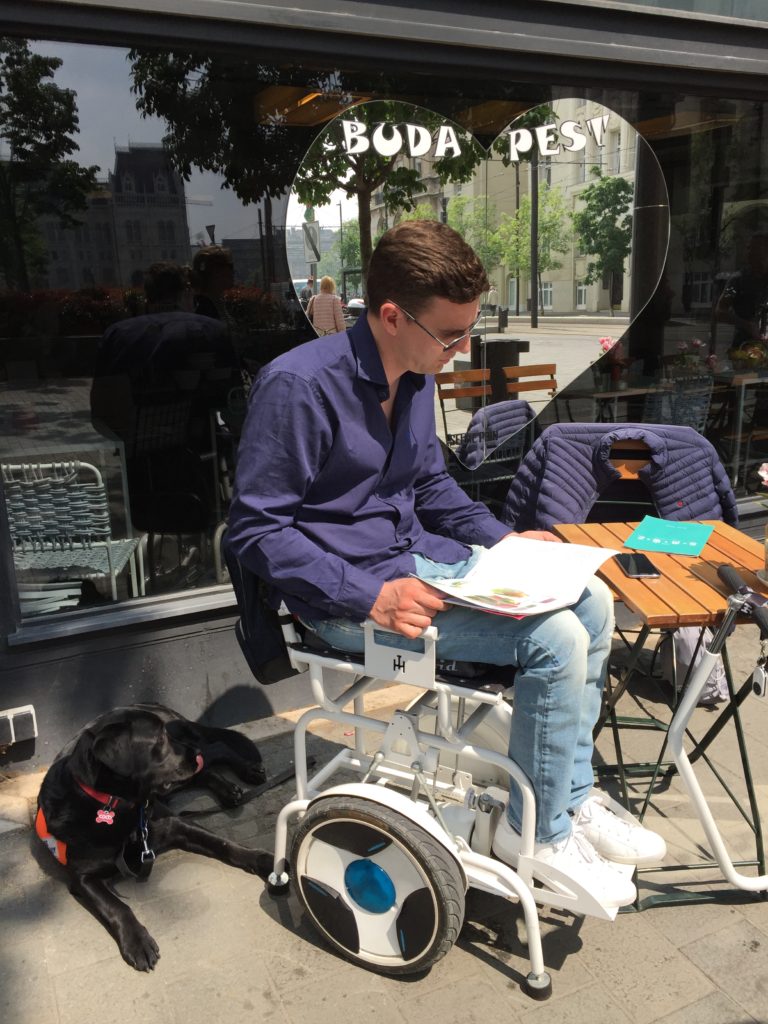 Attractions
Some of the attractions are accessible but most of them are not really catered to needs of wheelchair users. Had it not been for my Blumil, exploring Budapest would have been even a greater challenge than it already was.
Pavements
Pavements aren't something the city could be proud of. They are full of bumps and holes and navigating the street feels like an action movie sometimes. Not in a good sense, though. You always need to be extra careful, since you never know what's next: another hole or maybe for a change… even surface.
When it's all said and done, I'm afraid Budapest will be the one that got away. It's easy to fall in love with the city and I was absolutely enchanted by its beauty but loves requires trust and I have none for inaccessible streets and bumpy pavements of Budapest.  That's why I couldn't fall in love with Budapest the way I did with Barcelona – the lack of accessibility can make or break any trip. Unless the Hungarian capital learns a lesson on accessibility I won't be strolling down the Chain Bridge again. Maybe one day Budapest will become wheelchair friendly and that's the future I hope for. Until then… farewell, Budapest! 
To read more travel stories follow Blumil on Facebook and Instagram!