When ice cream trucks spring up around every corner, lemonade tastes like salvation and the weather forecasts agree that we're in paradise, that's when travel season is in bloom.  Since Poland is not a seaside heaven like Spain, it's not your typical go-to travel destination for summer. It's high time we changed that because summer in Poland tastes like a dream, and leaves you struck like a good shot of vodka! While there are plenty of places worth visiting, starting with the capital city – Warsaw – seems like a good idea! I've been living in Warsaw for quite a time, and I need to admit that summer in Warsaw is entertaining, interesting, and packed up with activities! Let's kick off the summer… in the Warsovian style!

Festivals in Warsaw – summer edition 
24th International Open Air Festival "Jazz at the Old Town"
Free jazz concerts in the Old Town take place every Saturday at 7 p.m. The festival started on 30th June and it ends on the 25th of August. It is the 24th edition of the Festival, which hosts artists from all over the world.  Since it is one of the most popular jazz festivals in Poland, there will be plenty of people each time, but the Old Town is extremely lovely… especially when it's filled with the sounds of music!
" Sphere of Silence" Music Festival
If you plan to visit Warsaw in July,  it's a great chance to attend " Sphere of Silence" Music Festival! Each July weekend you can attend free concerts in the Łazienki Royal Castle. The concerts include bands from various countries and several Chopin concerts. 9th to 10th July marks the German music weekend, 16th to 17th July – French music weekend, 23rd to 24th July – Spanish music weekend, and 30th to 31st July – international music weekend.   The first week of the festival (2nd July to 3rd July) was all about Polish music.  Each event starts with concerts for families, later followed by regular concerts. Since Łazienki Royal Castle is extremely lovely in the summer, I think it's a great way to get a taste of Warsaw!  You can find more information on the festival's website.  Navigating Łazienki Royal Castle is fairly easy in an electric wheelchair like Blumil,  so don't be afraid to give it a shot. From time to time, I visit the Royal Park in my Blumil electric wheelchair, and it's always lovely.
Multimedia Fountain Park – an evening special show each Friday and Saturday
Multimedia Fountain Park invites you for stunning fountain shows every Friday and Saturday at 9:30 p.m. Shows are free of charge and absolutely beautiful to watch. This year, the audience can witness a Masovian legend come to life with the show called "The Bear Prince". Not a bad way to end Saturday evening if you ask me!
 Jewish Culture Festival – Singer's Warsaw
This unique festival celebrates traditional and contemporary Jewish culture, especially in Polish context. With the series of jazz concerts and numerous cultures events, it will be difficult to be bored in Warsaw. The festival takes place between 25th August and 2nd September. If you want to end your summer with cultural abundance all around you, Warsaw is a place to go!  You can find more information on the festival's page. 
 Festival Chopin and his Europe
If you love classical music and want to listen to talented artists from all around the world,  Festival Chopin and his Europe is something for you. From 9th August until 31st  August, Warsaw will fill with the sounds of beautiful music every day at 16:00 or 17:00. You can find more information on the festival's website. 
What to do in Warsaw during summer?
Enjoy yourself and listen to piano concerts in Łazienki Royal Castle
The Łazienki Royal Castle is a perfect spot for summer chilling. Water, beautiful gardens, great music all come in a lovely package. During the summer, especially on Sunday, you can often attend free Chopin concerts. Peacocks and squirrels living in the park aren't shy, so don't be surprised if animals crash your picnic! During the summer, Łazienki is a place to go.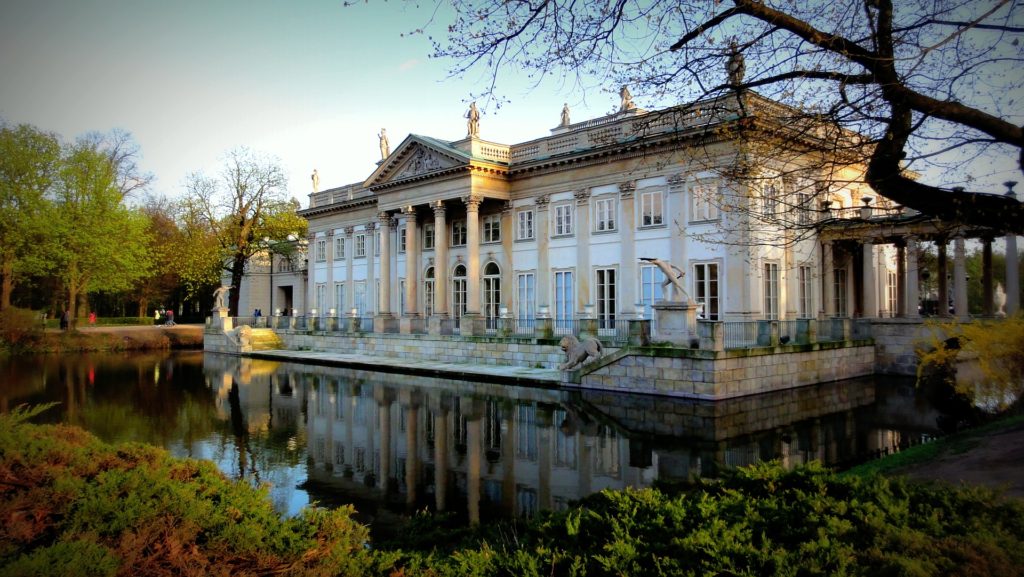 Strolling down the Old Town never goes out of style, but during the summer it is particularly lovely. There are plenty of artists performing, countless ice cream cafés, and vibrant vibe of life in bloom is in the air. A summer must-visit! The Old Town is fairly accessible, though not perfectly even. You can easily access it in an electric wheelchair, and when it comes to manual wheelchairs, I think they should live up to the challenge, too.
Visit Warsaw's latest museum – Museum of Polish Vodka!
Many years of planning finally paid off… Museum of Polish Vodka has finally opened its door to the public. It is located in Warsovian district of Prague, which can boast in a long tradition of vodka-making. In the museum, you can discover both the history of Polish Vodka and its taste, as the tour ends with a good shot of vodka! Poles don't drink all the time as stereotypes say, but Warsaw after a shot of vodka is never the same. It's open every day: from Sunday to Thursday from 10:00 to 20:00 and on Friday and Saturday between 11:00 and 21:00. You can find more information on the museum's website.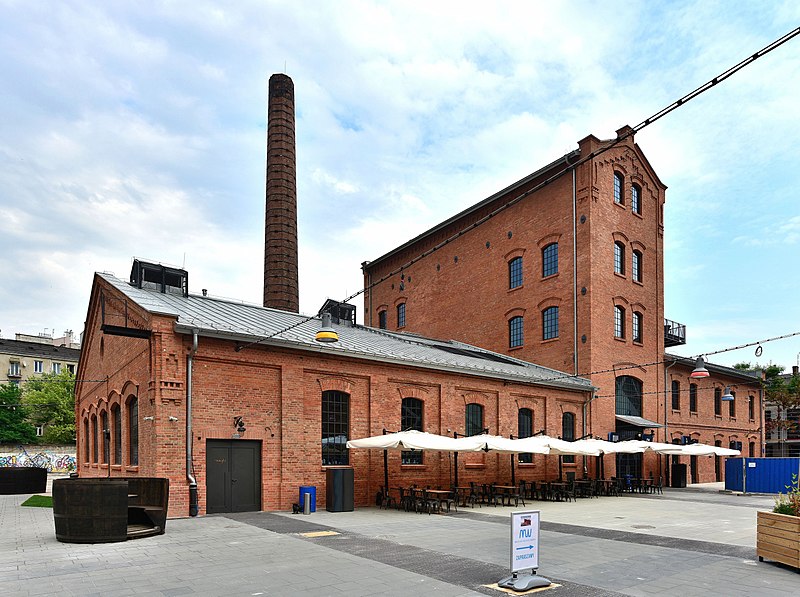 Go to outdoors cinema in one of Warsaw's parks

Varsovian parks are, where outdoor cinema screenings often take place. Although it is more of an American tradition than Polish, it is a fun experience to try if you want to have a taste of Warsovian summer. One such Summer Cinema Festivals takes place in Park im. E. Szymańskiego, on Elekcyjna Street. Outdoors screening start at 21:00 every Friday. Movies that you can watch there: 6th July – Pretty Woman, 13th July – Larry Crowne, 20th July – Ocean's Eleven.  Last screening is set to take place on 31st August 2018.
In a nutshell: if you are looking for a vibrant, accommodating place to spend your summer in, Warsaw might be worth a shot! It is not as expensive as other European capitals, yet full of fun things to do! Culture, partying, history… you can find it all in Warsaw. Spend your summer vacations in Warsaw… in the Blumil style!  Electric wheelchair like Blumil City will handle Varsovian pavements with ease. 
To read more  Blumil stories follow Blumil on Facebook and Instagram! 
Don't forget to check the latest Blumil electric wheelchair model – Blumil City.  Why? Well, Blumil City is pavement-friendly, fast and pretty!