The city on the hills – Lisbon – almost became my travel "the-one-that-got-away". I visited the city once upon a time, but it didn't charm me like I thought I would. All I could remember was how Lisbon was anything but wheelchair friendly, especially that I didn't have my Blumil electric wheelchair then. With passing time, however, something was telling me there's more to the city than what I noticed. When my friend, a local living in Lisbon, offered to show me his Lisbon, the charming capital I was yet to discover, I packed my bags and gave the Portuguese capital one more chance. That's one definitely one of the best travel decisions I've made. The city, and the country, I was exploring alongside my friend, is an epitome of beauty. I was blown away by amazing nature, architecture, and food. What did I do and see? How accessible is Lisbon? The answers are waiting below!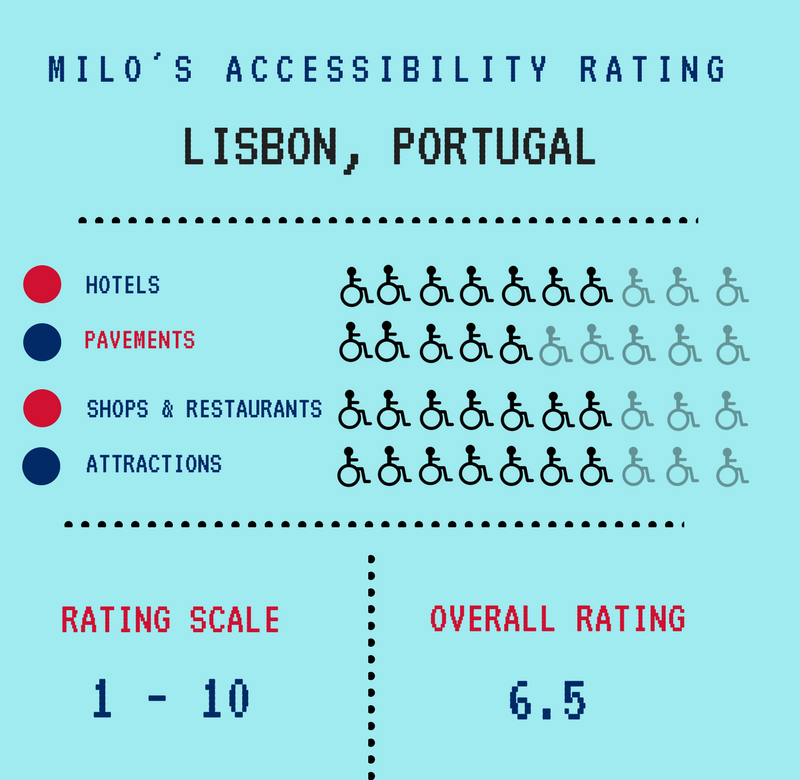 Travel note: if you're looking for a place to test the power of your wheelchair, Lisbon is a place to go. Arguably one of the most difficult places to navigate in a wheelchair, Lisbon didn't present much of a challenge to my Blumil electric wheelchair.  Nevertheless, not every wheelchair would win against the city's hilly surface and cobblestone pavements and that's something to keep in mind, and if your wheelchair's not Blumil. 

What to see in Lisbon?
One of the biggest squares in Europe, Terreiro do Poco, makes a wonderful place for strolls around the city. Beautiful art and sculptures seem to hide in every corner, ready to charm a touristic. Definitely, a place to go!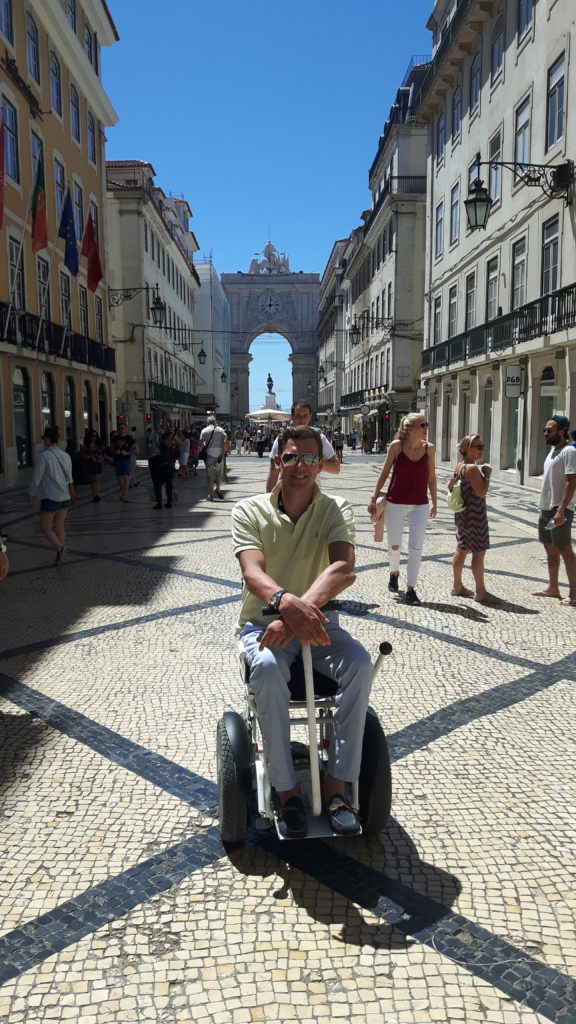 Alfama is a lovely neighborhood of Lisbon, which gives us a great view of the city. The place is filled with charming streets and houses, and rich cultural history of the city is clearly visible within Alfama's walls. I absolutely loved it, and I would definitely recommend you to go there, especially if you're a fan of lovely architecture. Still, the terrain is uneven, so an electric wheelchair is the best choice!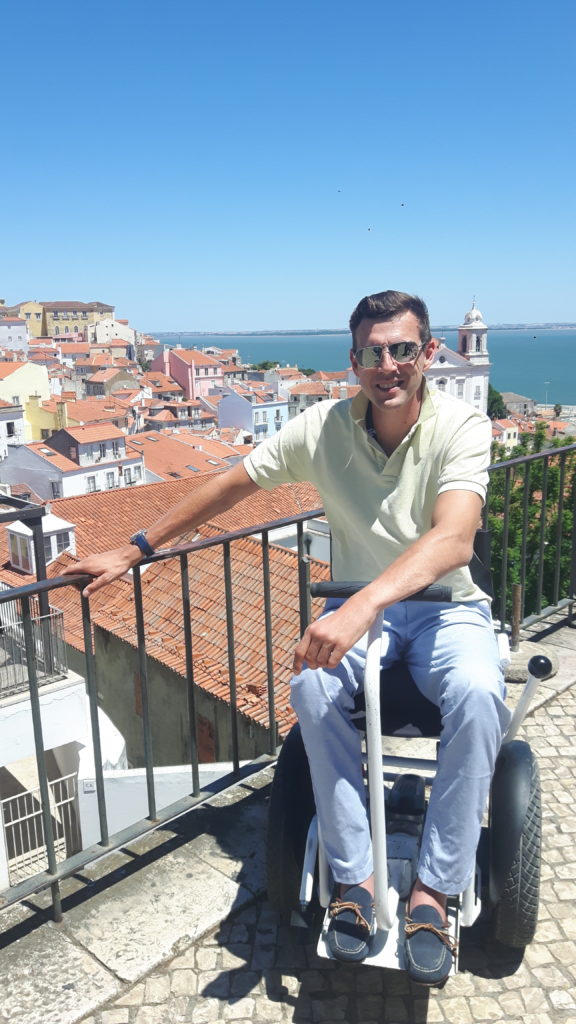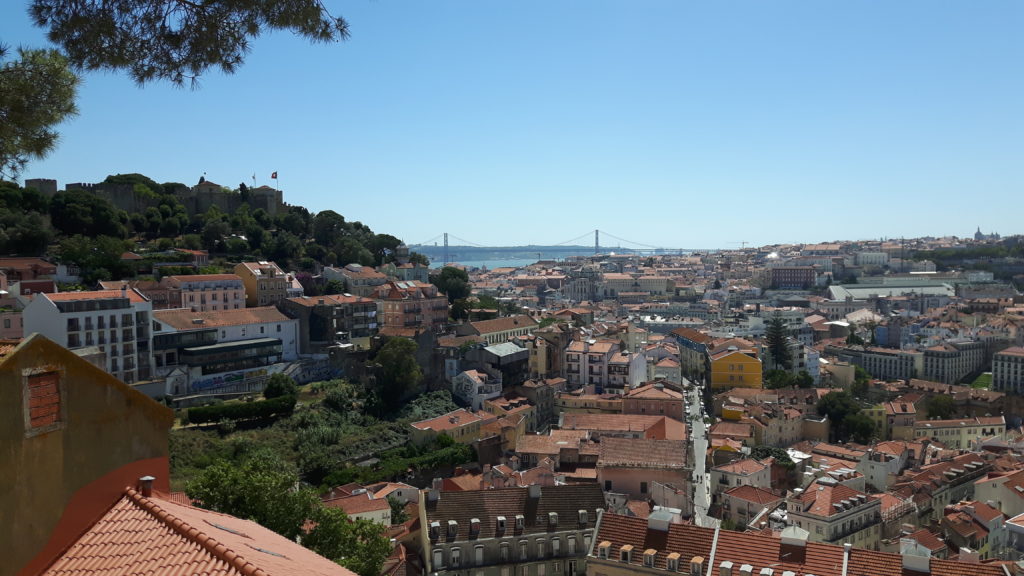 Santa Justa Lift is one of four antique lifts in Lisbon. It was designed by Raul Mesnier de Ponsard  – a student of famous Gustave Eiffel. The lift dates back to 1902 and makes a picturesque landmark on the map of Lisbon!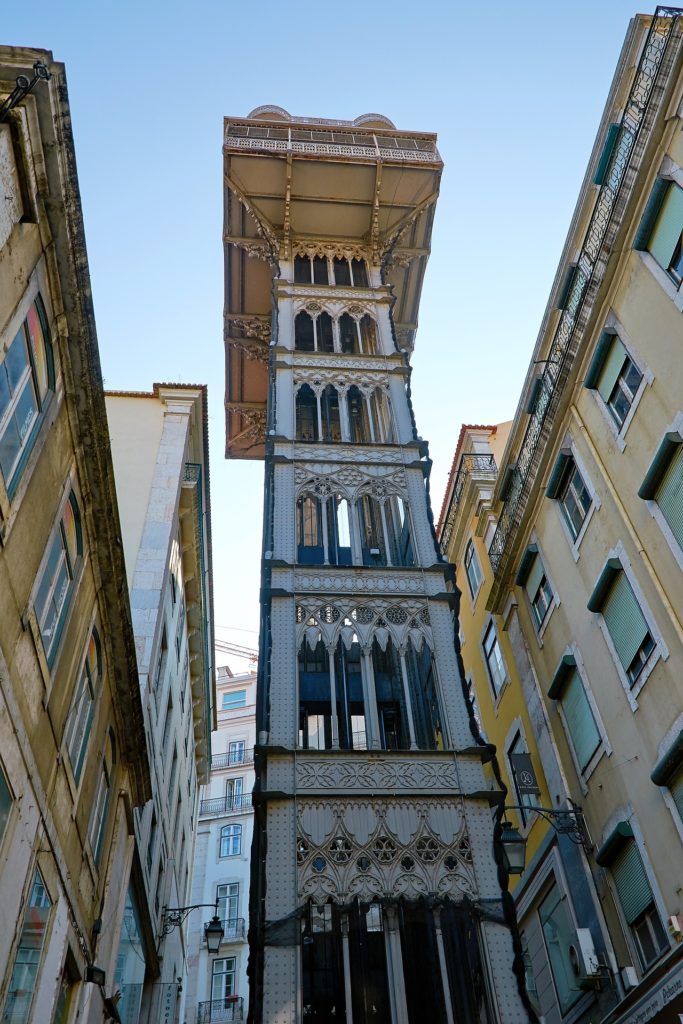 The suspension bridge across the Tagus River looks quite similar to Golden Gate Bridge in San Francisco and makes a nice view on a stroll around Lisbon!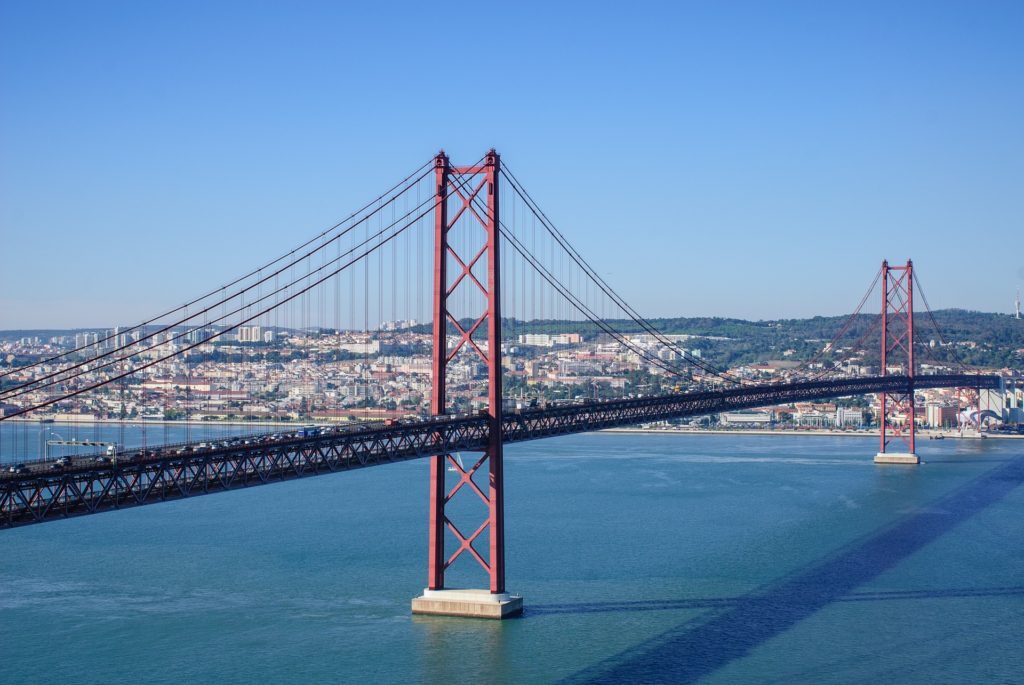 What to do in Lisbon?
Portuguese food is something I definitely enjoyed! Fresh and full of flavors, it's a unique culinary experience. Add local wine into the mix and dining in Portugal becomes an adventure on its own!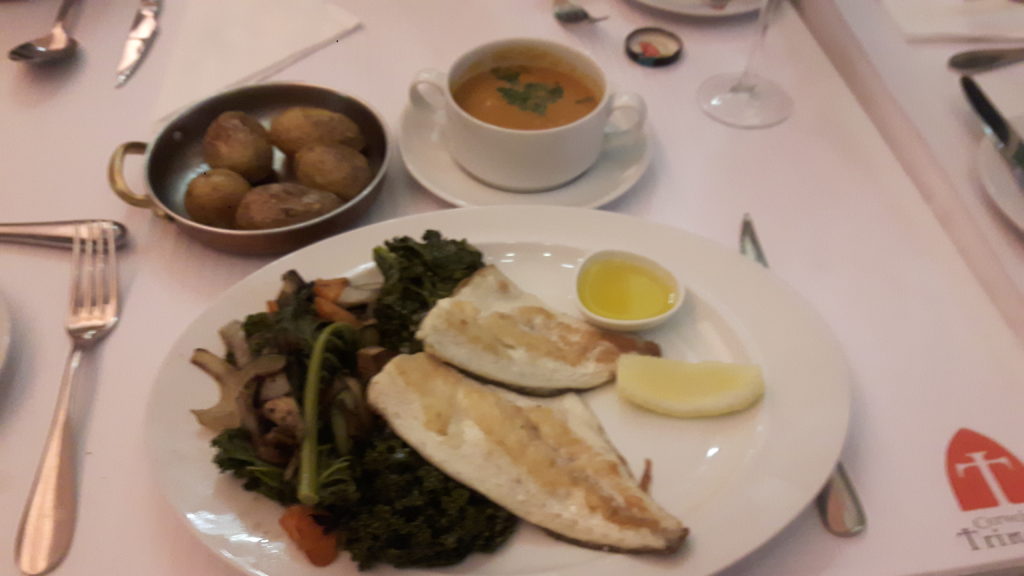 The nature zone: Portugal edition
Lisbon is lovely, but Portuguese nature is mindblowing. The scenery is so picturesque that I can compare it to stunning South Africa and that's possibly the best compliment I could ever give it.  I have to admit I was completely mesmerized by the wonderful beauty of everything around me, and out of all things I liked about Portugal, natural views make it to the top of the list. Places I visited are no further than 50 kilometers from Lisbon, so they're perfect destinations if you're exploring Portuguese capital city.
Located less than an hour away from Lisbon, Cabo Espichel makes a wonderful place to visit. It's simply beautiful where the cliffs meet the Atlantic Ocean. Raw, pure beauty of nature. I absolutely loved it.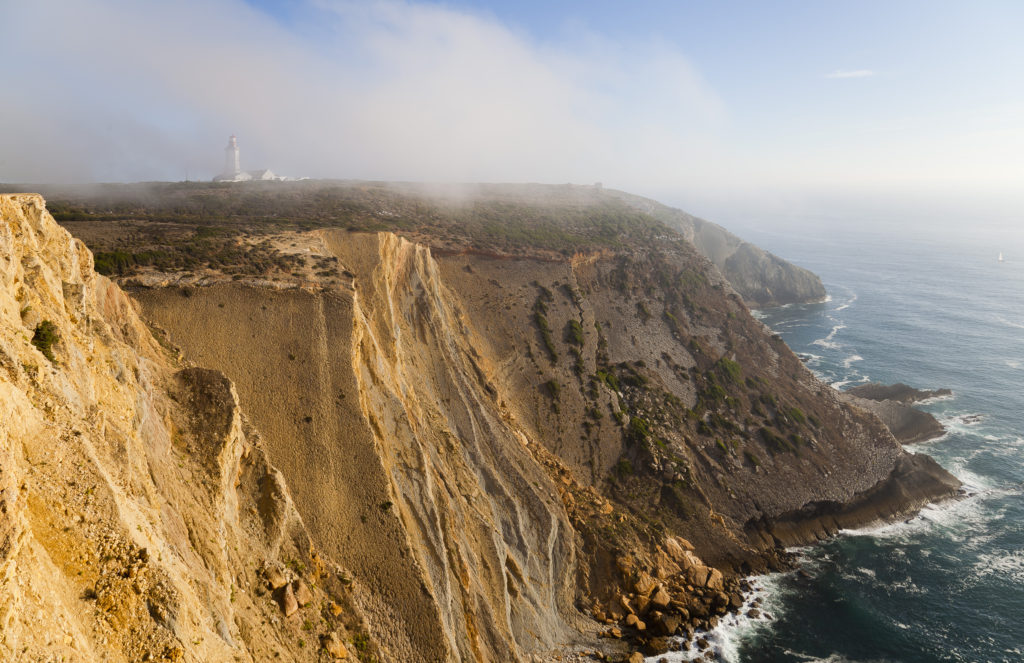 Sesimbra – a dream beach for Blumil electric wheelchair users
If you love beach life, you'll fall in love with Sesimbra. It's a lovely seaside town with wonderful beaches. Not too crowded too, which is a great advantage if you want to simply relax! I was so happy to enjoy riding my Blumil electric wheelchair through the white sand!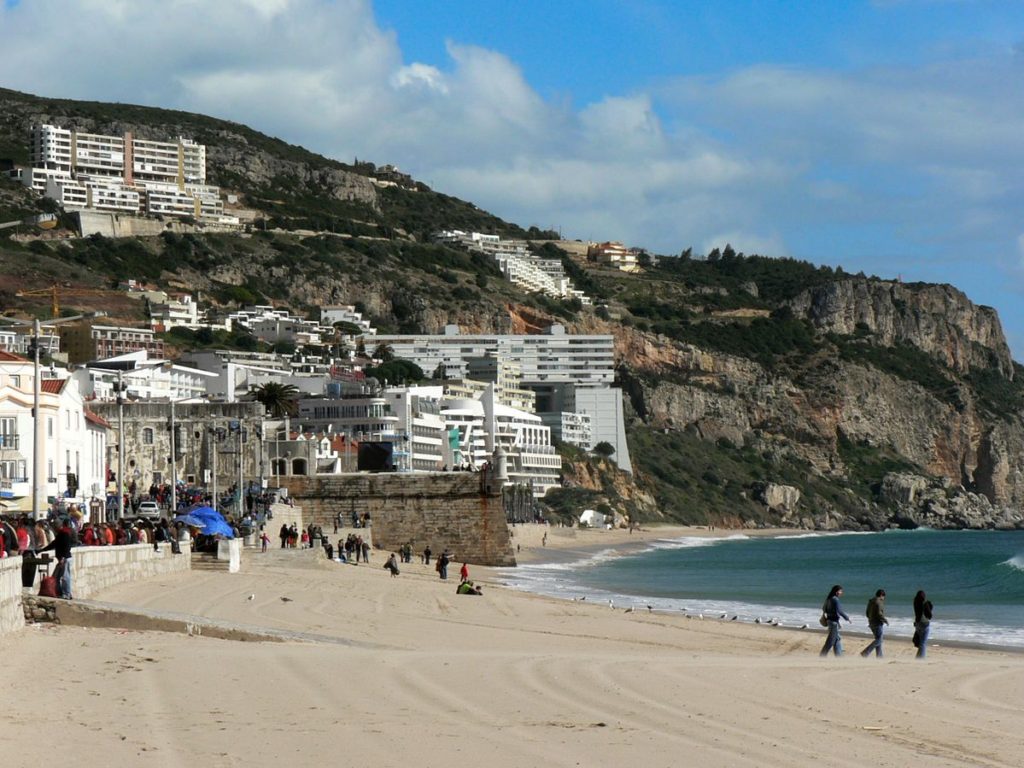 Possibly one of the nicest natural parks I've been in! Beautiful beaches and cliffs, located by mountains, abundant in Meditteranean plants and animals – I couldn't ask for more! Definitely, a place to put on your travel list.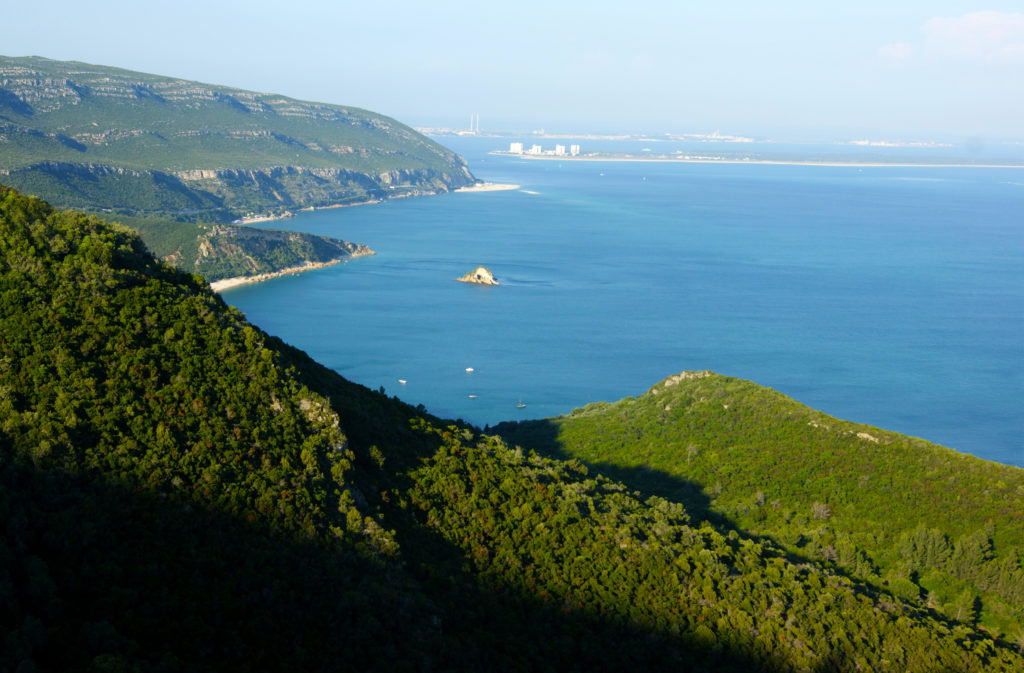 Another lovely seaside resort with sandy beaches stretching along the coastline! The scenery is absolutely amazing there and it's only 20 kilometers from Lisbon, which is a great advantage for those staying in the capital city. Must-visit if you want to spend a day at the beach!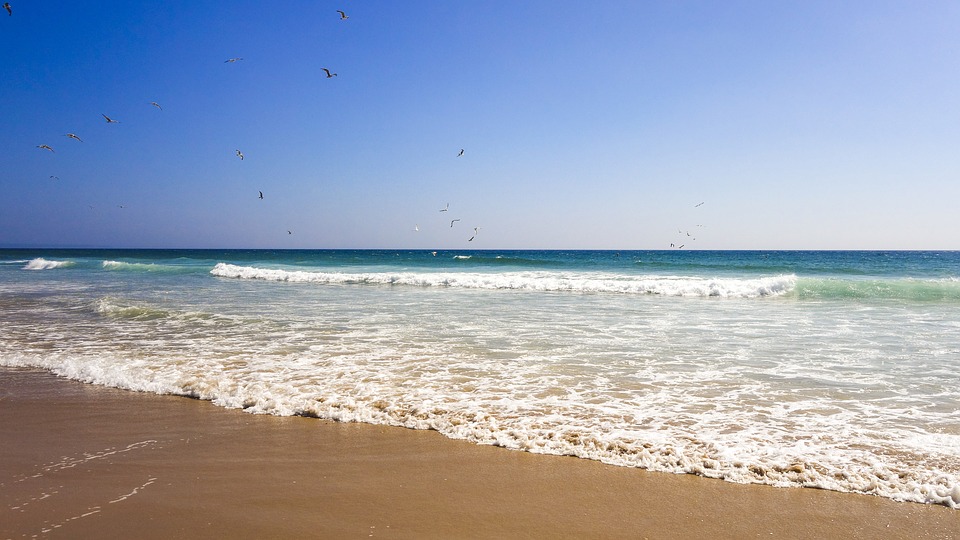 Setubal is a port town located very close to the Nature Park of Arrábida. Wonderful scenery and culinary is what you'll certainly find there. At least… I did!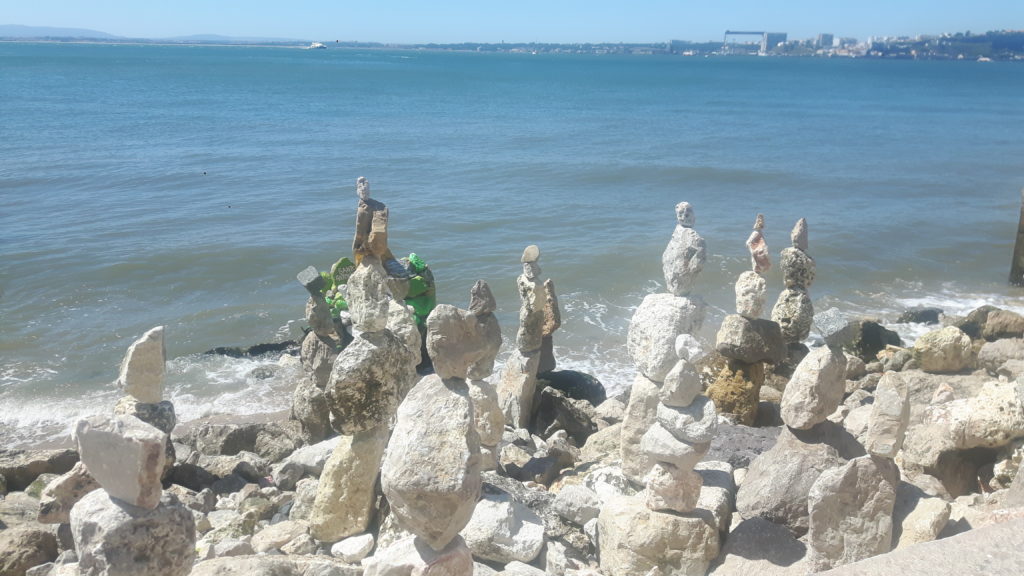 Accessibility in Lisbon, Portugal
Hotels
Hotels are fairly accessible in Portugal, but their price range is not very flexible. Elevators and ramps are typical to be found. In a nutshell: good, but not amazing.
Pavements
Pavements there could probably rank in top 10 worst pavements I've come across. They are bumpy and difficult to navigate. With an electric wheelchair like Blumil I was able to enjoy the city, but with a manual wheelchair, I'm afraid it would be very different to get a taste of Lisbon. To be fair, the city's location is to blame. It's on the hill, and therefore its natural landform is not very wheelchair friendly. As I stated before, though – a good electric wheelchair will live up to the challenge! Blumil certainly did.
Shops and restaurants
I could access most of the shops and restaurants around the area so I could call them accessible. There were a few exceptions, but generally, the situation's good enough to explore the city freely.
Attractions
Attractions in Lisbon are typically catered to needs of wheelchair users, but not everything can be accessed. The city's hilly landform is mostly to blame. With an electric wheelchair, however, your sightseeing experience should go smooth!
If you're looking for a great mix of amazing architecture, great cuisine, and stunning natural scenery, Portugal should make it to your travel list. Full of secret travel gems, the country makes a wonderful travel destination. Once you see all shades of blue Portugal is painted with, once you try the amazing wine and stroll around the historical streets, you're likely to fall under the spell of Portugal. The spell growing in strength with every Fado song played on streets. That's a definite "Sim!" from me.
To read more travel stories follow Blumil on Facebook and Instagram!