The history of Blumil, the electric wheelchair, started several years ago. I was utterly disappointed with the wheelchair market. It seemed to have a lot on offer, but nothing that would completely cater to my needs. I wanted to enjoy the mountains, stroll along the sandy beaches and breath in the winter air in snowy parks. All I needed was to experience freedom. The market didn't seem to support my idea. You could either get an enormous electric wheelchair that would fail every city test or give up your travel aspirations. Producing something relatively light, both indoors and outdoors friendly? Well, that was a new idea. I was never the one to shy away from the challenge, so I took matters into my own hands. Since there was no wheelchair of my dreams, I would create it. That's how everything began – necessity is the mother of invention, as they say.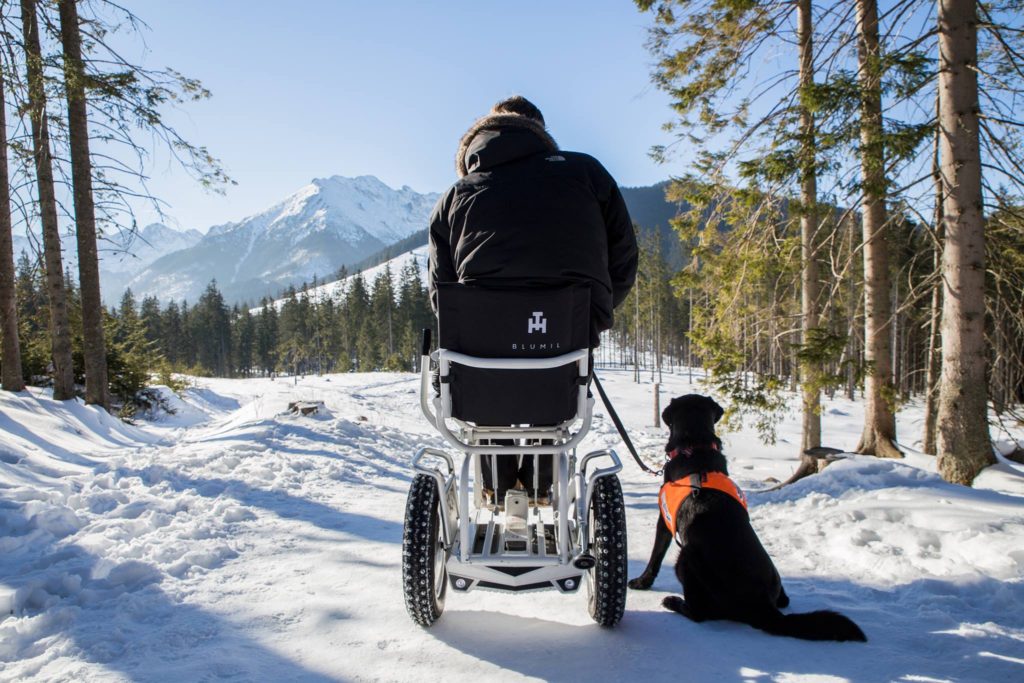 From an idea of a light electric wheelchair to reality… 
Ideas are beautiful, but until they are put into action, they are just that: ideas. I knew I needed to make Blumil reality, so I kept looking for somebody who would help me. I was lucky to have met wonderful people, whose passion and knowledge,  brought Blumil into life. At first, it was supposed to be my private vehicle, a project that would enhance the quality of my life. As soon as I started to use it, though, I realized it was truly life-changing.  It helped me to experience more, and I wanted others to discover the freedom I found.  After 5 years of work, Blumil was no longer just an idea of mine – it was the reality. Since 2015 Blumil's part of the wheelchair market scene, and we constantly work to improve it – for the better future and the greater freedom.
Traveling in the Blumil style
Since Blumil is an electric wheelchair based on Segway, Airwheel or Ninebot construction, it is very intuitive and easy to steer. Its relatively small size and weight make it perfect for both city and outdoors travel. The lightest model is 38 kilograms, which is the reason why it is s easy to navigate on Blumil. Two wheeled, equipped with gyroscopes and onboard computer, Blumil electric wheelchair has changed my life in profound ways. It allowed me to explore beautiful, hilly Lisbon, soak up the atmosphere in Barcelona and use public transport in busy, vibrant Warsaw.  I've visited numerous places all around the world and to be honest, Blumil has made all the difference in my traveling experience.  You can easily transport it,  it can handle about every surface and is small enough to fit in a very limited space. Ultimately, Blumil and freedom go together very well – just like intended.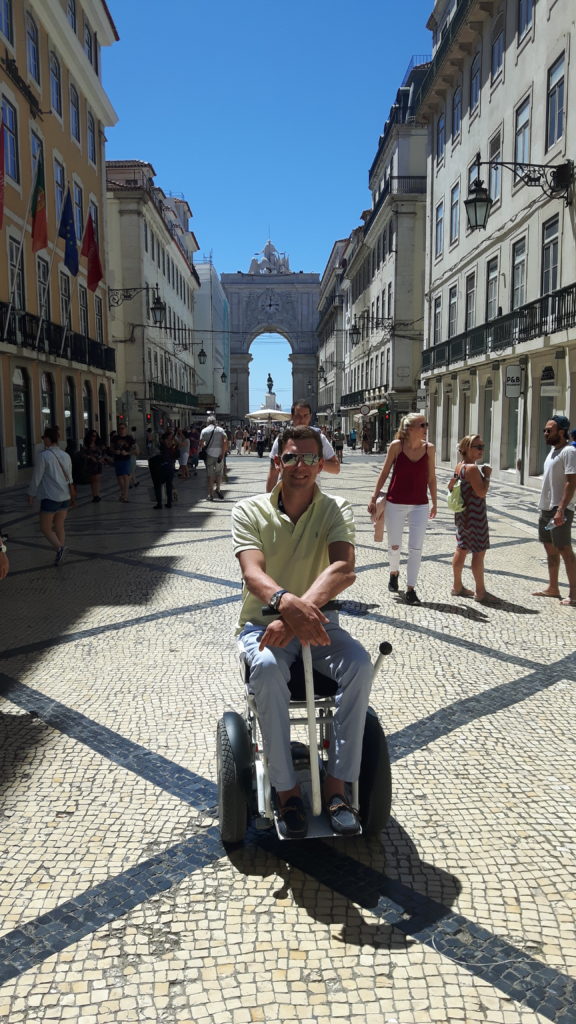 Experiencing the freedom
Blumil is more than a wheelchair company and living in the Blumil style is more than an empty slogan. I firmly believe the limits live only in our heads, and there's nothing we can't do if we only pour our hearts into it. That's the approach to life I would like to promote everywhere – in particular in the wheelchair users' community. I am a great enthusiast of life, and all wonders it offers. Since I want everybody to be able to experience the world without limits I am proud to be a part of "Tourism without barriers" campaign. I encourage you to try extreme sports and offer guides on how to fly with an electric wheelchair because I want to share the knowledge I gained through experience. Learning on somebody's mistakes (mine!)  is less painful than learning from your own.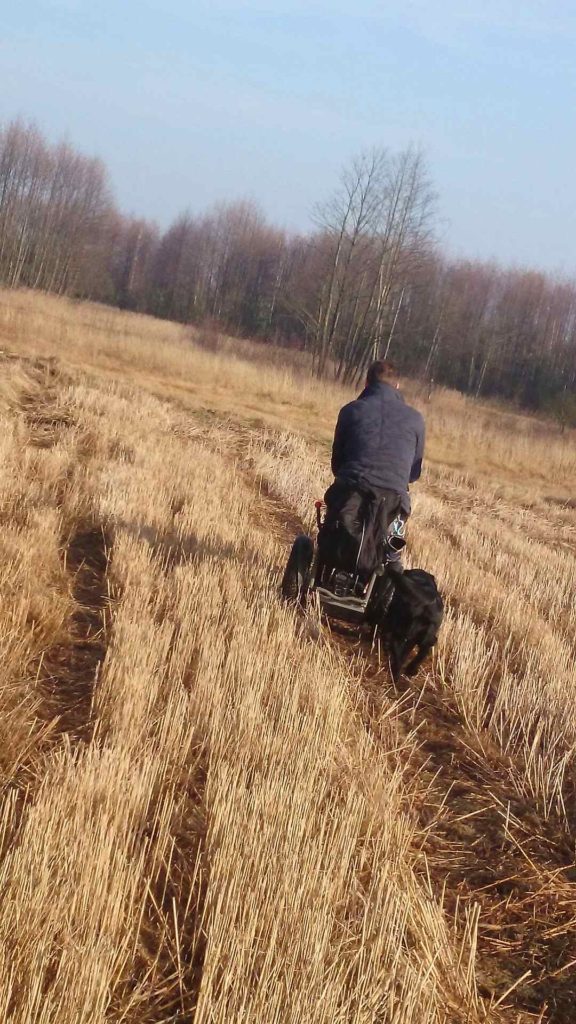 Living in the Blumil style
The community we are building here together is meant to help you, guide and inspire you to experience the freedom and seize the day. To live in the Blumil style is to live without limits! It's within your reach.
To read more Blumil stories follow Blumil on Facebook and Instagram!