Berlin – vibrant, innovative, busy – is racing towards the future like a pro. The city doesn't look back much but instead pushes forward, forward towards the tomorrow. Strolling around the city on my Blumil electric wheelchair, I couldn't help but admire its futuristic charm. Admiring Berlin wasn't, however, the purpose of my trip there. At least not the main one. IFA Berlin – Consumer Electronics Fair – is one of the most important trade shows for tech products.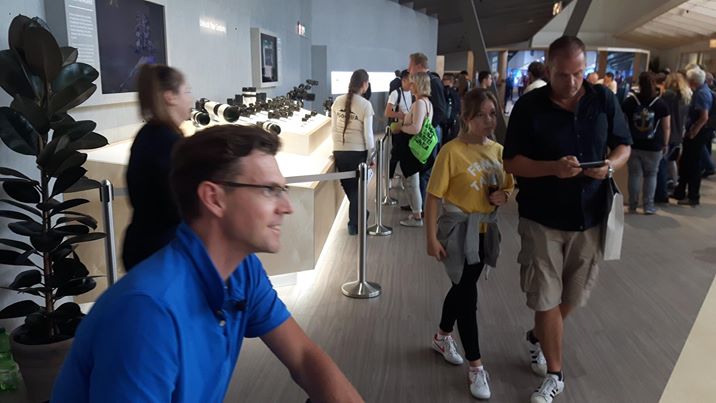 Companies from all around the world come to Berlin to exhibit their devices and share their ideas. Each year IFA hosts more than 1600 exhibitors.  IFA is abundant in new technologies, innovations, and creativity, and because of that, it's one of the most important and inspiring tech events in the world. It's always a good time for inspiration, so I decided to attend. The fair was open between 1st and 6th of September, so I started September in the Berlin style. What a great way to start a month!  Why? I am explaining below!
The fair full of inspiration
The story of IFA fairs started back in 1924. The event came to life when the new media – the  radio brought new quality into a modern world. People were curious about radios and progressing technology. The event would satisfy customers' curiosity and let them experience the future.  In the span of time,  it has inspired thousands of visitors. Blumil electric wheelchair, technology and progress are a match made in heaven, so I knew I had to attend IFA fair. My goal was to find some inspiration, and take a glimpse into the future of technology. I wasn't disappointed – the entire event was full of inspiration and innovation. Bright lights, impressive devices, wonderful creators – that's how I would describe IFA in a few words.
In the video, you can follow my trail and experience the magic of International Electronics Fair. I am happy to tell you Blumil electric wheelchair was perfect in crowded spaces at IFA.  I had no problem fitting between passings, and I could enjoy everything the fair had to offer. After all, Blumil's a friend for life. Whether you are on a beach, in the mountains or in crowded buildings, your Blumil electric wheelchair will have your back.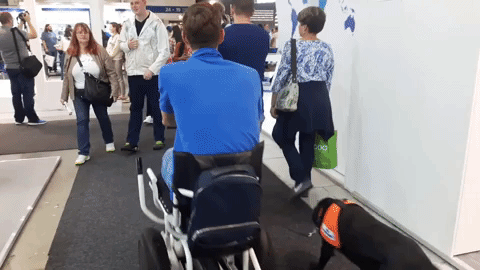 One of the most wonderful things I've seen at IFA were OLED TV screens presented by LG. The company created an OLED tunnel and displayed animations of sea creatures. You could feel as if you were in the Sea World, rather than at a tech fair in Berlin. I absolutely loved it!
The entire universe was burning brightly for tech lovers. The abundance of devices present at IFA was outstanding.  We spent over 8 hours exploring different halls and I'm sure we didn't see everything the fair had to offer.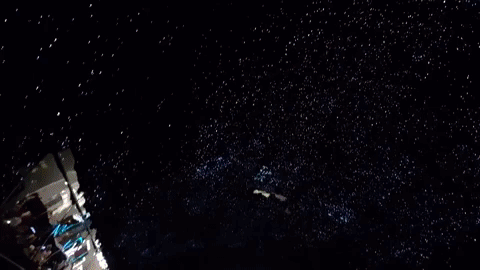 In the tech world
IFA gathered many of the leading tech companies. Samsung, LG, Canon, Panasonic, Philips, Sony – just to name a few. Samsung, hands down, had the most impressive exhibition. They had the entire floor for themselves. As much as I didn't exactly find inspiration for the Blumil electric wheelchair – not too many transport news to digest – I was definitely impressed by the world of technology. Since there were quite many similar products, we weren't always blown away by creativity. Nevertheless, the general level of innovation was wonderful and it was fun to dive into the world of technology.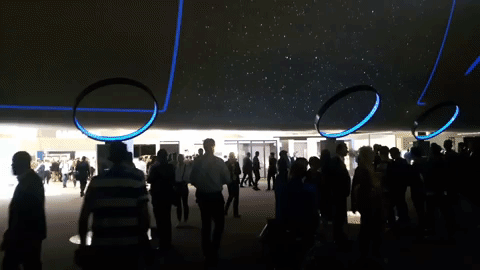 I absolutely loved the hall, which focused on robots. I think you could spend an entire day there and not get bored for a second.  Who wouldn't love a room full of dancing robots? It definitely felt as if I was about to enter the future.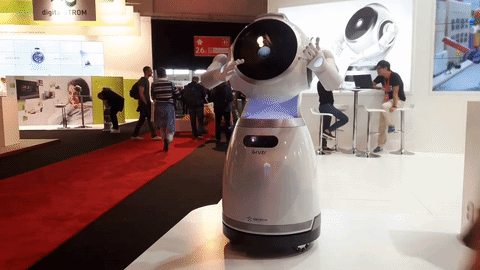 All in all, International Consumers Electronics Fair in Berlin was a great success and I would definitely recommend it. It opens a world of wonderful innovation and lets you get a glimpse into tomorrow. It seems that the union of technology and humanity is the future, and we're the witnesses of the change. For anybody interested: next year IFA starts on 31st of August and ends on 5th of September!
  To read more Blumil stories follow Blumil on Facebook and Instagram!