If you follow Blumil on Facebook you might know about all exciting things that have been happening lately. Blumil made it to TV – more than once! The Polish media took interest in the Blumil wheelchair, and the rest's a history.  To help others experience freedom is our main priority, so I am happy and excited to see our message's spreading fast. Since more and more people can hear about possibilities our wheelchairs offer, we're growing both as a community and as a brand, and I couldn't be more proud of the legacy we're creating together. Let's sum up all wonderful things that happened to Blumil lately below!

TVP3  is a Polish channel, which is run by the Polish public broadcaster – TVP, so when they offered to air a short material on Blumil I was positively surprised. After all, we don't make it to the national TV on a daily basis! The material showed on TV was a  short insight into Blumil's history.  A few years ago, I was looking for a wheelchair that would give me more freedom, but all my efforts were in vain. Nothing on the market would cater to my needs, so I decided to take matters into my own hands and create something that would finally let me experience freedom I sought after. That's how the idea was born, but it took five years to bring it to life. In my short appearance in TVP3, I briefly summarised what Blumil is all about and showed how well Blumil can navigate in various terrains!  The material's all in Polish, but if you want to see Blumil in action… watch it below!

TVN Turbo focuses on the automotive industry, so I was so happy to see Blumil in their programme. Let me tell you, Blumil looks nice on TV – even if it's shown after a new Ferrari! All jokes aside, the material shown on TVN Turbo showcases my travels on Blumil. You can see how our wheelchair works in the mountains and on the beach, and how to use it in general. Remember that Blumil can drive up to 20 kilometres per hour (12,5 mph)! Aside from all these info, you can see Coco – my assistance dog – and she's, of course, a true star of the video!

"Rzeczpospolita" is a nationwide daily economic newspaper, and they published an article about our wheelchair there in March. It discusses the possibilities that Blumil gives to disabled people, the way the wheelchair works and also our plans for the future. What does the future hold? Only time will tell, but it may possibly feature cheaper and lighter versions of Blumil!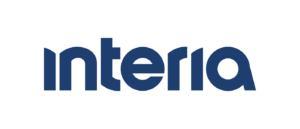 Interia's one of the most popular Polish websites, so it was a great pleasure to spread our message with them.  The article talks about Blumil's history, focuses on how the Blumil wheelchair works and also mentions my latest project – "Mountains for the disabled".  It is definitely "Blumil" in a nutshell.
These are the most recent Blumil media appearances and I wanted to  keep you all updated. You have been here with me since the beginning, and had it not been for you, Blumil wouldn't have grown into what it is today. As we're expanding and spreading our message of freedom all around the world, I would like to thank you all for the continuous support for Blumil. Together, we're building a community, which cherishes freedom and creates possibilities. Together, we can change the world.