Blumil electric wheelchair users can be found all over the world, and their numbers are growing day by day. I am more than happy to see how our community's expanding and how more and more people are experiencing freedom with the all-terrain electric wheelchairs Blumil offers. Each person has a unique story to tell and while we can't tell them all, I can introduce you to some of our amazing Blumil electric wheelchair users! After all, Blumil is more than a vehicle – it's a way to experience freedom.  Michael, Małgosia, Liesl and other customers, who wanted to stay anonymous have all given Blumil electric wheelchair a chance. Let me introduce them to you below!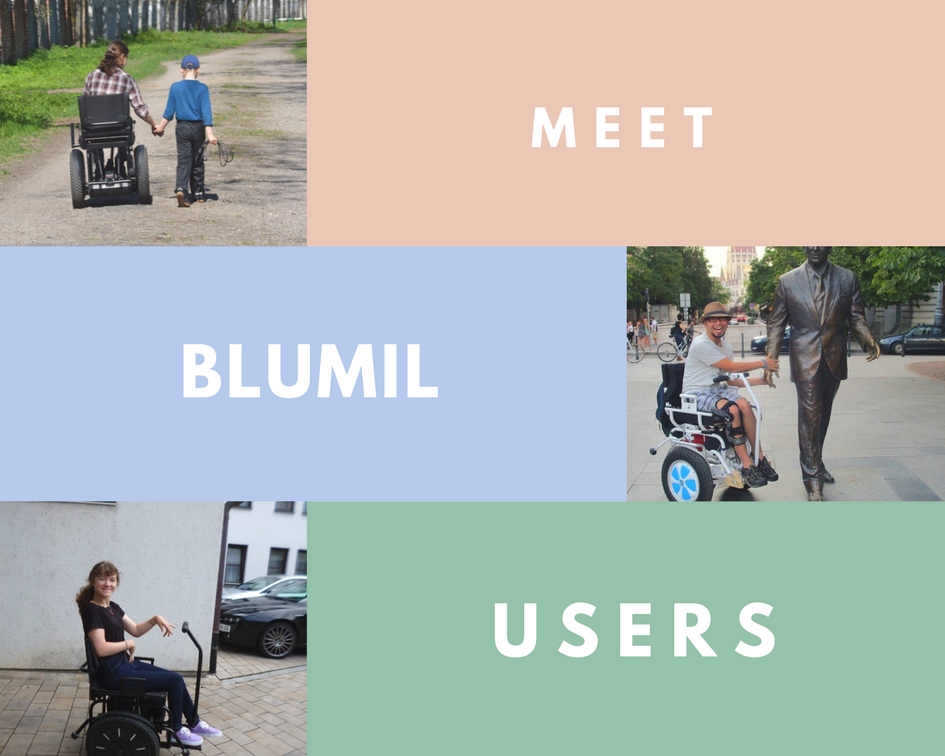 Meet Blumil electric wheelchair users
Michael Yuan is one of the first Blumil customers. He's a seasoned traveler and he takes Blumil electric wheelchair everywhere he goes. He was one of the first people, who purchased Blumil Airwheel. Blumil S5, which he purchased, is an all-terrain wheelchair. It can go as fast as 15 kilometers per hour. Since it is the all-terrain wheelchair,  it lets you explore any place you want. It is relatively light – it weighs only 49 kilograms.  Ultimately that's what makes it a perfect vehicle for travel adventures! You can see Michael explores the world with his Blumil electric wheelchair alongside. I couldn't be happier for him!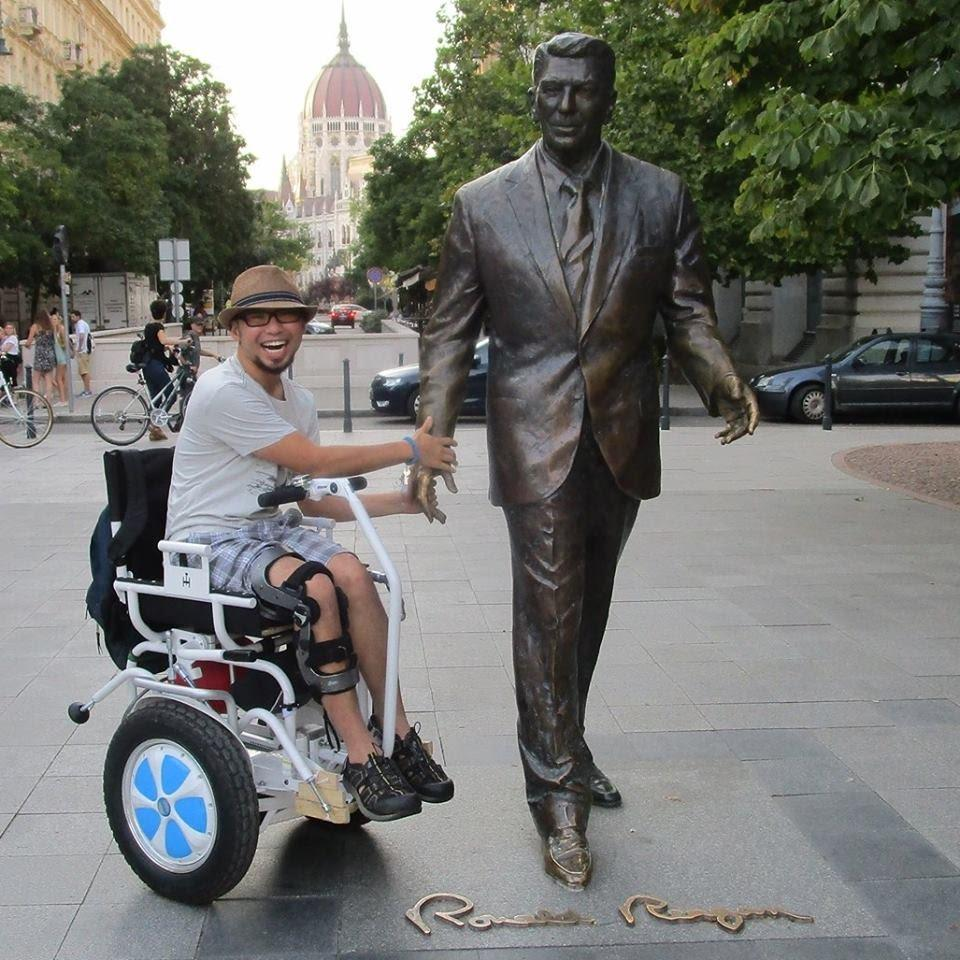 Meet Małgosia! She's a hippotherapy instructor. She helps visually impaired people using horse riding for therapeutic purposes. Since she became a wheelchair user, she needed a vehicle to grant her freedom. She wanted to keep helping people and it seems like Blumil electric wheelchair supports her in her mission! Blumil i2 that she uses is an all-terrain electric wheelchair. Just like its name says it can handle every type of terrain. Forests and fields are not a problem for Blumil i2. Its maximum speed is 20 kilometers per hour, and it weighs 63 kilograms. Furthermore, it has a very convenient detachable steering column. If you are looking for a wheelchair, which will adjust to your needs and handle different types of terrain, Blumil i2 should be perfect.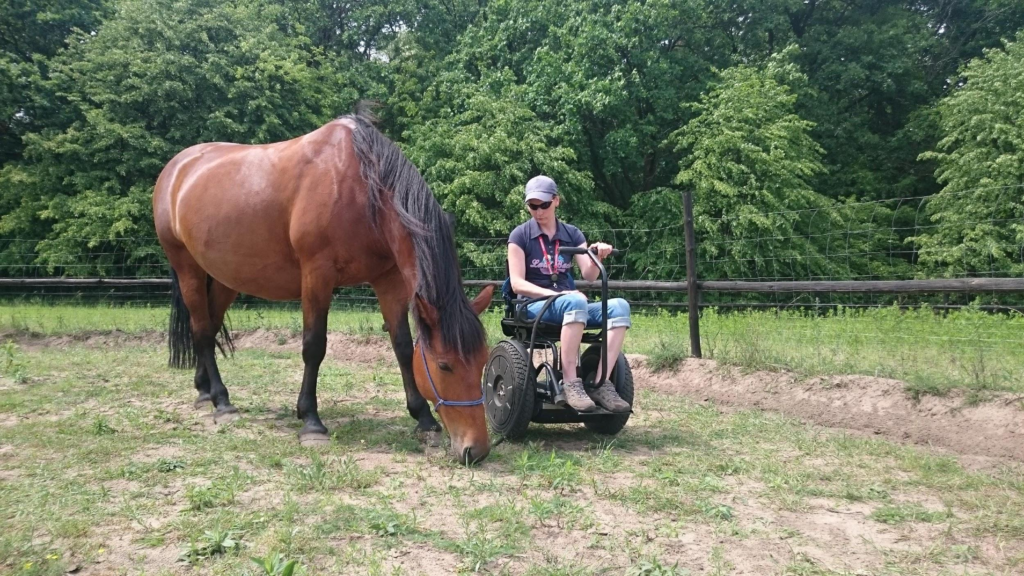 A smiley customer from Bulgaria
Our smiley customer from Bulgaria sent us a short message stating that Blumil electric wheelchair "makes you fly"! I am extremely happy that he can experience freedom with Blumil. Look how joyful he looks!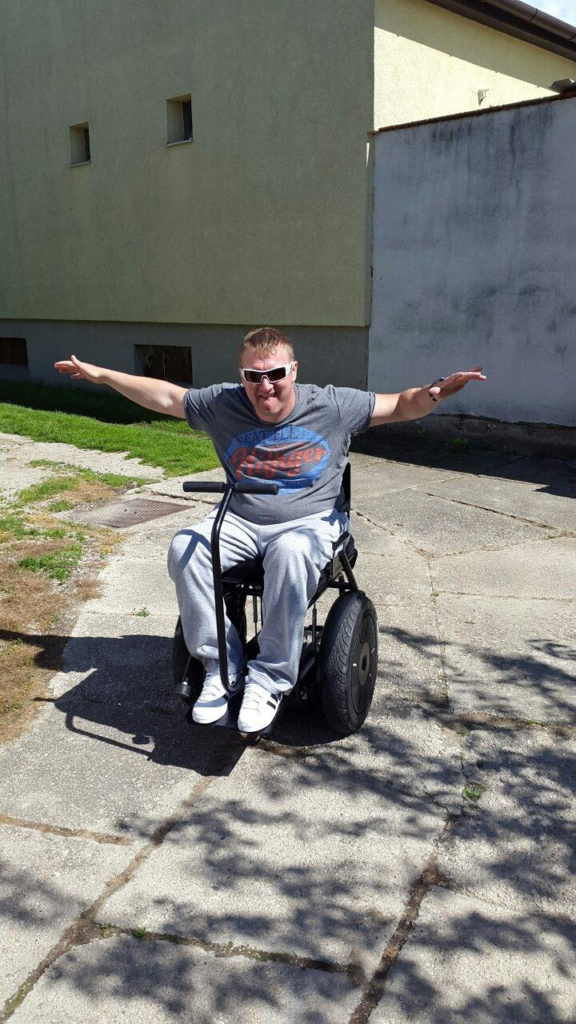 Blumil users from  Norway!
In Norway, we cooperate with a foundation, which lets people use Blumil electric wheelchairs during various events. Hence, from time to time they send us photos of happy Blumil users. It's probably our favorite type of messages.  Since the day 1, I  hoped it would help people experience freedom. Hence, it's beautiful to see how it completes its mission!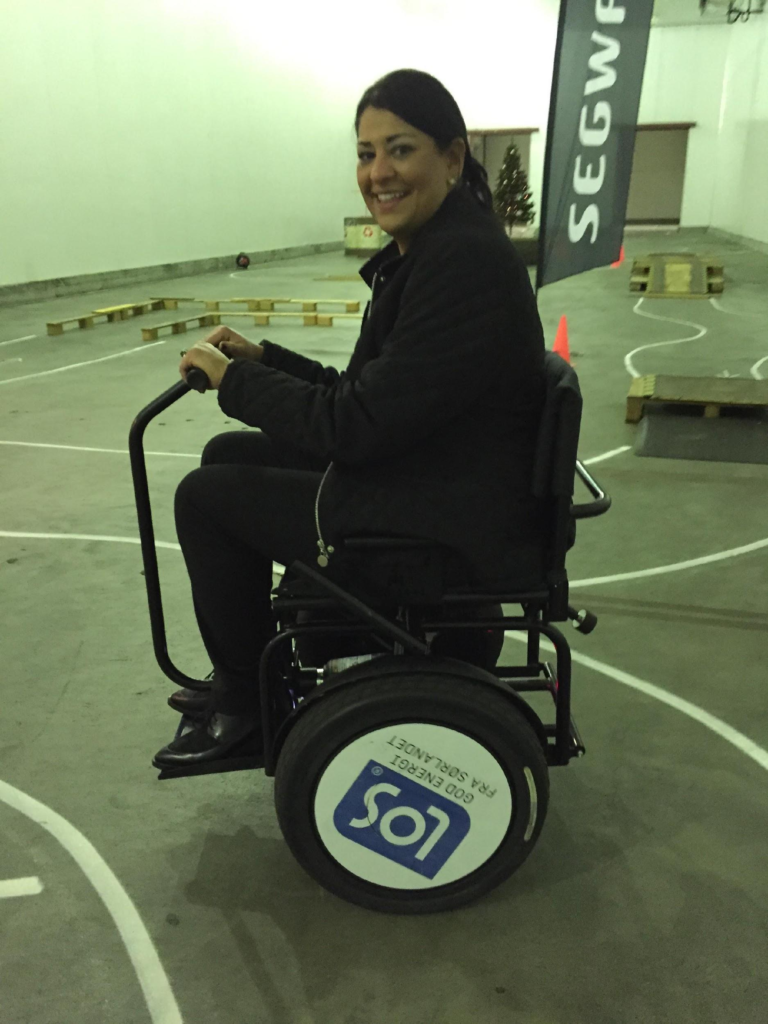 Liesl has a cerebral palsy with tetraspasticity, and she's has tried riding our Blumil electric wheelchair! Within a few minutes, she was already a master of Blumil riding. It's very intuitive and fun so it was nice to see her testing Blumil. You can see a video below!
As you can see, Blumil electric wheelchair has reached different people in various places on Earth.  They all wanted to experience freedom and chose Blumil as their vehicle. I am beyond grateful for all the support Blumil has got throughout these past years, and I am excited about the future. We have lots of surprises in store for you and we constantly work on improving Blumil electric wheelchairs. If you are not sure which Blumil model would be perfect for you, don't worry. There is a blog post dedicated to different Blumil models. You can always e-mail us or contact us on Facebook – we will gladly answer your questions. Wherever you are, whatever you do – just remember… everybody can experience freedom! Especially in the Blumil style. 
To read more stories follow Blumil on Facebook and Instagram!