"Sunshine" and "fun" are probably two words that sum up my stay in Fuerteventura perfectly. Only five hours away from Warsaw where I was living, the Spanish island seemed to be everything I needed for wonderful summer vacations. The Canary Islands are definitely very close to the idea of paradise: sunny beaches, perfectly blue waters and high temperature. What else could you possibly ask for?
For a weekend getaway, there are very few places that could compete with Fuerteventura. Bathing in the sunshine and enjoying the clear water of the island is like a balm for both the body and soul. The fatigue and stress of daily life fade away once you let yourself relax on Fuerteventura's beaches. Are The Canary Islands really a paradise, and if so… what do they have on their menu? You can read more about Fuerteventura below. What's in store for you? Attractions, accessibility and travel tips!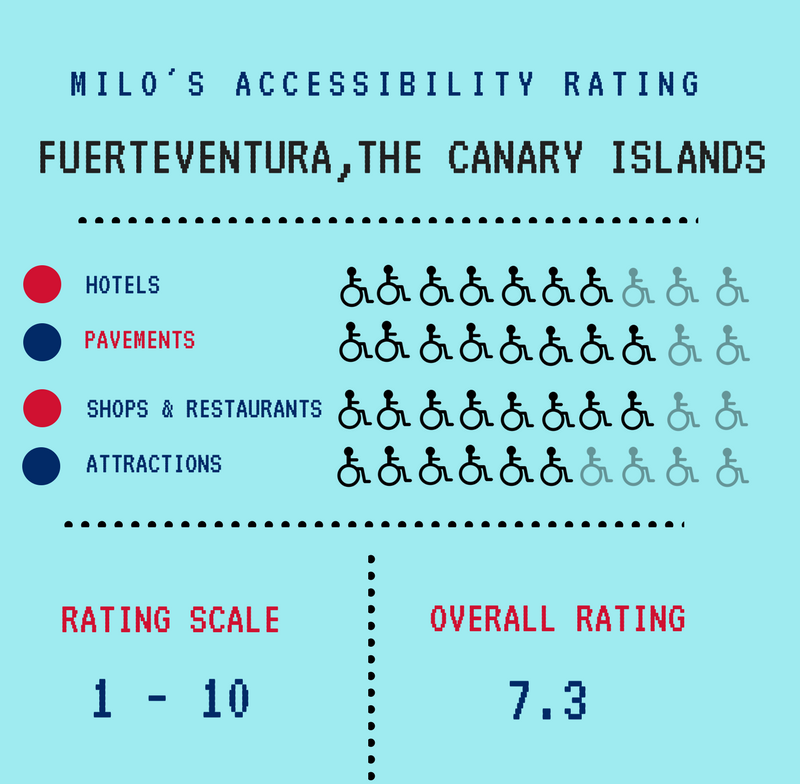 What to do in Fuerteventura
1. Sunbathing
With the weather rarely going below 20 Celsius degrees, sunbathing could be the national sport in The Canary Islands. Fuerteventura is not only the second biggest island of the Canary Islands, it can also take pride in having the longest white sandy beaches in the entire archipelago. It already sounds impressive, but when you see the coastline in person, one word comes to your mind: "beautiful". I was having a wonderful time strolling down the beach, sunbathing and just enjoying the beauty of the moment.The climate is similar to Florida's or Mexico's, so it's perfect for vacations. If you are looking to be in awe, sandy beaches of Fuerteventura are a great option to keep in your mind. I would definitely give them a loud "Yes!". The water and sand together are truly a definition of heaven.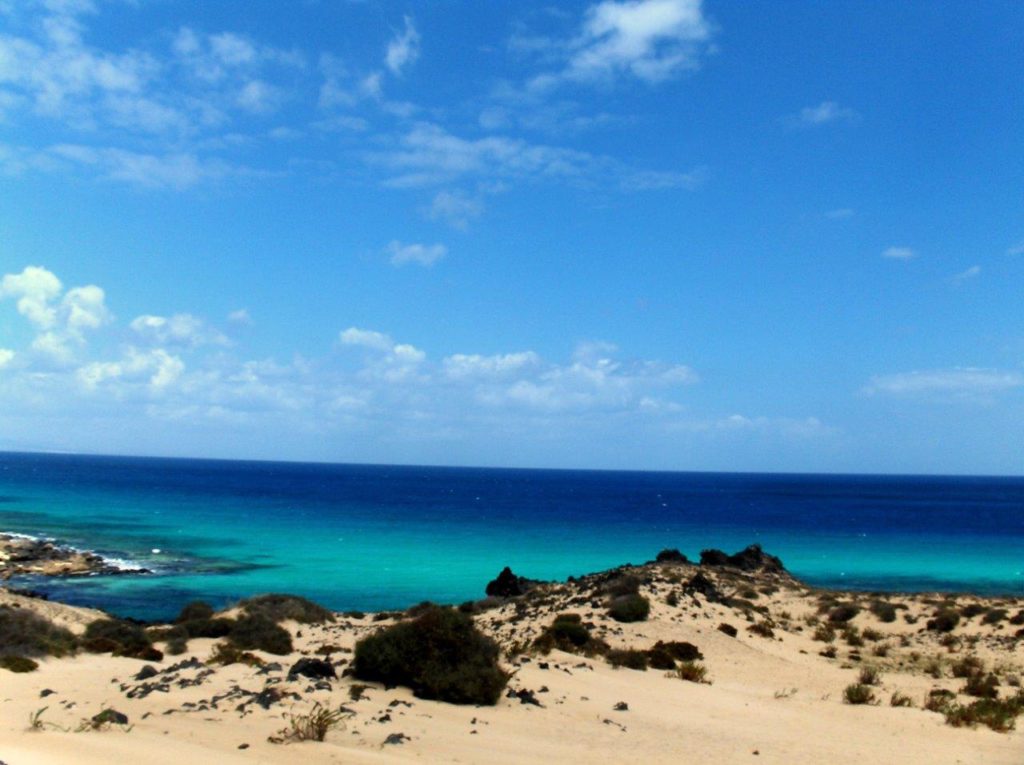 2. Enjoying the pool life
Fuerteventura is known for its numerous pools. Some of them are just regular hotel pools, but what is really striking are natural pools. Nothing can compare to the wonders of nature. They are enclosed spaces formed by nature. To be honest, I spent a lot of time just enjoying myself by the pool and relaxing. If water is your favourite element, you are likely to be in love with this island. I certainly was.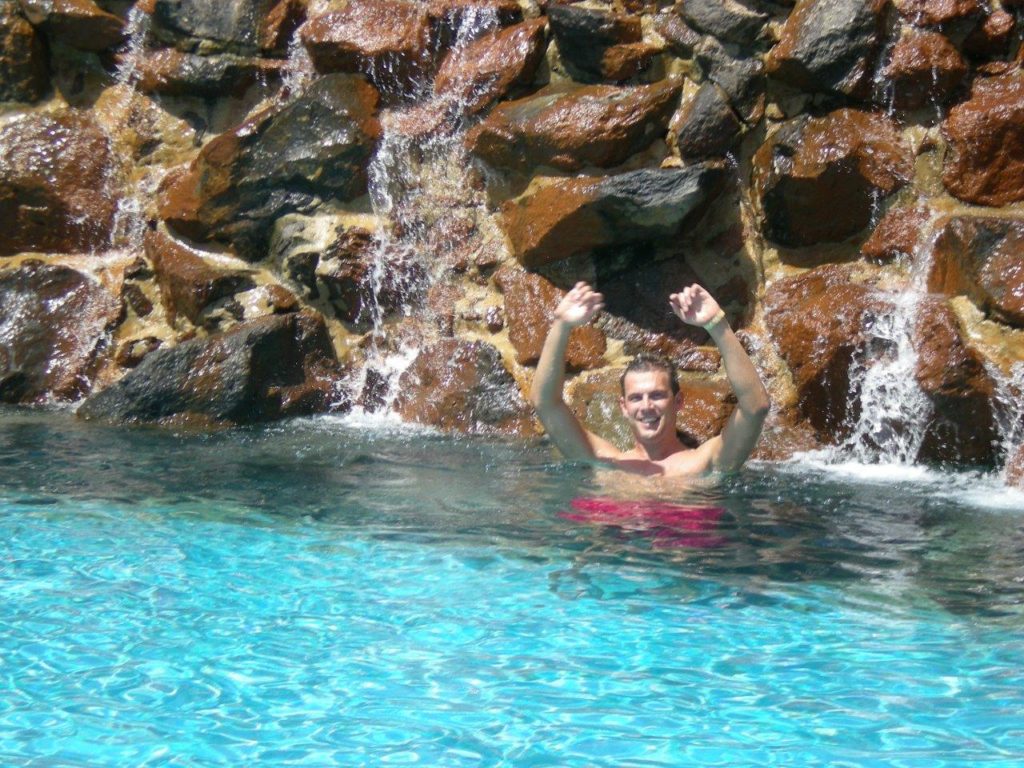 3. Exploring the island by car
Considering that the island is 100 kilometres long, renting a car makes everything easier. I did so, and that was certainly a good decision. It allowed me to go outside the tourist area and explore the side of Fuerteventura that's not on the front of the touristic leaflets. Certainly, not everything I saw there was glorious, but authenticity is in vogue, too. Not to mention, the numerous beaches –  they are truly a treasure of The Canary Islands. Every time I stumbled upon a lovely, small beach and thought it was absolutely stunning, another beach would make me change my mind. Over centuries, Fuerteventura has been home to many different settlers. The Phoenicians, The Portuguese and The Spanish have all been there, and there are marks of their presence all over the island. I am not crazy about history, but it was definitely an interesting experience.
4. Going on a sea adventure
Let me tell you one thing: compared to The Dominican Republic, Fuerteventura doesn't really offer much when it comes to water leisure. That being said, boat trips are quite popular there and they can even take you to remote islands. Personally, I didn't go but I have heard some people praising boat trips. All I did was boat watching, but that was pretty fun too. After all, the waters are the best of what the island has to offer.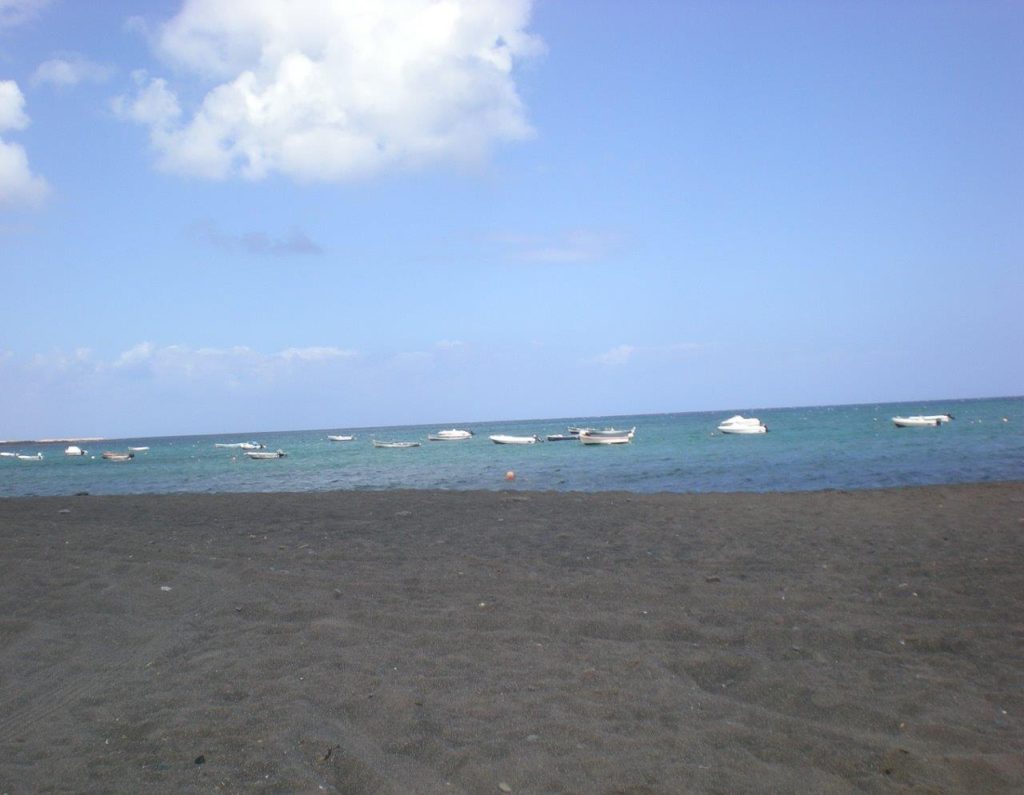 Travel tips
#1 You shouldn't depend on buses when it comes to accessible travel. They are absolutely not catered to wheelchair users' needs. Renting a car is a much better choice.
#2 If you are a cheese lover, don't forget to try local cheese! Fuerteventura actually has its own kinds of cheese, what's pretty amazing.
#3 Take a look at Aloe Vera fields in Fuerteventura. Aloe Vera is great for your health, and many people claim The Canary Islands have the best Aloe Vera in the world. That's definitely something to take advantage if you are visiting.
#4 Don't be surprised if you see squirrels more than you would expect! I guess it's just a part of Fuerteventura's charm.
Accessibility in Fuerteventura
Hotels
The quality of hotels in Fuerteventura is satisfactory. They are above average standards, and price ranges vary. It is worth mentioning that they are excellently described online, so you are really given what you are promised. Elevators, ramps and accessible furniture are obvious. There are flaws to be fixed, but in general, the situation's quite good.
Pavements
The state of pavements is actually amazing in Fuerteventura. Holes are rarely to be found, and navigating on a wheelchair is fairly easy. The island should really take pride in its pavements because it is a shiny example of accessibility.
Shops and restaurants
Shops and restaurants in Fuerteventura are definitely catered to wheelchair users' needs. Thresholds are definitely not too high, ramps and elevators are found everywhere and almost every single place can be accessed.
Attractions
To be honest, Fuerteventura is not known for its museums or monuments. The best it has to offer is nature. Still, out of a few attractions, the island has, just a half of them is mildly accessible. Luckily, sandy beaches are nicer than any building built there, so we are not missing out on much.
All in all, Fuerteventura is a wonderful destination for a weekend getaway and it has a lot of sunshine to offer. It is nothing like big touristic cities in the continental Europe, but it has its own beauty. The secret of its irresistible charm lies in the blue skies, sandy beaches and calming waters. If you want to feel like a brand new person, and revive your vitality… The Canary Islands may be an answer. It definitely was like a revival for my body and my mind, and it gave me enough energy for a lifetime of new adventures. My final verdict? Recommended!