Discovering Europe has always been a great adventure,  and visiting Keukenhof, Scheveningen and Oostende was no exception.  Somewhere between tulip fields and lovely shorelines, one thought struck me: Europe's full of surprises. Since I was born and raised here, it was always familiar and eventually lost the vibe of adventure floating in the air.  My weekend getaway trips helped me to rediscover Europe, taste it, befriend it and have a wonderful time.
Since I was living in Luxembourg for some time, travelling on weekends was relatively easy. After all, Luxembourg's in the heart of Europe, and both Holland and Belgium are just a stone's throw away. Letting opportunities slip away has never been my style, so I packed and there I was… getting the best of Europe. What did I see in Keukenhof, Scheveningen and Oostende? Do these places deserve to be called "wheelchair accessible"? I am going to spill the beans below, so please… bear with me!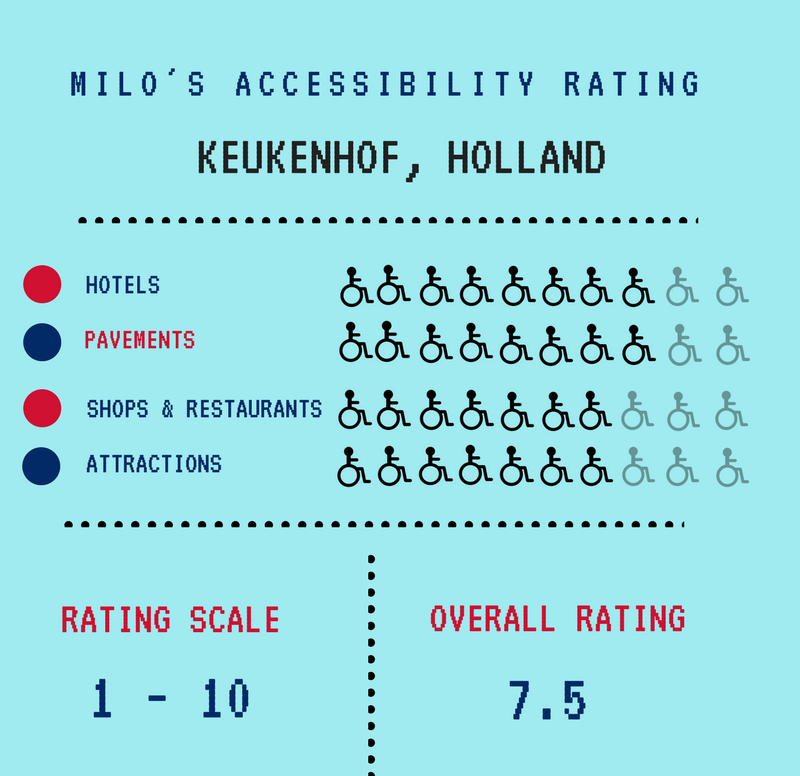 Keukenhof
If you are looking for a floral paradise, you'll find it in Keukenhof. It is one of the world's largest flower gardens. Situated in a small town of Lisse, it's become one of The Netherland's major touristic attractions. I remember hearing that over 7 million flower bulbs are planted every year, so the number of flowers is absolutely impressive. What stroke me the most were colourful fields of tulips. I was speechless, admiring all the colours coming together and creating a beautiful spectacle for me and the crowd of other visitors.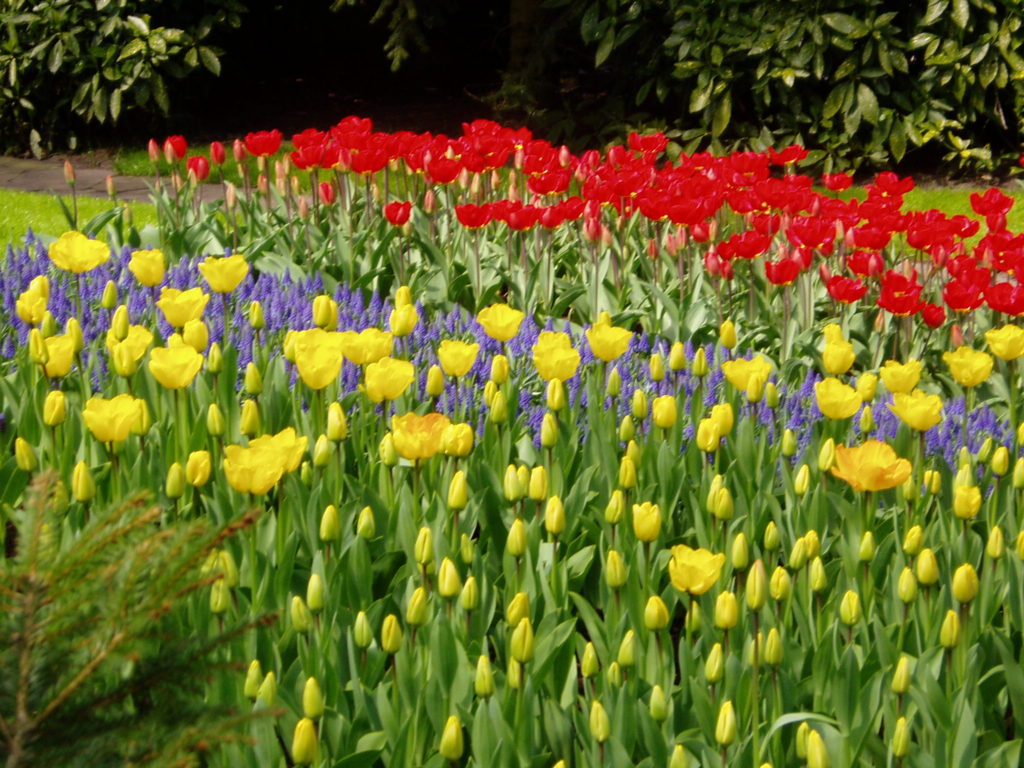 The garden is open every year for about two months: usually mid-March to mid-May. This year it opened on 23th of March and will be available to visitors until 21st of May. I have to admit I was completely in love with Keukenhof. The moment I entered it, I understood why it's often called " the Garden of Europe". It's absolutely breathtaking and visiting it was one of the best travel decisions I've ever made. It reminded me how wonderful are the gifts of nature, and even though it's been years since I went there, from time to time I see the colourful tulips of Keukenhof before my eyes and my heart fills with joy. I would definitely recommend you to stop by if you're in The Netherlands when spring emerges. Trust me,  you probably won't regret if you do. I never did.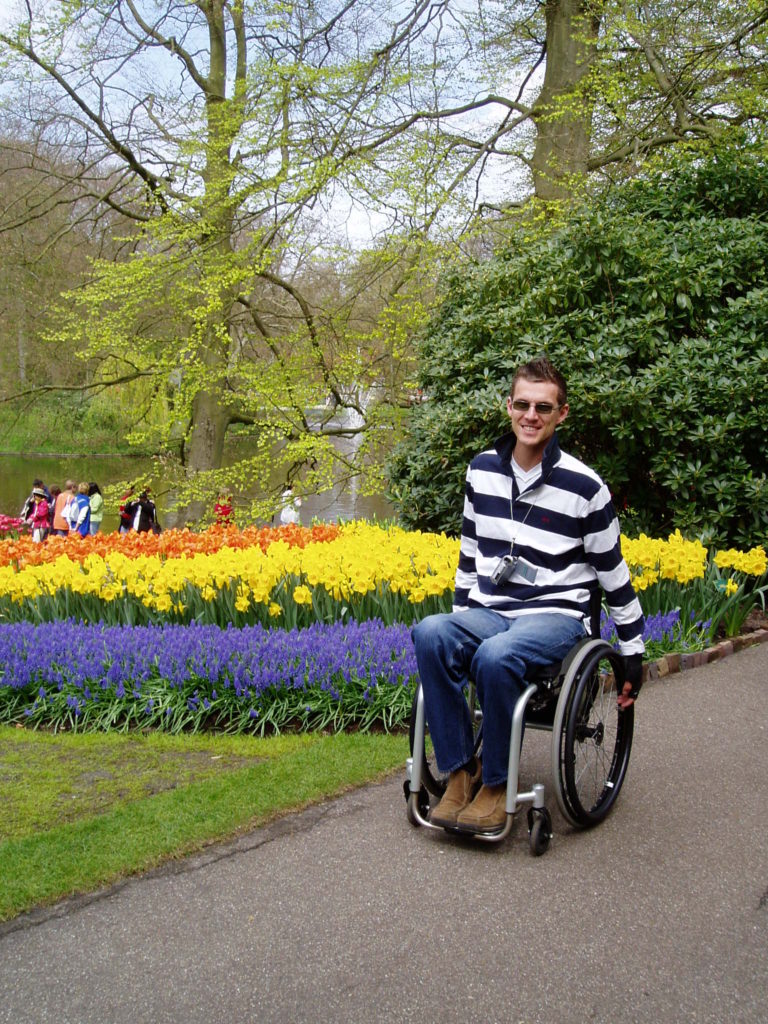 Travel tips
#1 Be patient! The place's very popular, so the queue tends to be very long. It pays off to wait, though!
#2 Say hi to morning visits! You'll avoid the biggest crowds, and you'll be able to enjoy the beauty that's in front you in peace.
Scheveningen
I've always loved the sea, so when I discovered Scheveningen's just a stone's throw away (well, maybe not that close, but close enough for a weekend trip!) I packed my bags and went on an adventure. Scheveningen is actually not a city, but a district of The Hague. It is located on the on the western coast of the Netherlands, and it doesn't feel like the Netherlands at all. Maybe it's the sea, maybe it's because it's a seaside resort, but I felt as if I was in another country. The sea is absolutely lovely in Scheveningen. I fell in love with the blue shades of the sea, and peacefulness that seemed to be in the air. The place was full of cafés that you could sit in, slowly sip your coffee and just admire the sea. I might like bars, but Scheveningen was perfectly fine with its relaxed charm. If you want to relax and find your inner peace, it may be a good place to go to. It definitely was for me.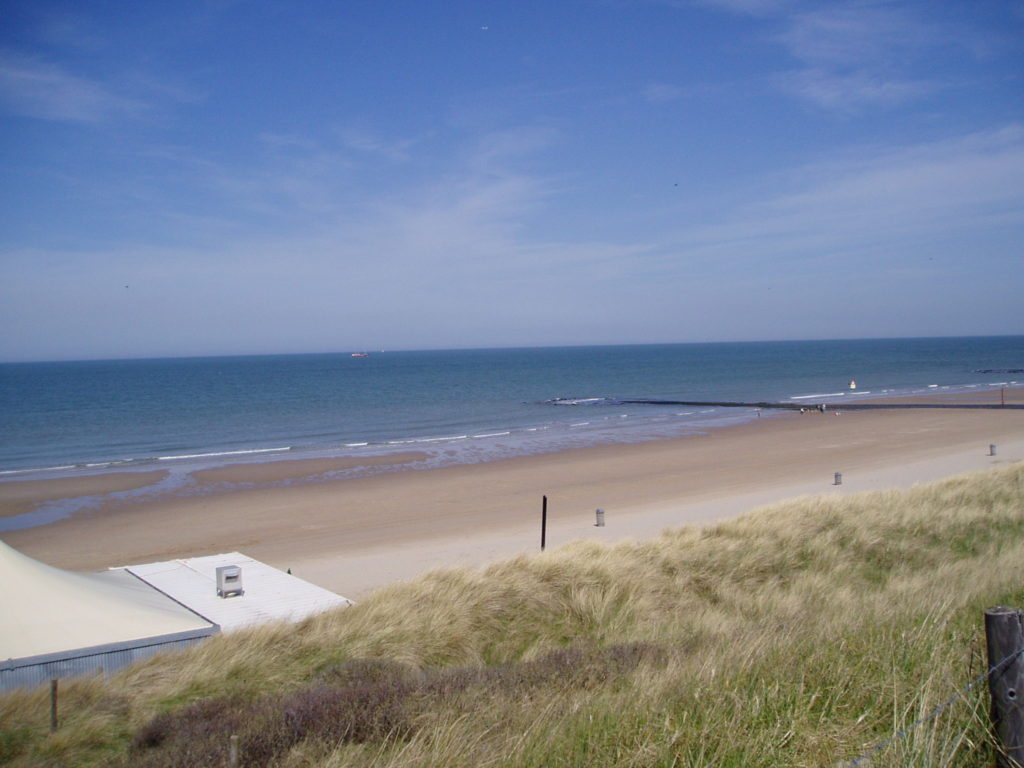 Oostende
The moment I moved to Luxembourg, I knew I would probably visit Belgium at least once.  Belgium and Luxembourg share borders,  so travelling from one to another is quite seamless. It doesn't take long hours to cross the border, and the currency's the same. How much easier could it get? Belgium was definitely a perfect getaway destination, so I took the opportunity to explore it. I visited Brussels, but I wanted to get a different taste of the country. I chose Oostende since it's both coastal and quite historical. That's quite a good combination for a short trip!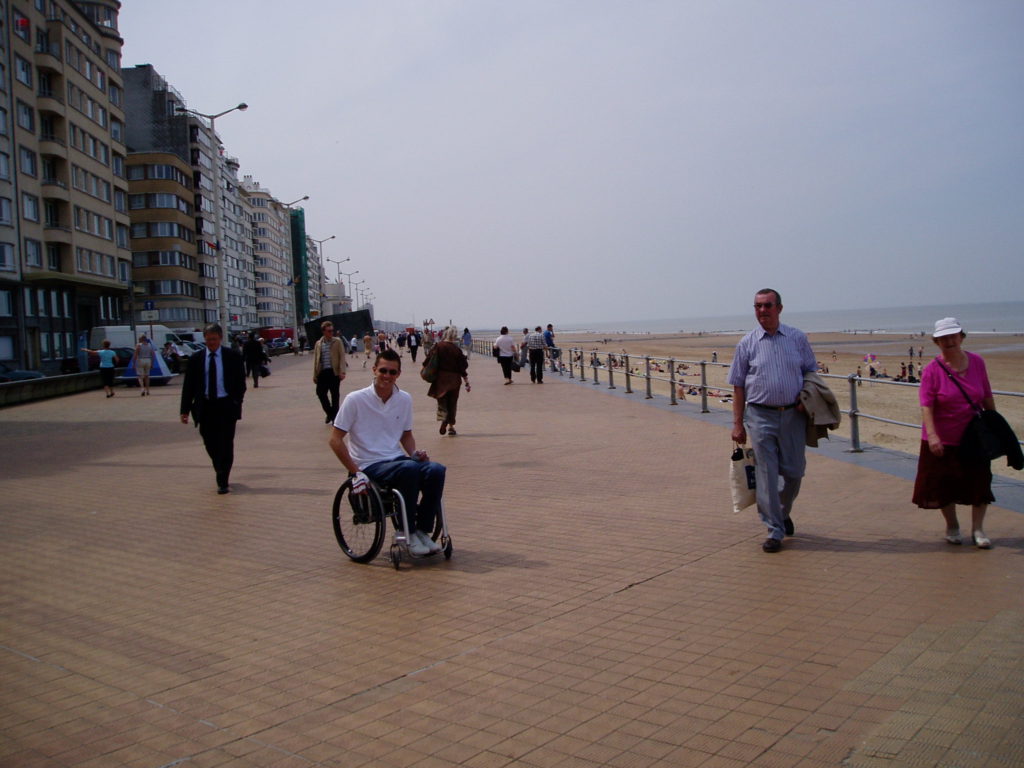 The city's full of lovely small streets, beautiful statues and interesting historical places. The Siege of Ostend, The Austrian Empire and The Nazi occupation have all impacted the city, and their traces can be found all over Oostende. Aside from a very nice molo, you can visit the Atlantic Wall – the coastal defence and fortifications built by Nazi Germany during The Second World War. The city also has numerous museums and a beautiful Neo-gothic building – The Church of Saint Peter and Saint Paul. I liked it a lot, and as much as it's not my favourite travel destination, it's fresh and definitely different from Brussels. Worth visiting!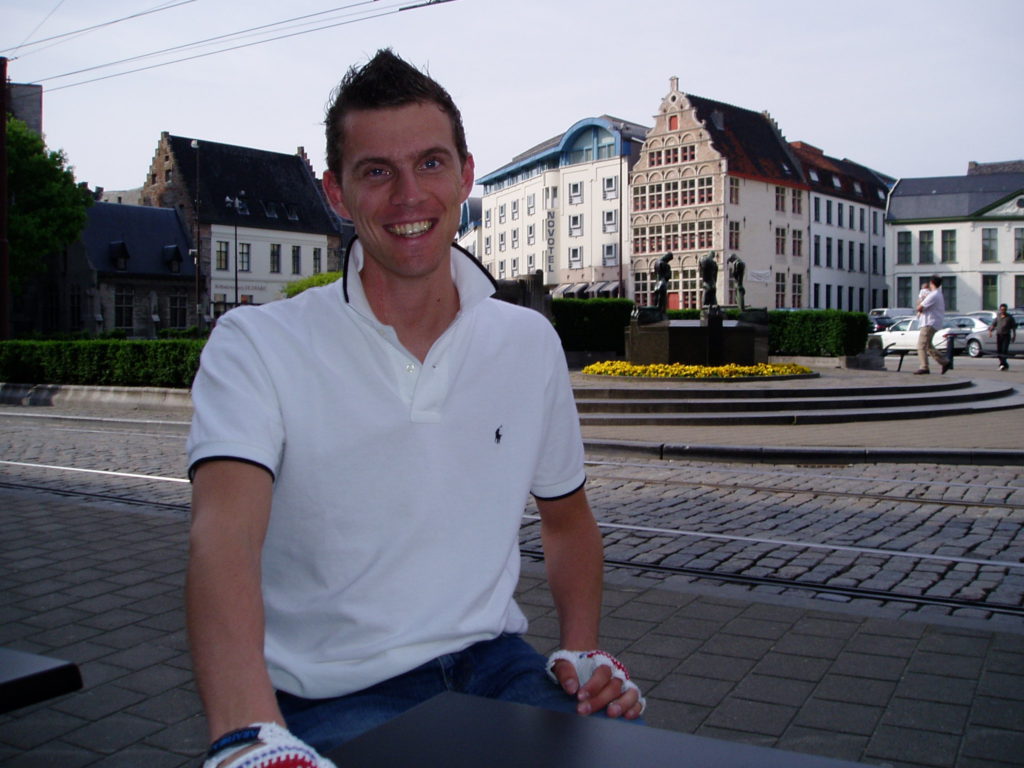 Accessibility
Hotels
Hotels were above average in all of the places mentioned above. Of course, things were not perfect, but I was generally happy with what I was offered. Elevators were mostly in a good condition, ramps were obvious and rooms were catered to wheelchair users' needs.
Pavements
To be honest, I was really surprised with the quality of pavements. There were hardly any holes, the surface was very even and navigating streets was actually pretty easy. Note that I used a regular wheelchair back then, so for Blumil users strolling around these places would be completely effortless.
Shops and restaurants
Ramps and elevators are mostly a standard, but there are some places which can't be accessed. In general, though, the situation's good.
Attractions
Most of the attractions could be easily accessed, minus one or two, but it's actually pretty decent. I can definitely say Keukenhof, Scheveningen and Oostende deserve to be called accessible.
To sum thing up: if you're looking for places off the beaten track, or at least something not as hectic as capital cities – Keukenhof, Scheveningen and Oostende should be perfect for you. They are peaceful and almost designed for short trips since they support relax and general reconnecting with nature. They were my little getaways and filled my head with beautiful memories so I couldn't say anything other that… these are worth visiting!  If you let them capture your attention, you might be surprised by what they have in store for you. I was, and I wouldn't change a thing.