Searching for the flavours of London was a full-time mission, which made my trip to London absolutely entertaining. In all honesty, I wasn't bored there even for a second. I was there for a week, but I am absolutely convinced a month there wouldn't be enough to taste everything the city has to offer. I've been to London a few times in my life, and it always greeted me with a sunny weather. I don't know whether I was extremely lucky, or London just likes me… either way, I got to explore the sunny side of this English metropolis more than once. Every day, I would spend 10 – at least! – hours sightseeing and making the best out of my stay, and my body – especially my shoulder –  didn't approve it. See, navigating a regular wheelchair strained my shoulder, and it needed days to recover. Had I had my Blumil, things would have been easier, but… it was still a trip to remember!
What would I recommend you to see in London, how wheelchair friendly London actually is and what are hidden gems of the city? Find out below!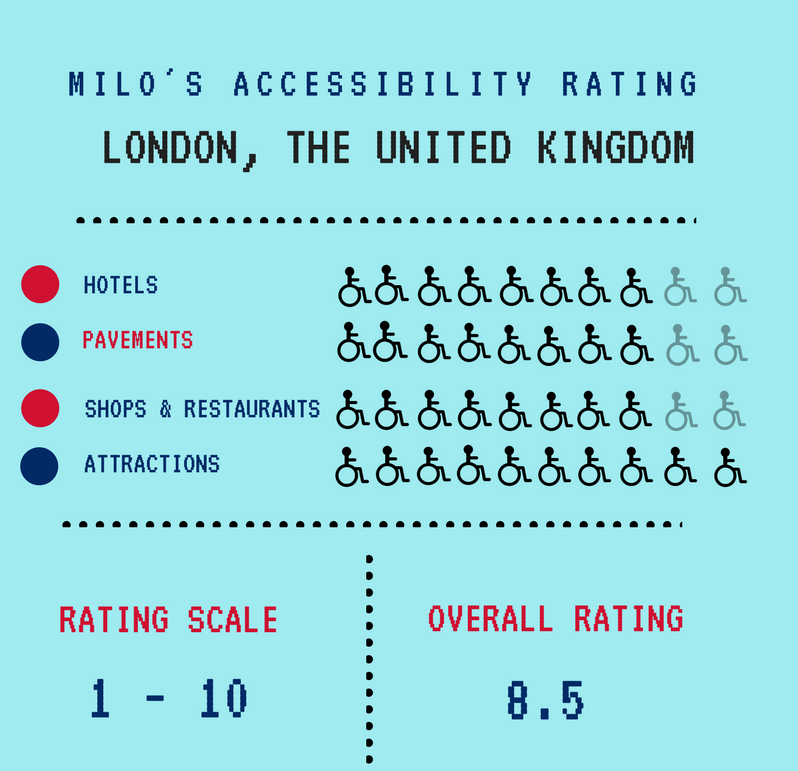 I visited in London in 2012 because of the Paralympics. I have huge love and respect for the event, so every time it's held, I try to attend.  Since Mandeville, the Paralympics' official mascot, was everywhere it felt like the city is, even more, fun than usually.
Let me tell you – Paralympics are truly wonderful to watch! It's a show of incredible determination, strength and skill, and a great motivation to reach for the stars.  Where are they going to be held next? Pyeongchang, South Korea, winter 2018! That's definitely something to look forward to. Now, let's come back to our main subject – London…
What to do In London?
Visit Houses of Parliament
Houses of Parliament, also known as the Palace of Westminster, dates back to 1016. From what I can remember, it was rebuild in the 19th century after the fire destroyed it. It is hundreds of years of English history, and up to this day, one of the most interesting places in London. It was built by the River Thames, so the view's double English… and double nice. Honestly, as much as it's gorgeous, It wasn't my favourite place in London, yet still, defintiely worth visiting. Not to mention  Big Ben – the iconic London clock tower –  that happens to be the Houses of Parliament's most famous feature.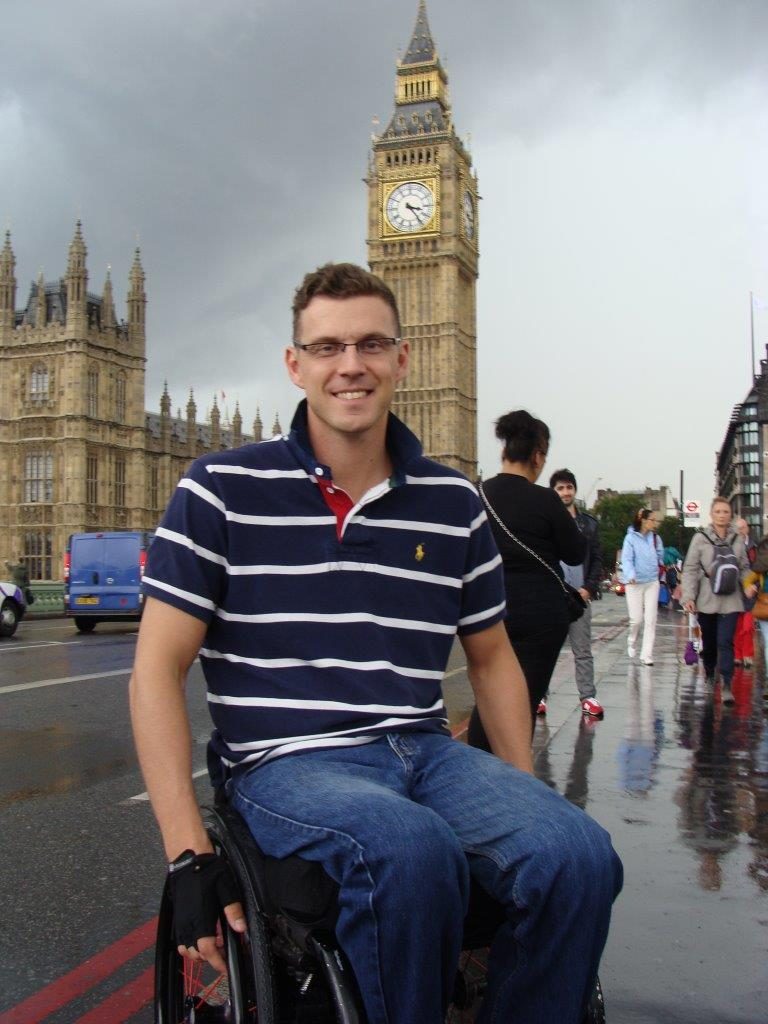 It's probably a London cliché, but I would recommend you seeing London Eye. It's such iconic that you just can't miss it. The view from London Eye is a wonderful panorama of the metropolis, and that's just striking. After all… everything looks more interesting when seen from above!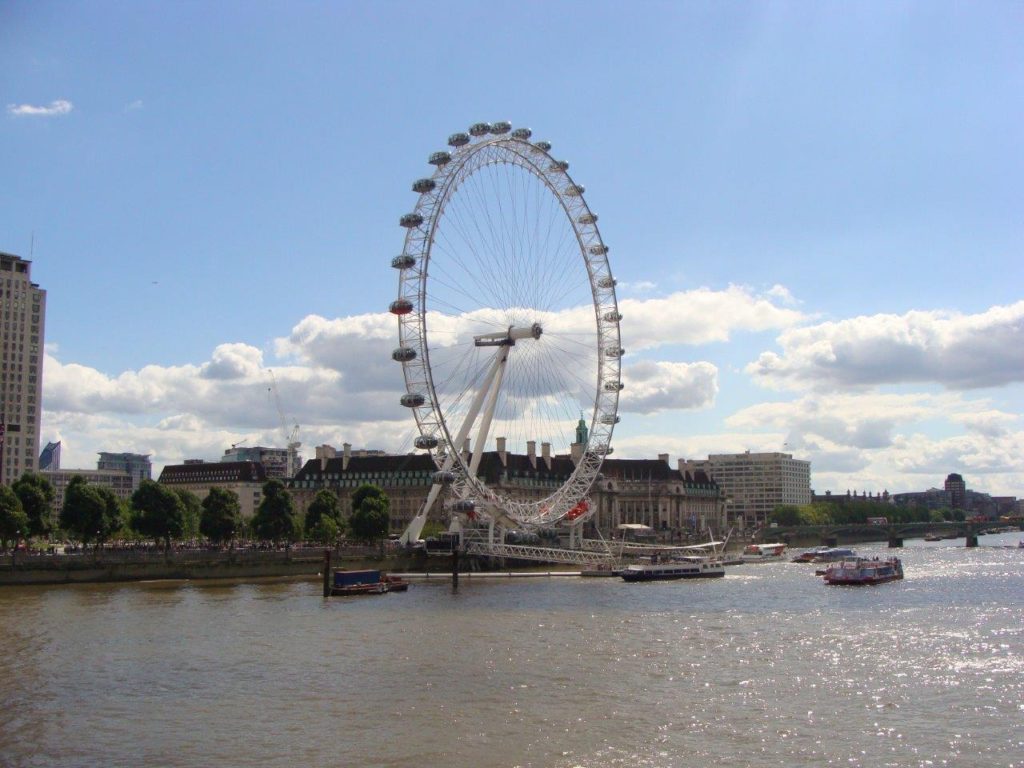 Get lost in the Trafalgar Square
The Trafalgar Square is the biggest square in London and unquestionable heart of the city. If you want to see the buzzing life of London, breathe in the history, admire art in The National Gallery or simply just enjoy the view… The Trafalgar Square is for you. I liked it, but I would've enjoyed it way more, had it not been for colourful crowds of tourists. Crowded places can kill a bit of travel joy, don't you agree?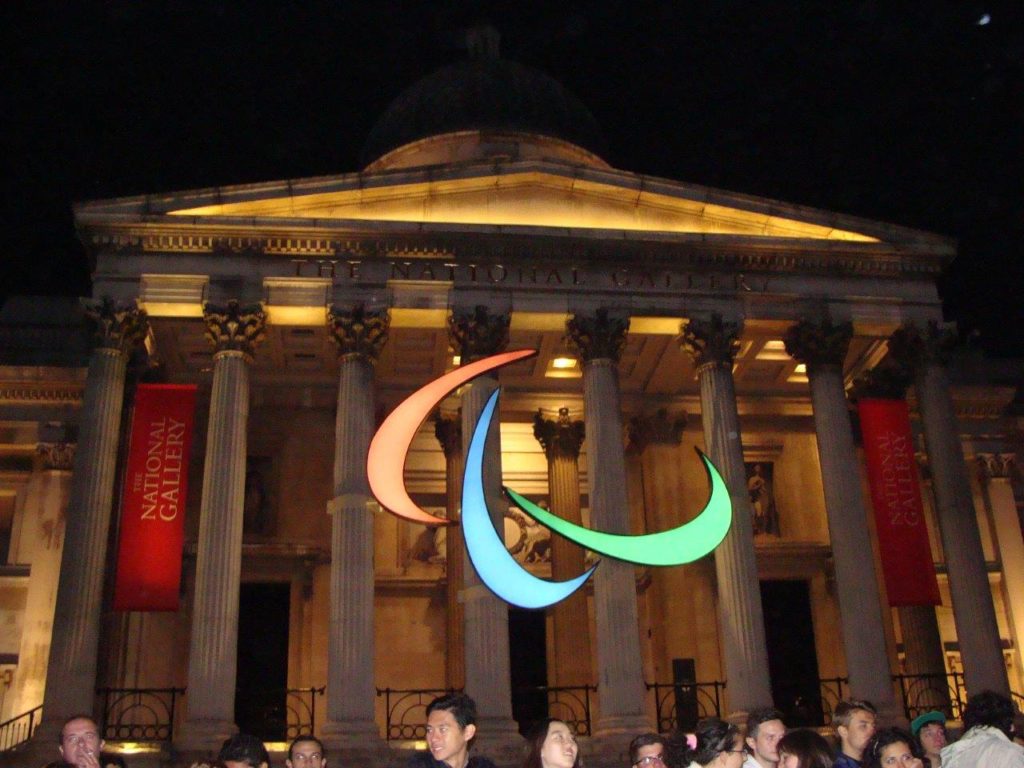 Discover the paradise in the M&M's world
I'm a great fan of M&M's so when I heard they opened the first in the world M&M's store in London, I was beyond happy. I knew I would visit it during my trip because it sounded like a sweets' paradise. I might not love many kinds of sweets, but M&M's hold a very special place in my heart.  The giant wall of M&M's was definitely a sight for sore eyes, and I was loving every minute I spent there.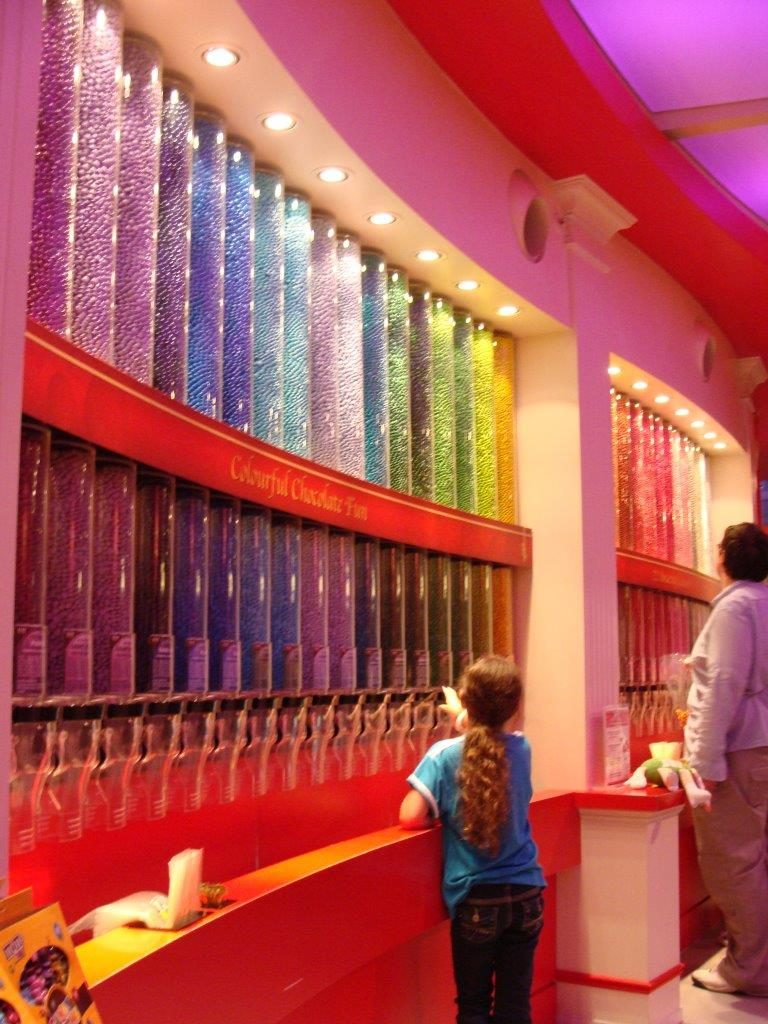 It was definitely one of my coolest London experiences, but if you don't love M&M's a lot, you're likely to be disappointed since it's nothing extraordinary in terms of  "sightseeing value".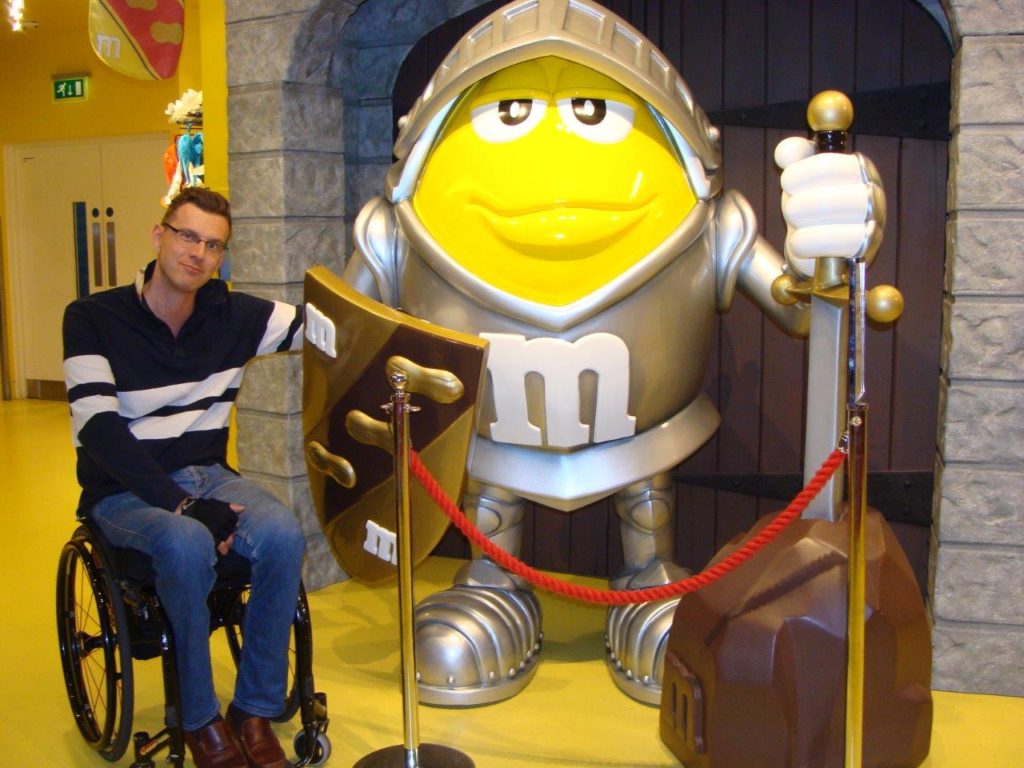 Dive into the art world with Damien Hirst
Damien Hirst is an artist, whose works are often shocking and controversial. Back in 2012, I saw his exhibition called "The Physical Impossibility of Death in the Mind of Someone Living" or in other words – a tiger shark preserved in formaldehyde in a vitrine. That's a very interesting piece, and definitely worth visiting. One thing you can't deny Damien Hirst is his artistic expression – the exhibition was definitely thought-provoking and difficult to ignore. I am definitely glad I managed to see it.
Visit the queen in The Buckingham Palace
You might not see the queen herself, but visiting the Buckingham Palace is a good idea. The building's gorgeous and changing of the Guard at 11 o'clock is fun to watch. It definitely couldn't get more English than that, so it gets "Yes!" from me!
See everything from above with London Emirates Air Line
London Emirates Air Line is a cable car across the River Thames, and it's an amazing experience. I really like admiring places I visit from above and there's some wonderful thrill in going up to the sky, so I was having a lot of fun. Definitely a must-do!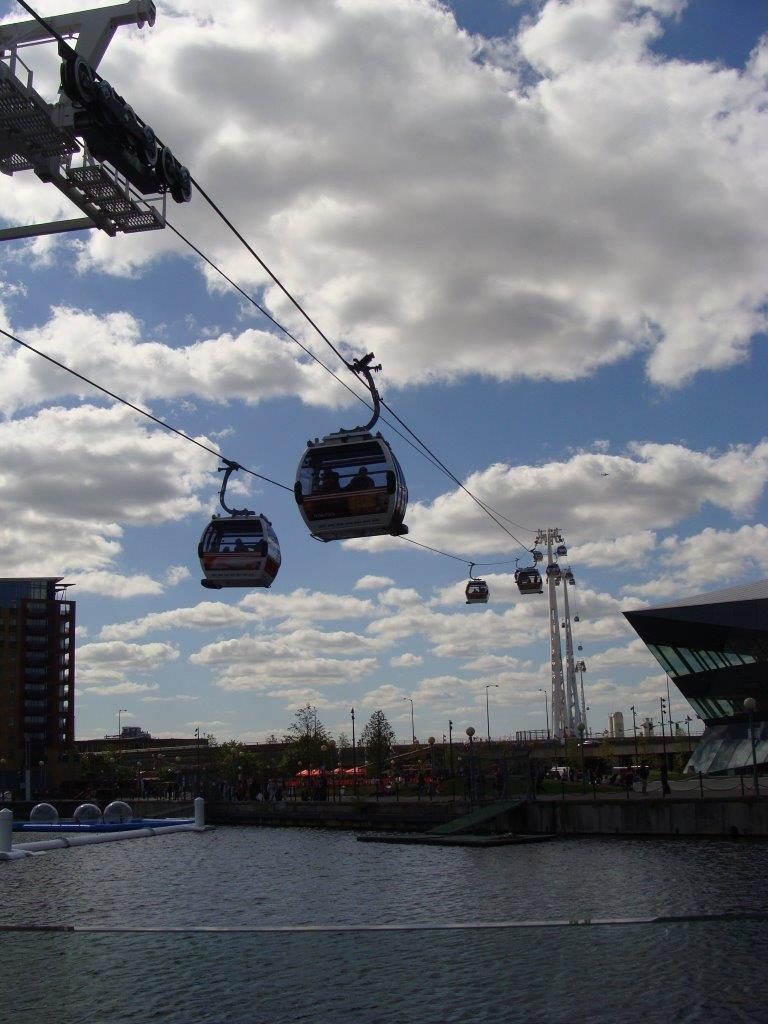 The attractions I've mentioned above are just a few of thousands of things London has to offer. Tower of London, Hyde Park, Harrods and Natural History Museum are all interesting, and that's just a beginning of a very long list of names I could mention. I told you: London and boredom don't go together!
Travel tip
 Look for free attractions! London can be budget friendly if you research what you can see for free. There are numerous places which don't charge a penny for entrance. Natural History Museum, Museum of London, Convent Garden or British Museum to name a few!
Accessibility in London
 Hotels
Hotels in London are very accessible. They are catered to needs of wheelchair users, don't have ancient elevators and always have ramps. Sadly, they are very expensive. Many cities offer accessible hotels in different price ranges, but London doesn't follow that route. Accessibility here is definitely not friendly to your wallet, at least when it comes to hotels.
Shops and restaurants
Shops and restaurants are accessible, so finding a place to eat is relatively easy. Some thresholds may be high,  and elevators may not be in a perfect condition, but in general the situation's very good.
Pavements
Pavements in London would be perfect, had it not been for one important feature: they're too steep. Public transport is fairly accessible, but again… ramps in buses are too steep. Some metro stations don't have elevators at all, so there's still a lot of work to do, but overall situation's  good.
Attractions
London's touristic game is definitely top notch so every single attraction could be accessed on a wheelchair. Keep it up, London!
To say I fell in love with London would be a lie.  I like it, but I've never fallen under its spell.  It doesn't make me want to keep coming back the way Barcelona does, but I always have fun there. It's definitely a dynamic, rich city with a lot potential for unforgettable experiences. It's suitable for every budget, but it's perfect for spending money. There are thousands of ways to make your wallet lighter in London, and the smell of luxury, possibility and modernity seems to be always in the air. If you are looking for some variety, London might be the answer. It has more flavours that I could list.
To hear more travel stories follow Blumil on  Facebook and Instagram!
To help you experience London in high quality… from home,  I am adding the video I found on Youtube. The footage was made by Around The World 4K and definitely captures some of London's charm.