Discovering 50 shades of Gran Canaria filled me with a special kind of wanderlust, the one that keeps your eyes wide open with amazement. It was February, and I wanted to escape omnipresent snow and cold. The Canary Islands seemed like a great option and since I visited Fuerteventura two years earlier, I knew I wouldn't be disappointed. Gran Canaria was waiting for me and I couldn't be more excited to discover all of its shades.  The plan was simple: we rent a car and explore as much as we can in a week. Trust me, Gran Canaria is definitely not boring and we kept stumbling upon beautiful locations on every corner. Every time we thought we'd seen it all, there would be something else to take our breath away. With around 18°C, it was warm enough to embark on the ultimate adventure without thinking too much about gloves and scarves.  What else could you wish for in the middle of winter? Not much! Gran Canaria had it all. What to do there? How accessible everything is? Answers are waiting below!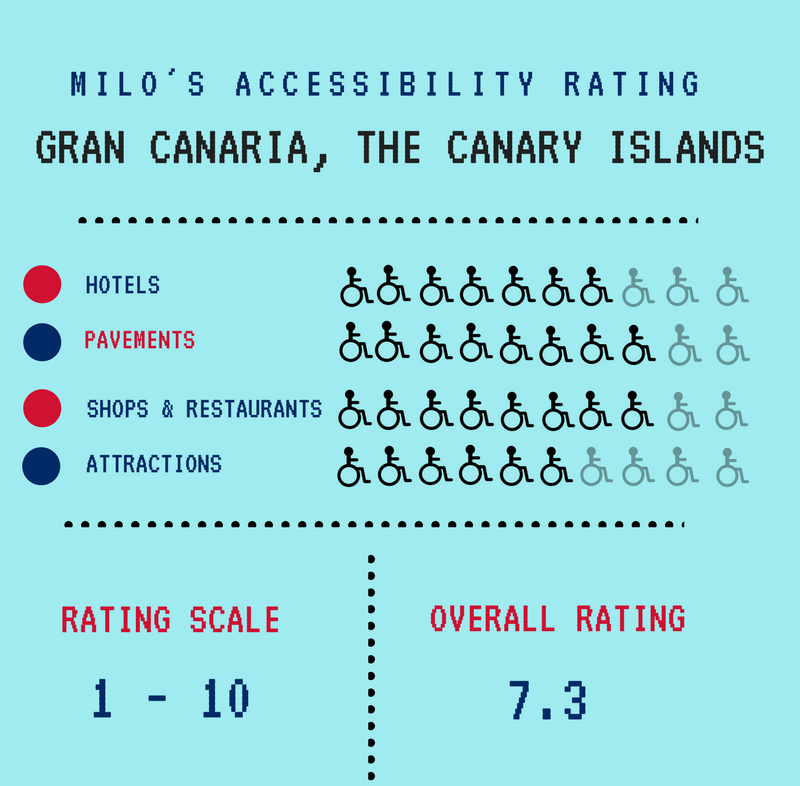 What to do in Gran Canaria?
Explore the island by car
Renting a car was relatively cheap in Gran Canaria, and I would definitely recommend it to everybody. Since it has a highway, driving through the island is easy. It was made for road trips. Because of its volcanic origin, it's very interesting to explore. Numerous rocks and hills make it look quite out of this world. Sometimes all I wanted to do was just stop the car and soak up the atmosphere of endless beauty lying in front of my eyes. Definitely one of the coolest views in The Canary Islands.  Navigating through such a rocky area can be a little bit challenging, but all wonders you see along the way are worth it. No pain, no gain!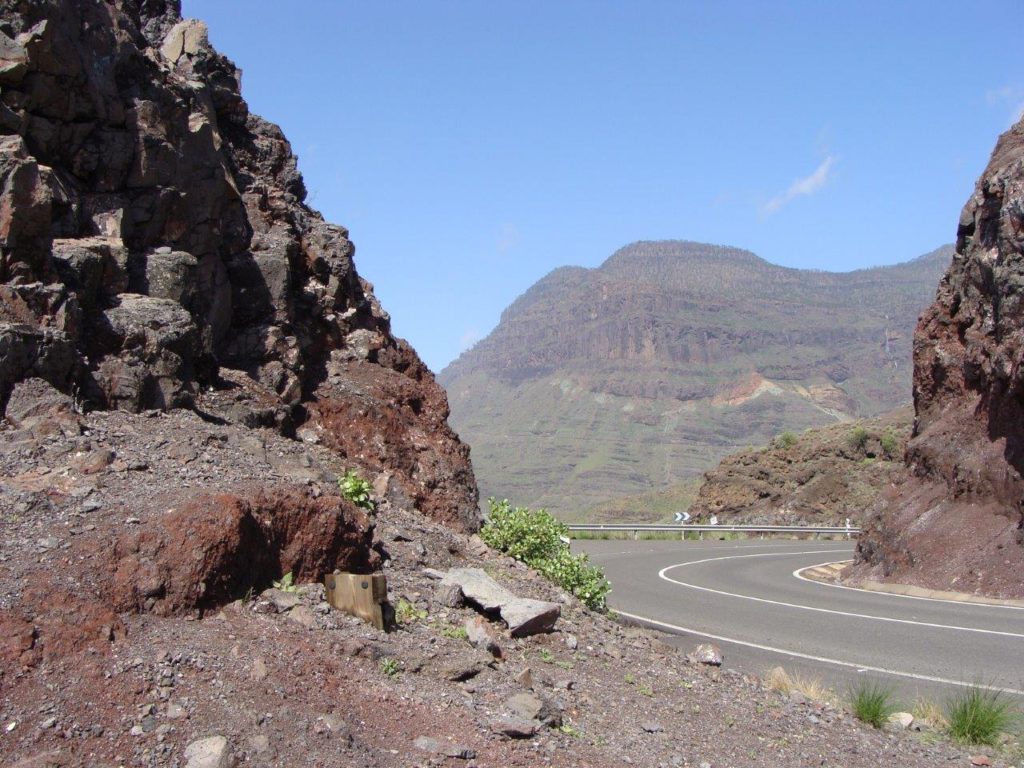 Playa del Inglés is known for its sandy beaches and relaxing vibes. It was definitely a great place to visit after all intensive road trips we had. Even in February, the town resembled a little paradise. With blue sea and sandy coastline, Playa del Inglés was easy to fall in love with. I was really loving its relaxing, laidback vibe. If you are looking for a lovely vacation center… look no more!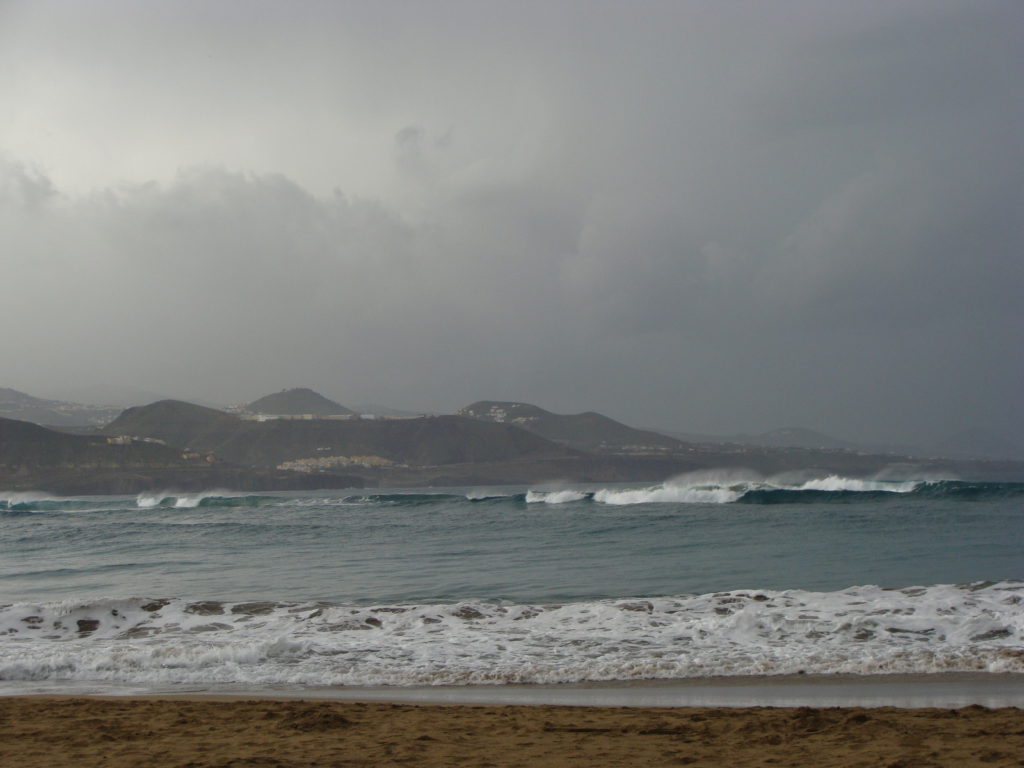 Dive deep into the local history
Earliest settlements might have appeared around 500 BC. These were built by Canarii people, the indigenous ethnic group of The Canary Islands. In the 15th century the island was taken over by the Spanish and ever since then it's been both a witness to and participant in Spanish history. Columbus anchored there before his first trip to the Americas and the spirit of exploration seems to be on the air. The famous explorers might be long gone, but memories of their great adventures are buried deep in the heart of the island. I couldn't help but soak up the atmosphere of excitement for the new and undiscovered. Numerous churches and temples also add up to the diversity of Gran Canaria. Honestly, in a place like that, you suddenly want to become a great conqueror of the sea and tame the waves even for a moment. History's definitely something to take a closer look at if you're in Gran Canaria. You might be surprised with results!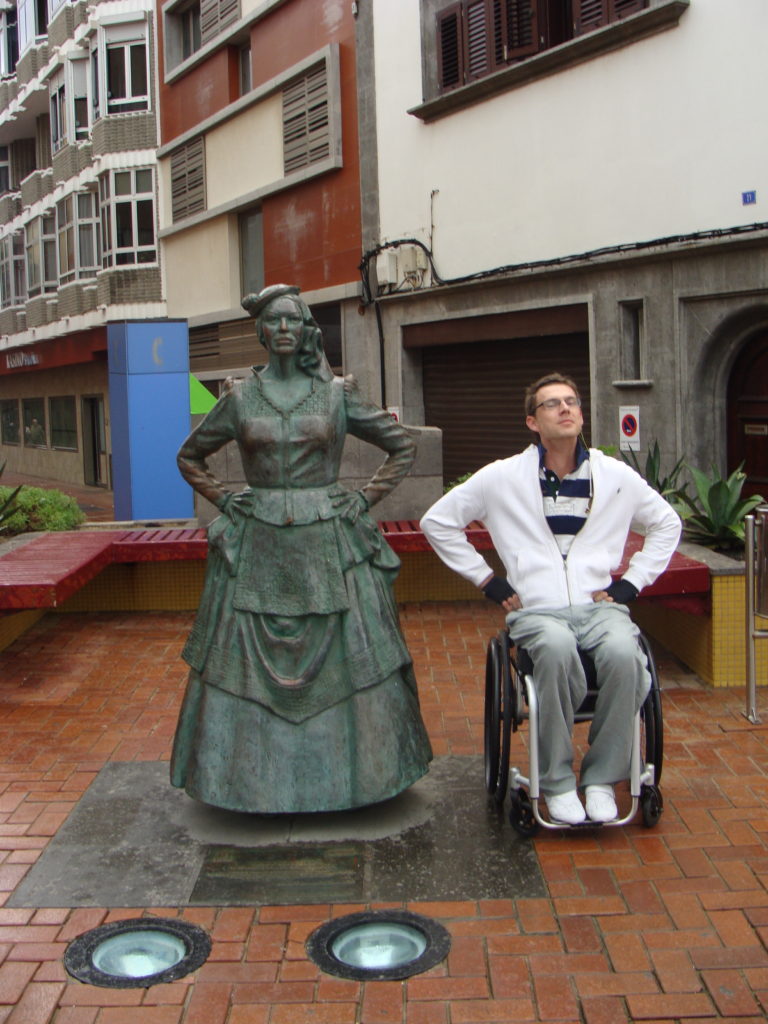 Get a taste of the capital city
Founded by the Spanish in 1478, Las Palmas has a long history. Columbus anchored there and Francis Drake tried to plunder it, so it's definitely not historically boring. With great beaches, numerous parks and lively wildlife Las Palmas makes a nice place to visit. Whatever you are looking for, you might find it here. History, clubs, sunbathing-  whatever you like. Myself, I had a taste of everything and although it wasn't my favorite city, I have only good memories from there. It would definitely get "Yes!"  from me if it was X-Factor.
Relax in the picturesque Puerto de Mogán
Puerto de Mogán is one of the loveliest places in Gran Canaria. It is a small resort and a fishing village and it stuns with its marine calmness and simplicity. The sea and skies come there in all shades of blue and that's absolutely beautiful. I loved visiting the village and it definitely brought me some peace of mind. Worth visiting if you're in Gran Canaria!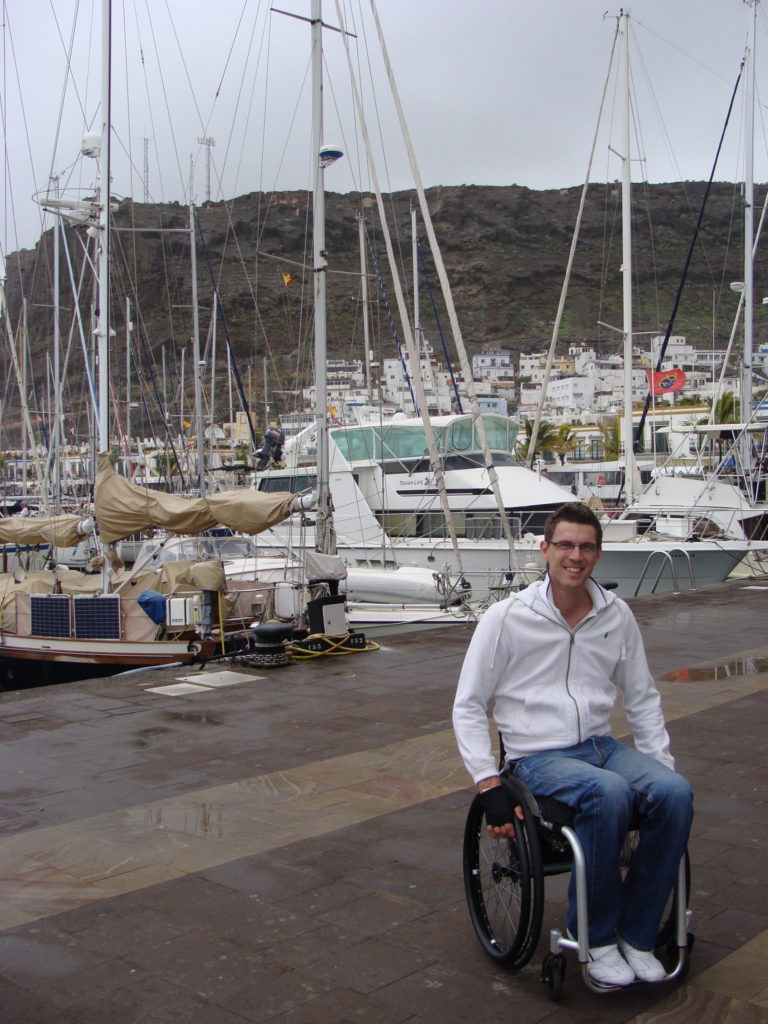 Accessibility in Gran Canaria
Hotels 
Hotels are relatively good in Gran Canaria. It is not difficult to find an accessible hotel but the price range is not very wide. Ramps and elevators are generally in a good condition, but the situation is not perfect. Still… more than average accessibility is always good news!
Pavements
Pavements in Gran Canaria are honestly great. They are even, don't have many bumps and it's not difficult to navigate on them.
Shops and restaurants 
Shops and restaurants are fairly accessible in Gran Canaria. The island's quite touristic, and business owners generally remember about making everything wheelchair friendly. There might be a few places that are more difficult to access, but they are rather exceptions than a rule.
Attractions 
Generally, attractions are accessible, but the percentage of their accessibility varies a lot. You should be able to access almost everything, but be prepared for everything. Trust me, accessibility likes to surprise people. Been there, done that.
In a nutshell: Gran Canaria is a wonderful island to visit, both in and off season. It is full of diversity and it definitely doesn't really go together with boredom. Packed with history, rocks, green fields and sandy beaches the island is a lovely mix of everything you could ever need. Going from one side of the island to another feels like an adventure since it's like two different places mixed together and there's something exciting about it. Sometimes all you want to do is forget the world, dive into the unknown, drive away and Gran Canaria is perfect for that. I found what I was looking for there, and you might too… If you only give it a chance.
To read more travel stories follow Blumil on Facebook and Instagram!