Living the resort life in Tunisia is full of the sunshine, long beach days and cocktails by the pool. There's no flavor of the adventure and no trace of the emancipation for something exciting to come. There's something entirely different on the menu: relax. Nobody's rushing, nobody's drinking their tea in haste: all that matters is here and now. Sounds pretty amazing, right? I've never been a big fan of the resort life, but I've always been in love with the sunshine, so I decided to chase the sun in Tunisia. It was October of 2005 and resort holidays in Tunisia were rather cheap, since the vacation season ended – the timing seemed to work in my favor.  What did I do in Tunisia? How accessible it actually was? More about it below!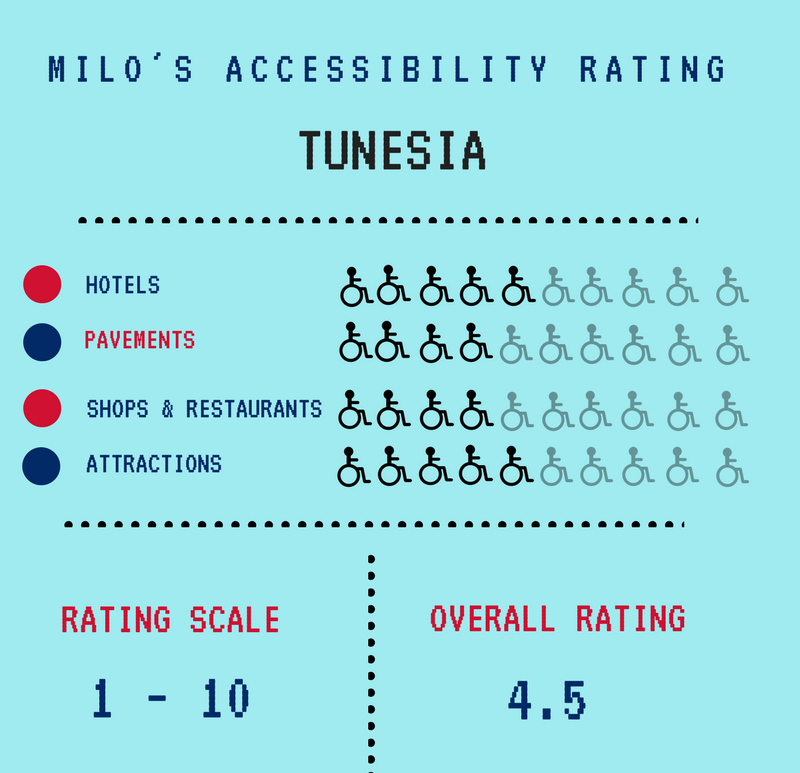 What to do in Tunisian resorts? 
Since Tunisia lies just by the Mediterranean Sea, it takes pride in the wonderful coastline. Sandy (or rocky) beaches, combined with the incredibly blue sea are a delightful view to look at.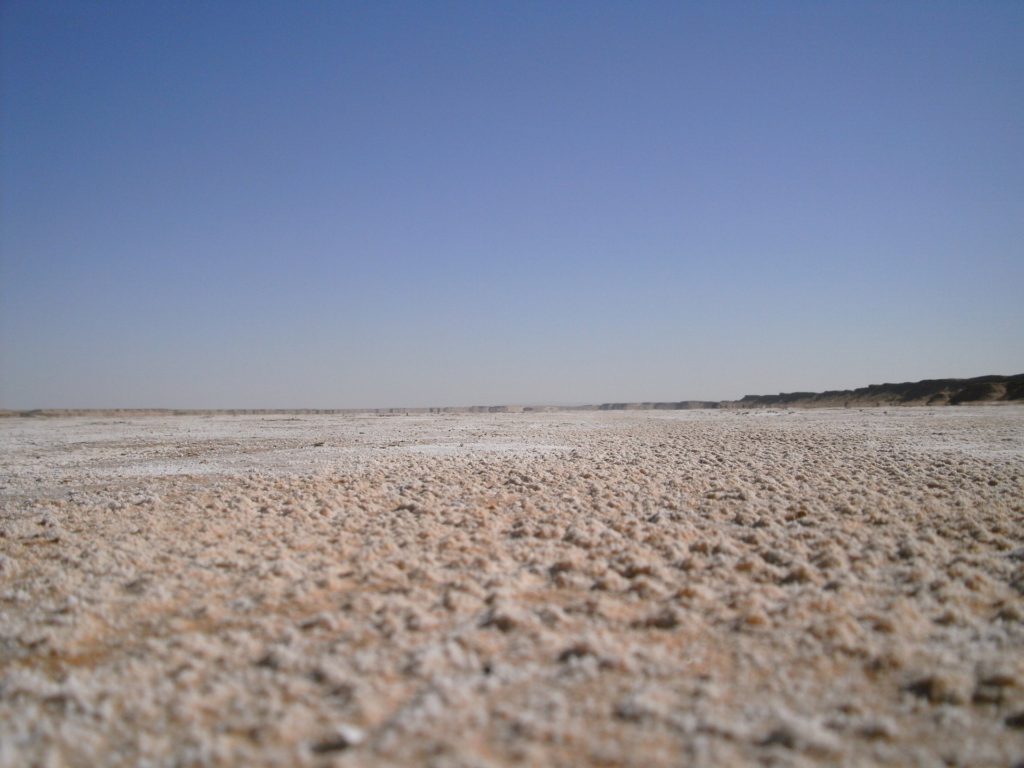 It is just soothing to the mind and the soul to charge your batteries by the water and sunbathe for hours.  I love the sea so I spent hours taking in the vitamin D.   Chasing the sun in Tunisia was definitely something to remember!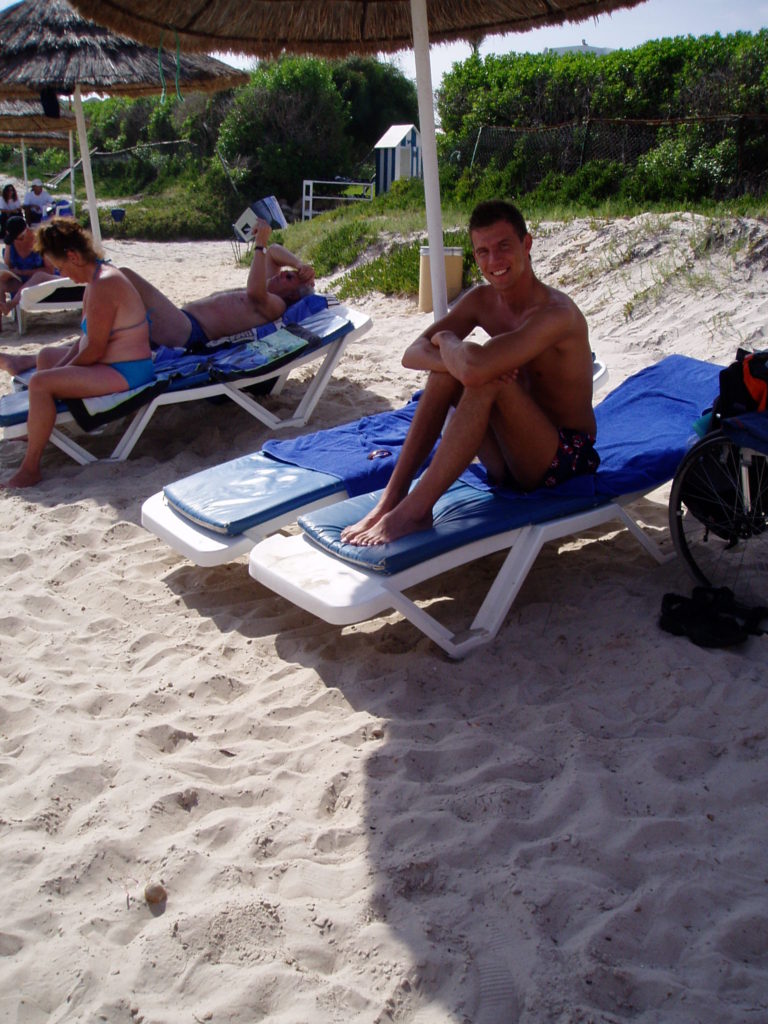 Since resorts are designed for relaxing vacation, spending time by the pool is always a good idea.  I spent a lot of time by the pool and I regret nothing. It is definitely very relaxing and fun!  Since I  just wanted was to charge my batteries, it was all I needed to unwind and feel energized again. Yes for the pool life! At least… on a short-term basis!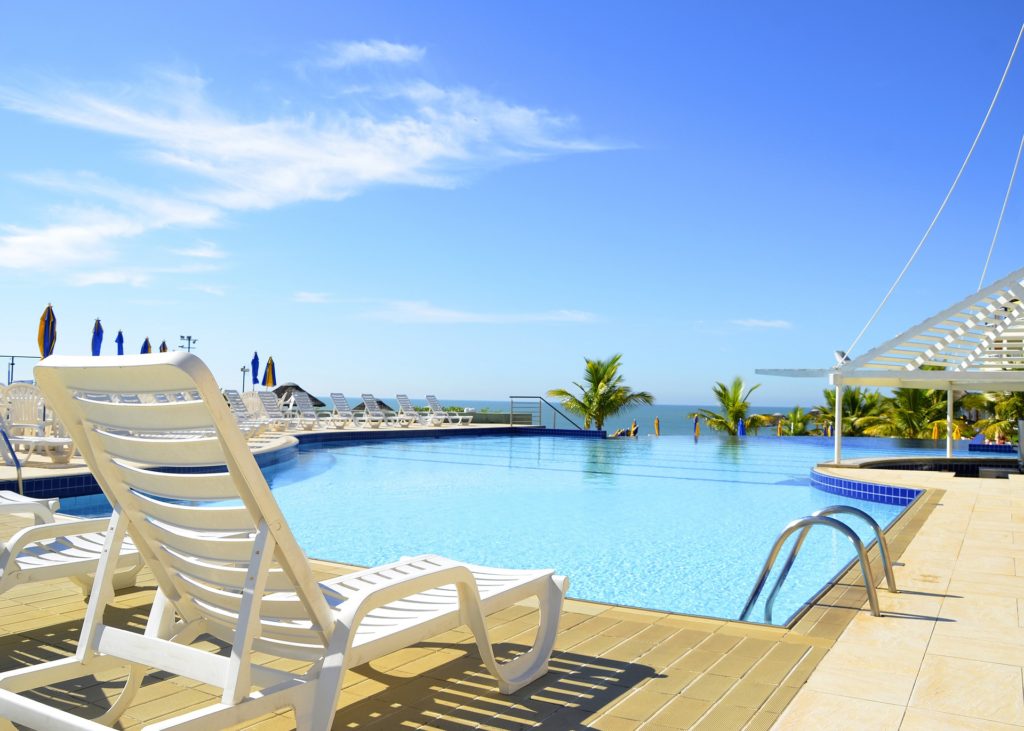 First of all… that's definitely not my favorite experience, but I decided to mention it anyway. Why? Many resorts offer tickets to a pirate ship. Sounds absolutely fun, right? It does until you come aboard and find out that "accessible" ship is by no means wheelchair friendly. The construction of the ship was quite impressive and the ship itself was enormous, but it was the scariest moment of my stay in Tunisia. Maybe that was the idea – feel the fear on the pirate ship. Anyway, that was definitely something I would not recommend! Every part of the ship seemed to be hostile to my wheelchair and navigating on the ship was just difficult. I felt threatened, so when I finally came back to the shore… I felt relieved. Fear can feel amazing when your adrenaline level go up and that's why I love extreme sports, but it wasn't the kind of experience I wish to have again.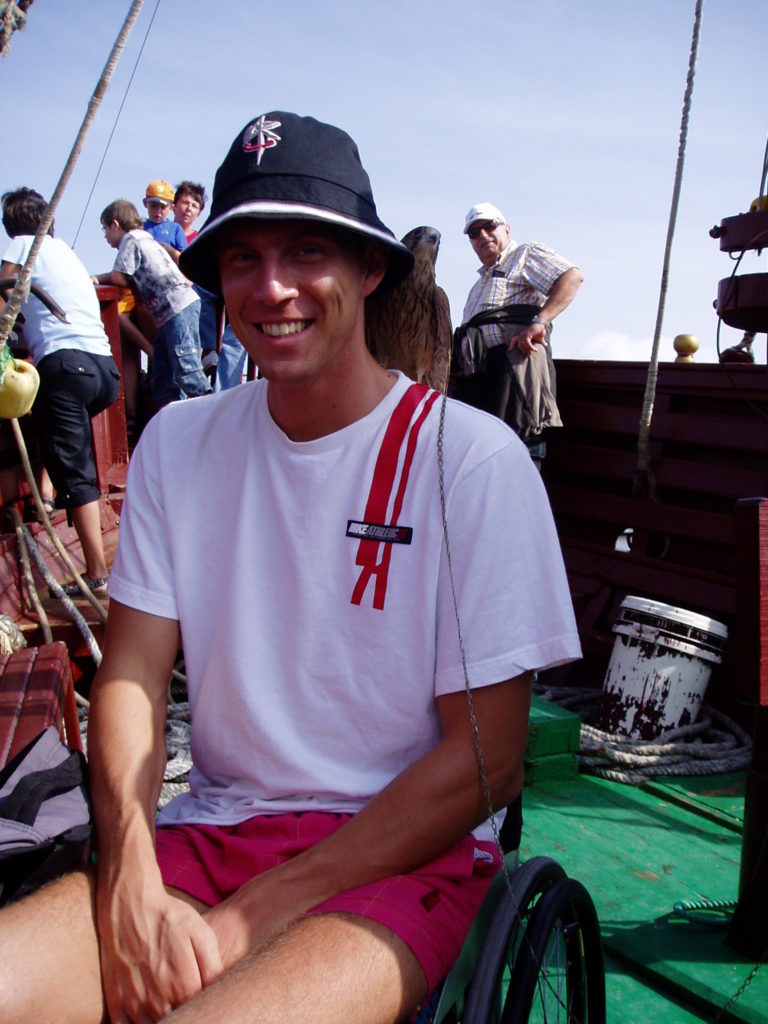 Accessibility in Tunisia
Hotels
Hotels, even resorts, were not very accessible back in 2005 for wheelchair or electric wheelchair users. I hope this has changed since then. Generally, the state of elevators was not perfect, and thresholds were more present than they should be in hotels, which claim to be accessible.  I survived, but the list of improvements to make is very, very long.
Attractions
Since I chose to stay at the resort, I can't say much about Tunisia's attractions. One attraction I visited – the pirate ship – was anything but accessible. I am glad I made it out alive because that ship was definitely not catered to wheelchair users' needs. I think that having my Blumil back then would have made things much different!
Shops and restaurants
Stairs are everywhere and ramps are nowhere to be found. Some restaurants can be accessed without any problems, but they're the exception to the rule. So even for the users of power chairs – it may be bit tricky!
Pavements
Since I stayed at the resort, I can't say much about Tunisian pavements. Pavements resorts were not terrible, but also not amazing. Average is the best word to describe them,
All in all, Tunisia didn't blow me away. The beaches were absolutely beautiful, but it was not enough to make me fall in love with the country. I visited Egypt before and compared to Tunisia, I liked it more. Tunisian weather was just colder and the country's inaccessibility was somehow more evident. Still, I managed to charge my batteries and that's exactly what I want. Living the resort life in Tunisia is not my cup of tea, but I haven't crossed Tunisia out of my travel list yet. After all, resorts can't stand for countries and I am sure Tunisia has many flavors I am yet to discover.
To read more travel stories follow Blumil on Facebook and Instagram!