Adventure of a lifetime and South Africa go together very well, just like peas and carrots, or me and my Blumil elctric wheelchair :). The story of my South African escapade told in part I   has barely covered half of what I would like to tell you about this wonderful country. Cape Town, as breathtaking and fascinating as it is, is just a part of the beautiful mosaic of RSA. Garden Route, filled with many wonders in just under 300 thousand kilometers, is the focus of part II. You must know that my trip was divided into two parts: one week of intense road exploration and one week of relaxing in Cape Town. This post's covering the road trip, and what a road trip it was!  Below you can find out all about South Africa's must-dos, must-sees, and accessibility!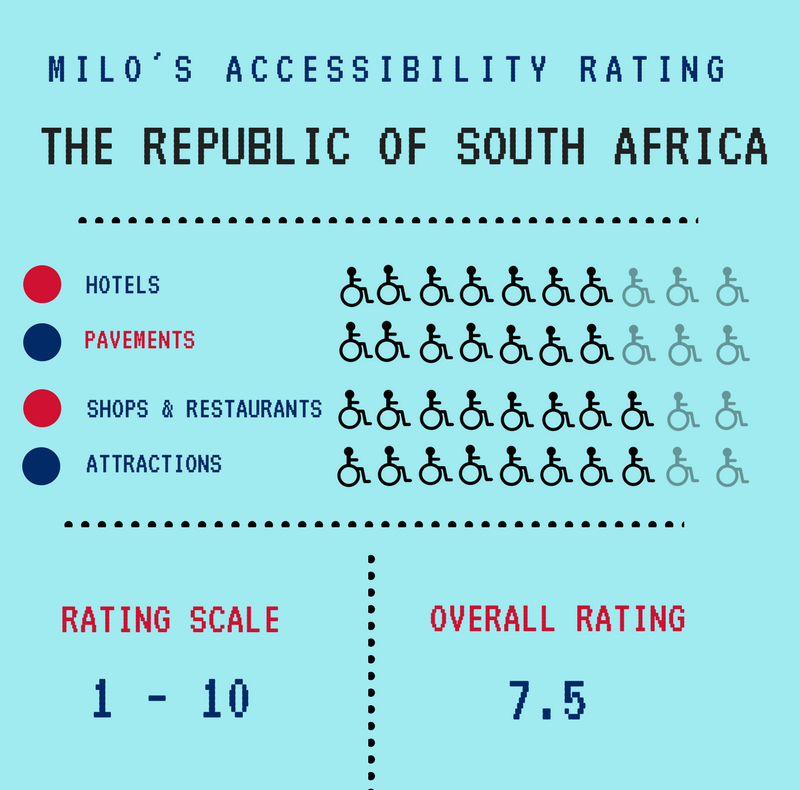 B & B for manual and electric wheelchair users
Since choosing one's accommodation is an important decision, we were careful going through possible choices. Eventually, we decided for Bed & Breakfast type of places and that was a great choice! B&Bs in South Africa often belong to expats, who left their countries upon retirement to enjoy peace in the South African countryside. They were, mostly, very friendly people and they would often recommend us B&Bs of their friends to book along the way.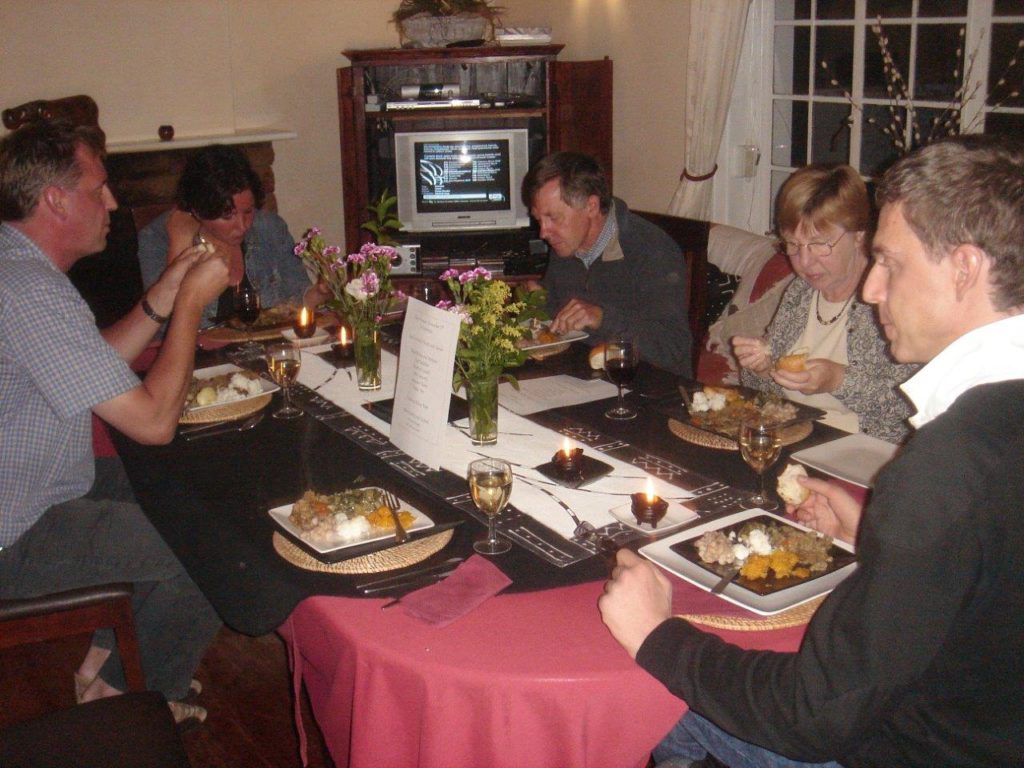 As a result, we would always have a great place to stay in. Once we chose a B&B at random, and it was anything but accessible. Hence, we learned our lesson well and listened to our hosts, always booking a place in advance to avoid unpleasant surprises. In conclusion: I would definitely recommend you B&S if you're going to South Africa, but make sure to check with your hosts if it's manual or electric wheelchair accessible. They are, in general, absolutely lovely places.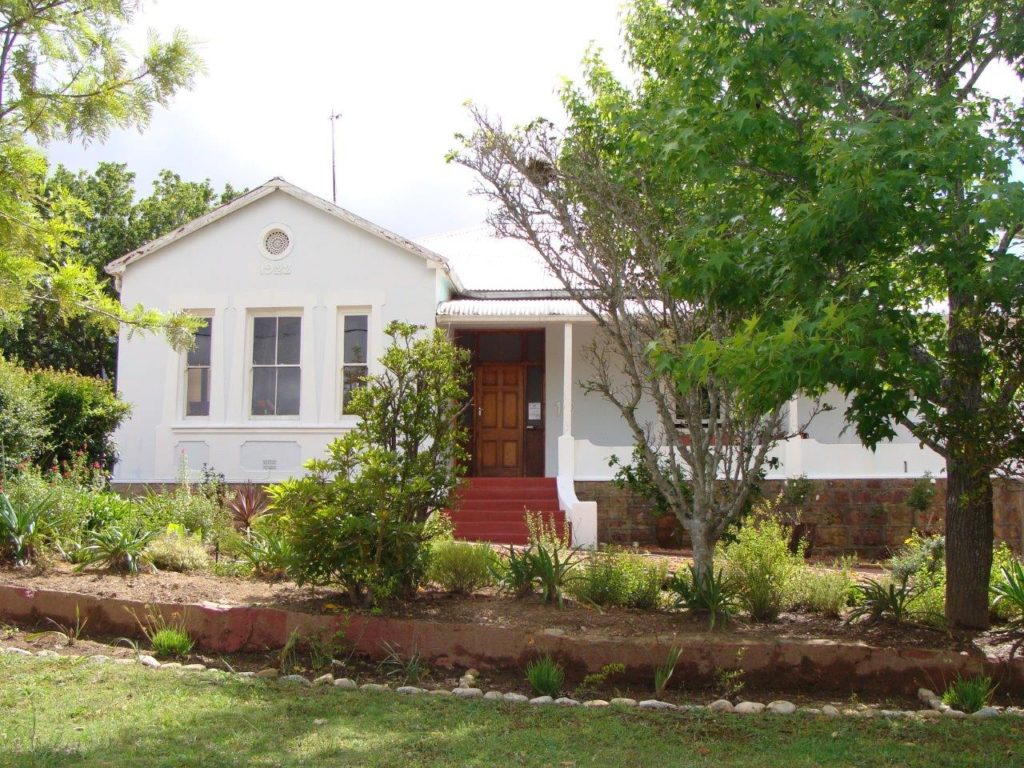 Garden Route
Garden Route is certainly widely popular in South Africa and there's a good reason behind it. It starts in the Western Cape – Mossel Bay to be exact. Where does it end? 300 kilometers further to the Eastern Cape – in Storms River. 300 may not look like an enormous number, but the abundance of wonders along the way is outstanding. Blue lagoons, beautiful lakes, sandy beaches, mountains, and hills – you name it, it's all there!  Sometimes South Africa truly feels like many places in one.
Must-see in South Africa
The southernmost town in Africa – that's L'Agulhas!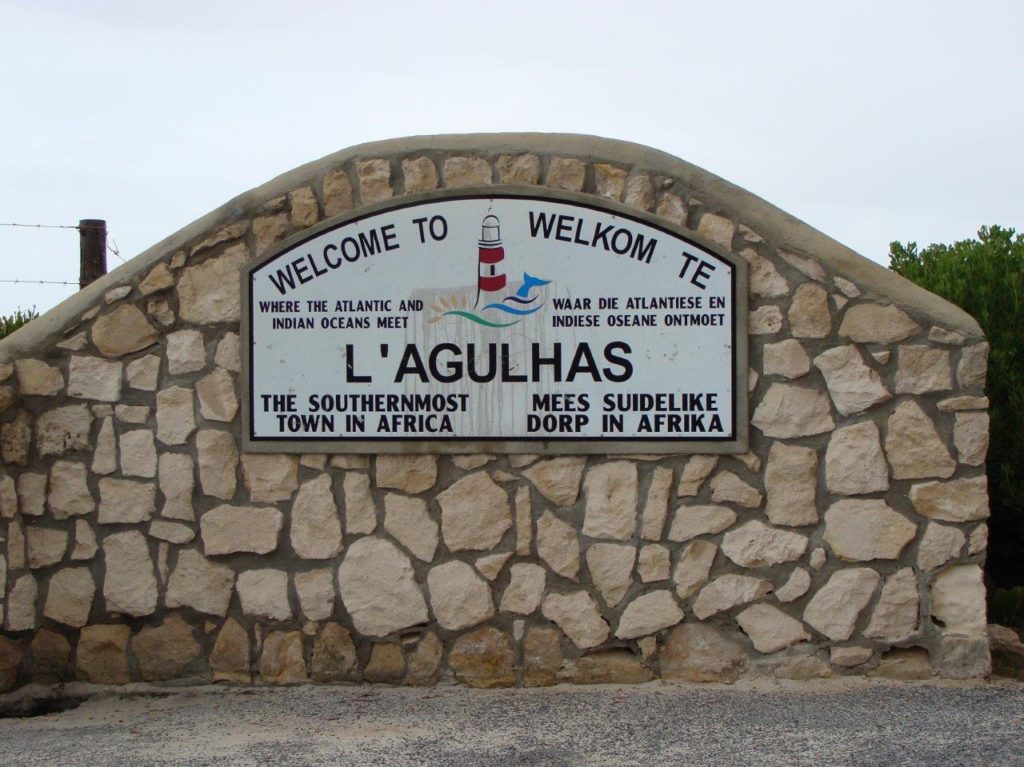 It's the place where the Atlantic and Indian Oceans meet and it's absolutely gorgeous. Quite rocky, it makes a wonderful view. Definitely, something to add to a to-visit list!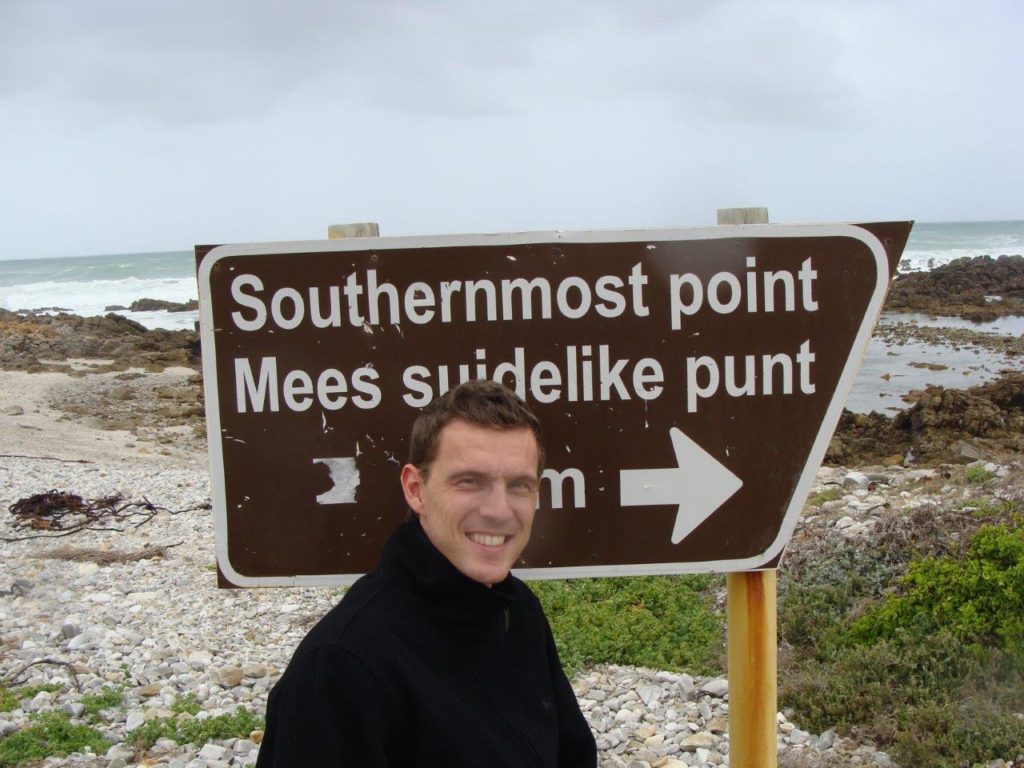 One thing worth mentioning: Turtles are faster than one would expect! One of them decided to attack me and I was trying to back down safely but he had a lot of fight will in him! Maybe on my Blumil electric wheelchair I would have won! Eventually, my friends rescued me. Friendly note: beware of turtles!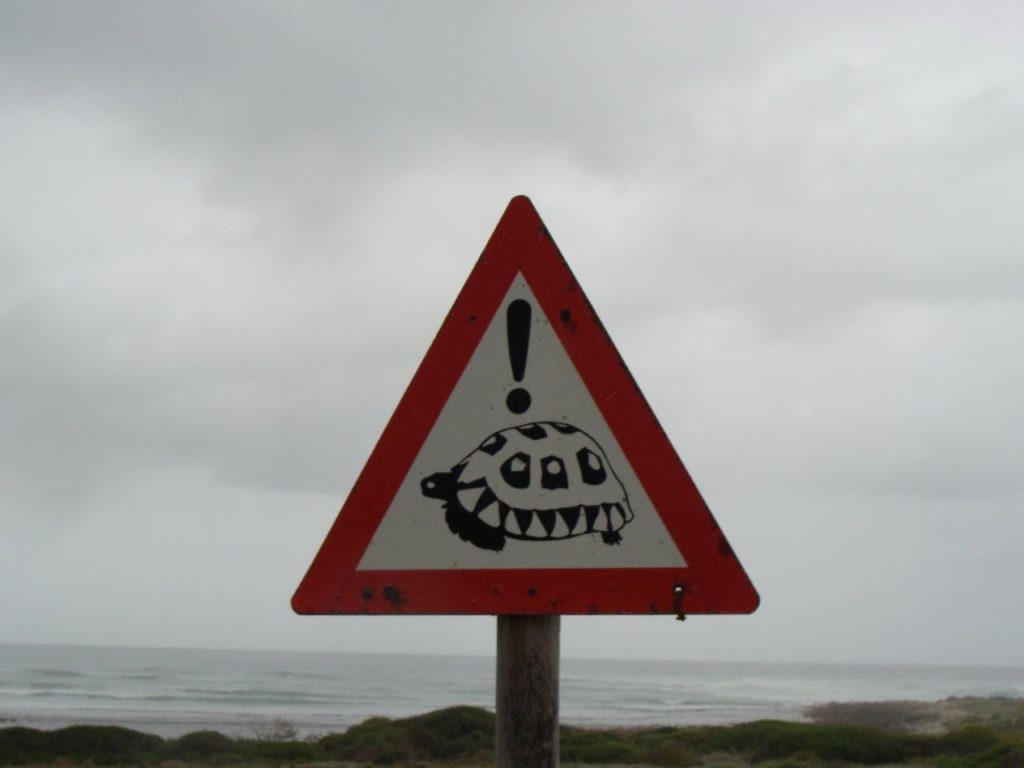 Safari might have been artificially created, but it still feels like an animal kingdom.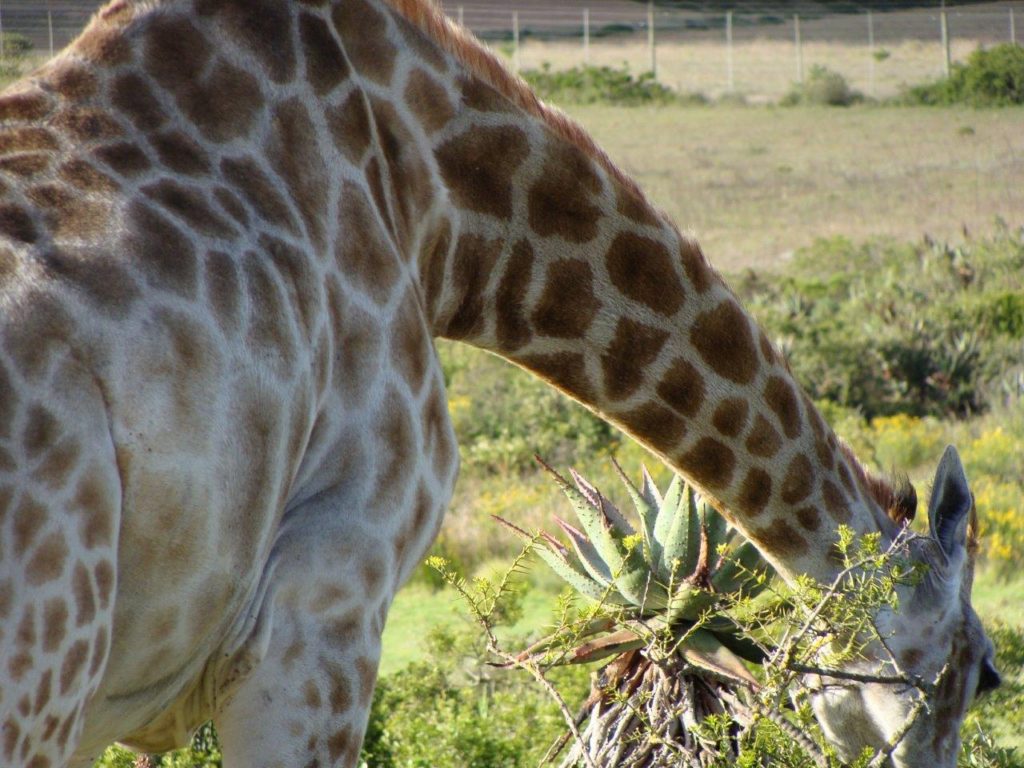 Once you enter it, you know the ground belongs to majestic creatures you have the honor to observe.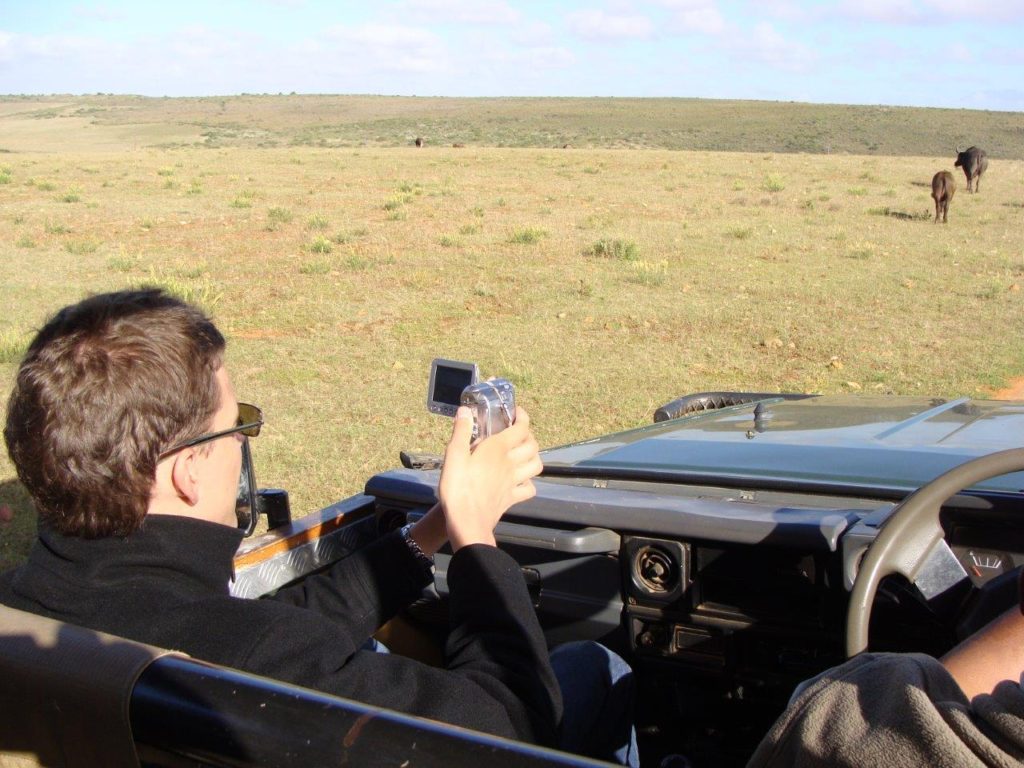 Exploring Safari I was struck by the beauty of everything I had in front of my eyes. Once again nature proved to be the best artist out of all.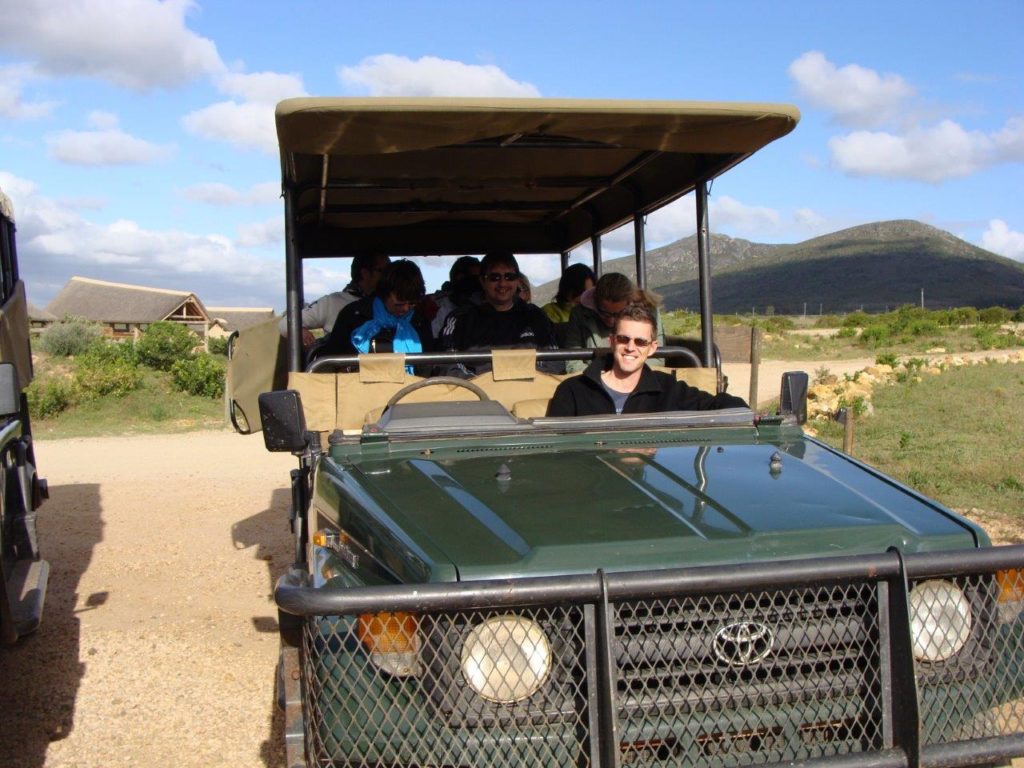 If you love adventures, Wildthing Adventures is a perfect place for you! That's where I tried bungee jumping for the first time!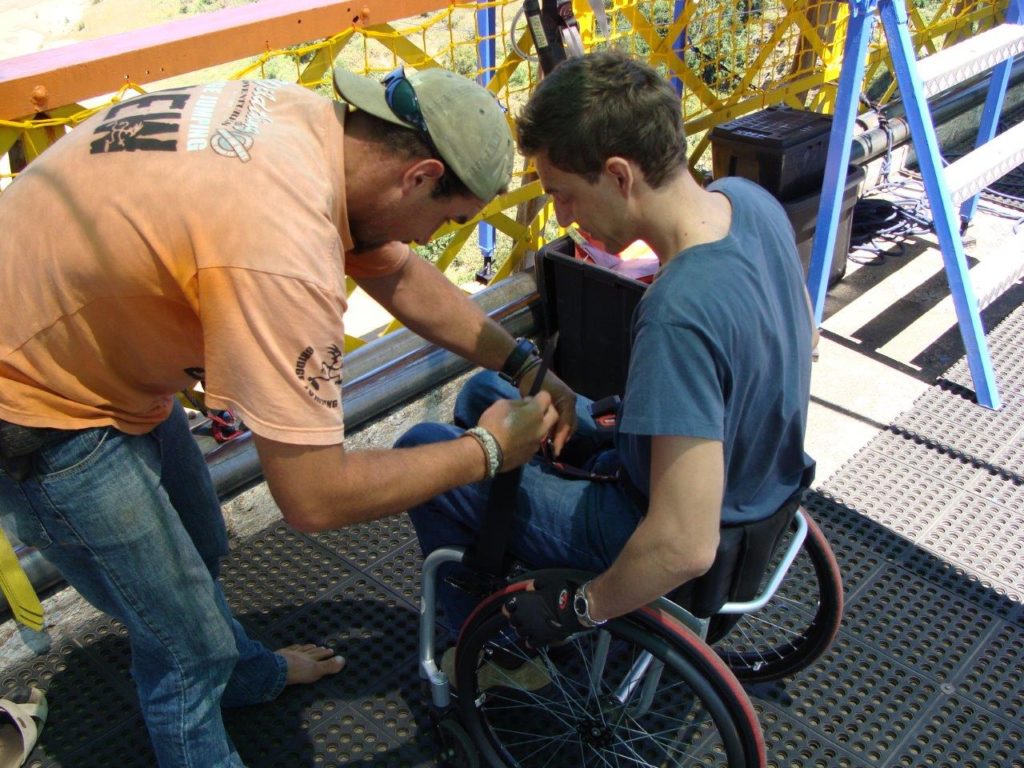 The Outeniqua Mountains are the mountains range, which is part of Garden Route. Often misty, the mountains make a wonderful view to look at.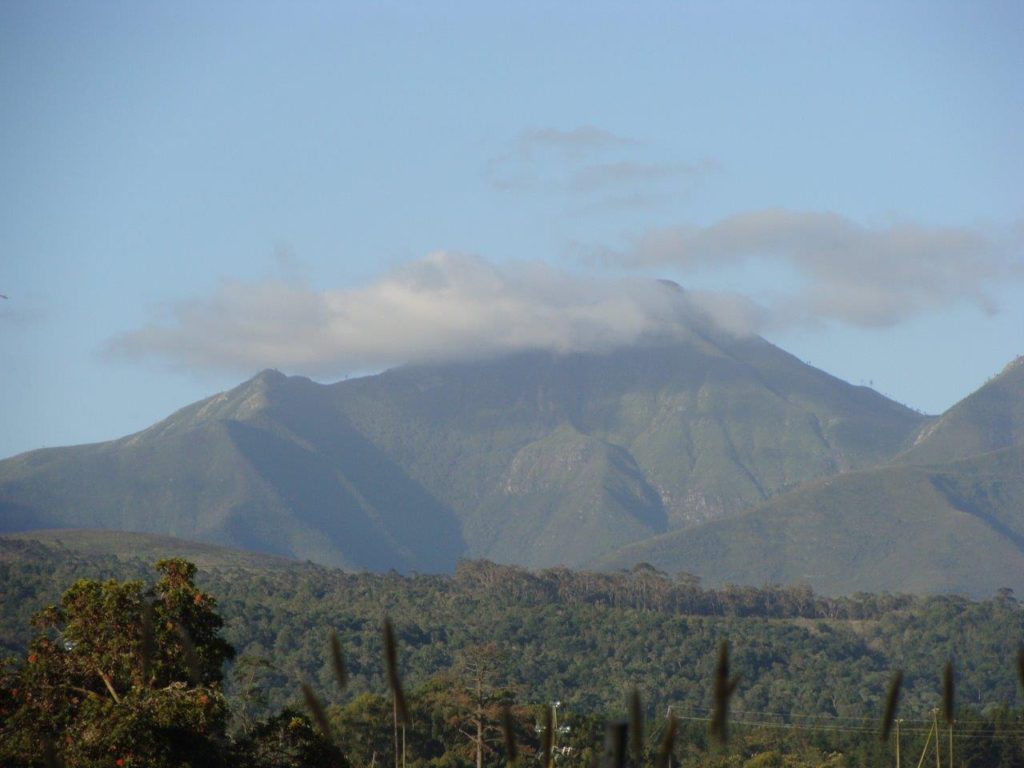 Here it comes… the only place on this list I wouldn't recommend. I put it on the list as it's popular and I felt a need to share my experience. Straight to the point: it's not accessible. Not at all. I was promised it would be easy for me to navigate there, with an electric wheelchair or not, and it was just mission impossible. All in all, I may not be the biggest monkey fan anyway!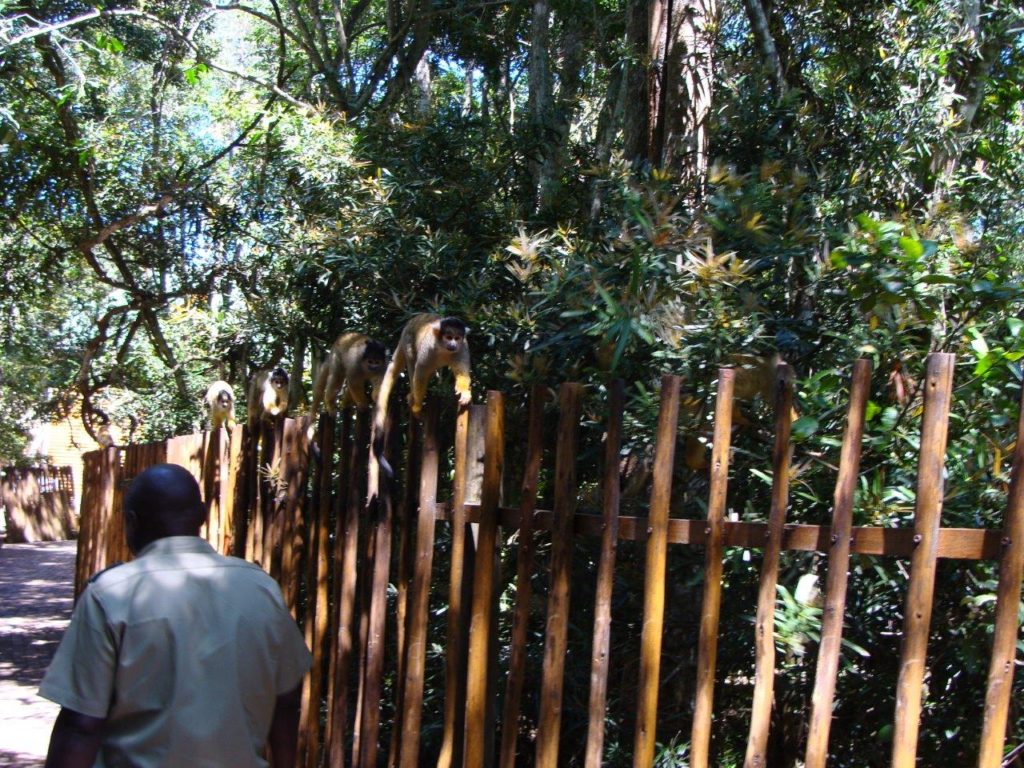 The world's highest bungy jumping point! I was thinking of jumping but eventually, I didn't do it. How much I regret it now! As they say: fear is temporary, regret's eternal. At least I have one more reason to visit this spectacular country once again!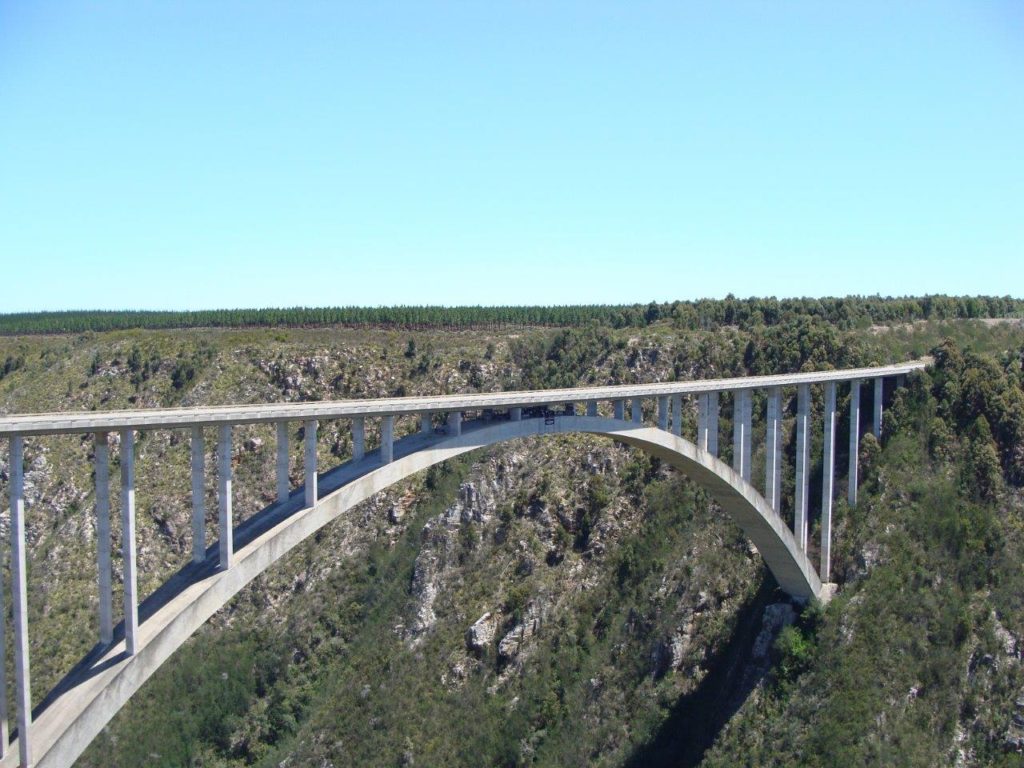 Accessibility in South Africa
Hotels
We were mostly staying in the B&B type of places so their accessibility would vary. Generally, the situation was above average and it was not mission impossible to navigate. With an electric wheelchair, it is definitely easier, but a manual wheelchair could probably manage too – not with ease, though.
Attractions
Most of the attractions could be accessed easily. Not all of them – some were definitely not accessible, but generally, I didn't have many problems exploring the country. Aside from Monkey land – this was one of the least accessible places I stumbled upon in South Africa. Again – with Blumil electric wheelchair it would have been much easier. The electric wheelchair was made for accessible traveling!
Pavements
Some pavements were quite bumpy and I had to be extremely cautious, but generally, the situation was good.
Shops and Restaurants 
I could access most of the restaurants with ease. Thresholds were not high and if they were, ramps would be there most of the times. All in all: shops and restaurants were quite wheelchair friendly.
All in all: South Africa is one of the best travel destination in the world. It offers the best out fo everything: beautiful views, friendly people, breathtaking nature, tasty wine and lots of adventurous activities. I fell in love with South Africa at first sight, and I hope to visit it again soon. There are places which remain tattooed in your heart no matter how many years pass, and South Africa's one of them. Definitely a must-visit – no matter whether you prefer the sea to mountains… you will always find what you are looking for in RSA!
To read more Blumil stories follow Blumil on Facebook and Instagram!