I've never been the one to shy away from the traveling challenges, but my wheelchairs used to be more likely to withdraw from the traveling game. On hills of Lisbon, between beautiful buildings of Budapest and lovely streets of Prague, there were moments when my wheelchair simply needed to live up to the challenge of a very difficult terrain.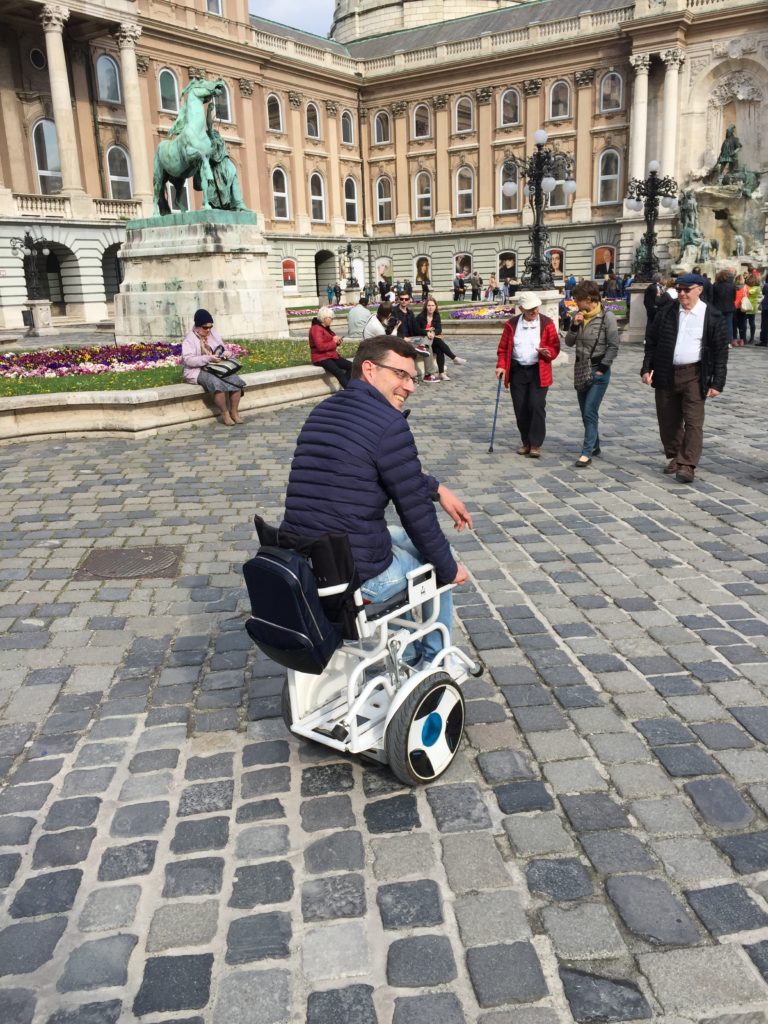 Before Blumil electric wheelchair… it never did. I would wander around beautiful city centers and wonder whether the pebblestone could defeat my wheelchair. The charm of traveling would naturally fade a little bit, and I would go home slightly disappointed.  Everything has changed when Blumil's entered the game. Lisbon, which I couldn't explore in the past, stole my heart because I could actually soak up the atmosphere of the city instead of watching out for treacherous pavements. What are other places, which are difficult to navigate in a regular wheelchair, but definitely manageable on Blumil electric wheelchair? More about it below!
5 most difficult cities to navigate I've visited
Located on a hill, Lisbon's definitely one of the most challenging places to navigate. Bumps are everpresent reality and it's difficult to blame it on anybody. Why? The natural landform of Lisbon doesn't support accessibility. The city is hilly and therefore it will never be completely accessible. With Blumil electric wheelchair, however, I could roam around the city freely. I would stroll around Terreiro do Poco, one of the biggest squares in Europe, and see the entire city from a lovely, hilly neighborhood of Alfama.  I visited Lisbon years ago (without my Blumil electric wheelchair!) but it took me one more visit to fall in love with its beautiful hills and lovely streets. It's easier to enjoy your stay when pavements don't seem to be your enemy number 1 anymore.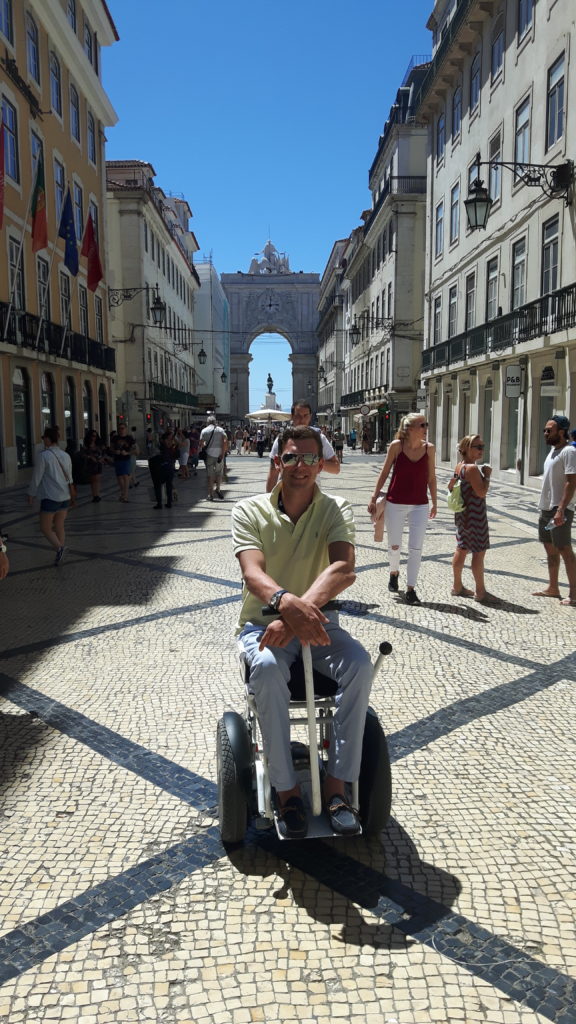 Budapest has been on the history pages for quite a long time. It dates back to the times of the Roman Empire and throughout years, it has been under various influences. Ottoman Empire, Austro-Hungarian Empire and communism all contributed to Budapest's unique flavor. Turkish baths attract thousands of visitors each year and beautiful architecture allures the visitors with a promise of a great time. I wish Budapest was as accessible as beautiful it is. Pavements are bumpy, shops and attractions can't be always entered in a wheelchair, and accessible hotels are very few and rather unheard of.  Even with my Blumil electric wheelchair, I needed to be careful when navigating the city. Without Blumil it would have been mission impossible!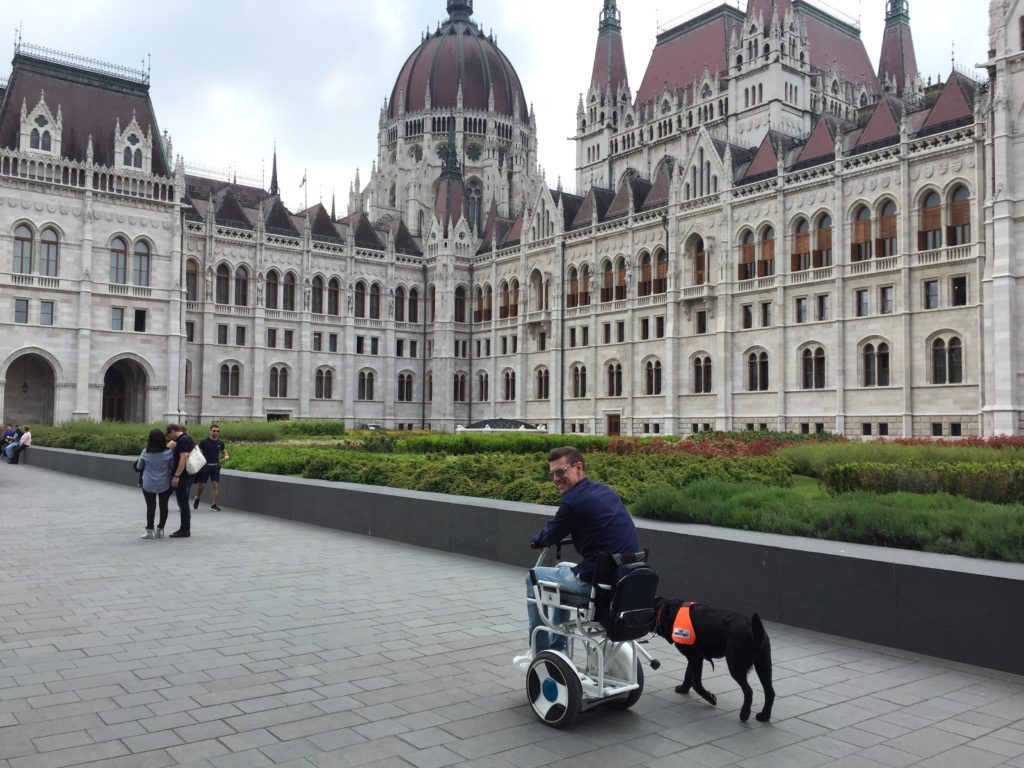 Prague was founded in the 9th century, and it's certainly one of the most historical cities of Europe. Filled with amazing architecture, Prague makes a wonderful weekend getaway. Sadly, mainly thanks to its historical charm, it is not the most wheelchair friendly place in Europe. Cobblestone is present everywhere, and it's definitely not the easiest to navigate. I visited Prague in 2006, years before Blumil was brought to life, so I suppose the entire experience could have been better had I had my  Blumil electric wheelchair with me. No bumps are scary when Blumil's involved.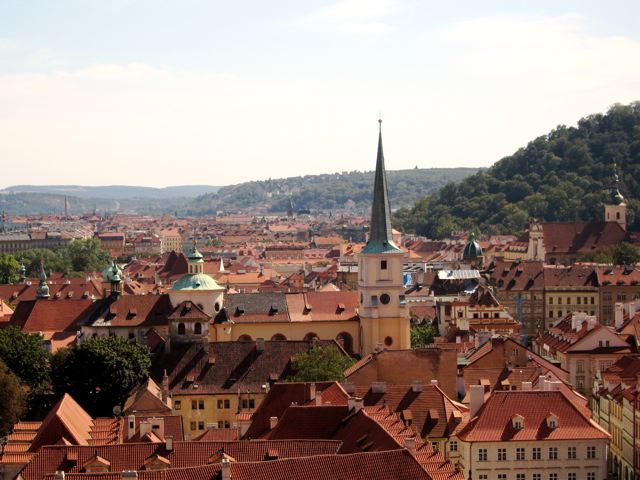 I visited Rio for Summer Paralympics in 2016 and I loved the city. It is absolutely wonderful: the beaches are among the most beautiful in the world and locals are incredibly friendly. I immediately fell under Rio's spell. If only it was more accessible! Pavements in Rio are like a work of art. They are made from a beautiful mosaic and come in various patterns. Sadly, they are the worst nightmare of any wheelchair user. Their surface is uneven, and even with Blumil electric wheelchair alongside, I couldn't explore everything Rio had to offer.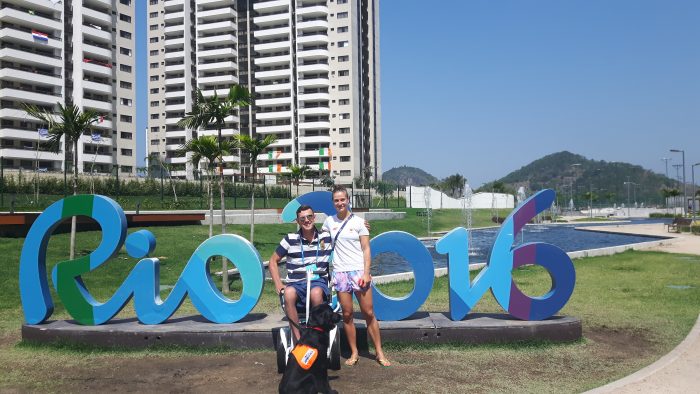 It may be one of the greatest financial centers of Europe, but Luxembourg can offer much more than that. It's full of small, lovely streets and great cafés wait for you in every corner. It has a quiet town vibe, but it buzzes with activity and life. Sadly, accessibility and Luxembourg don't go together very well. At least they didn't, when I visited it a few years ago.  Shops and restaurants hardly ever had ramps, and thresholds were simply too high for wheelchairs. Cobblestone pavements were present everywhere and navigating was just not easy. I certainly hope things have changed over the years!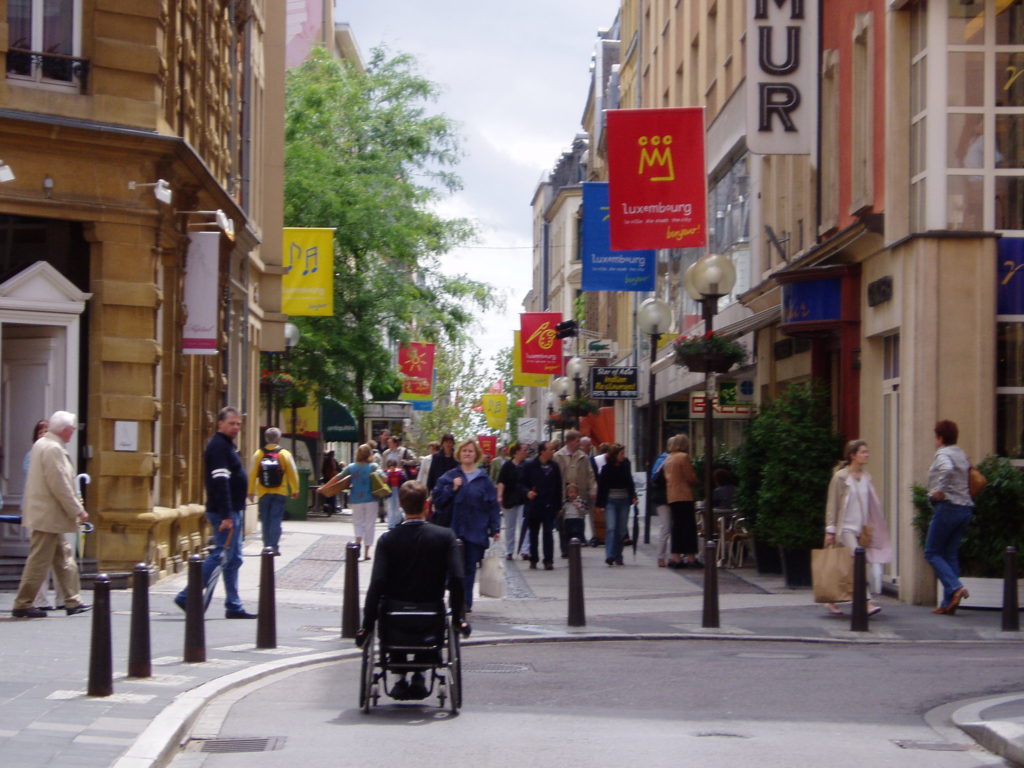 All in all, as they say: if there's a will, there's a way. You can travel anywhere you want, but if you have a great electric wheelchair like Blumil, it saves you a lot of stress and trouble. I rediscovered and fell in love with Lisbon when I could finally access everything it had to offer. After all, vacation and relaxation should go together. Vacation and frustration shouldn't. 
To read more travel stories follow Blumil on Facebook and Instagram!