On the road, everything feels different. The air tastes like freedom, each cloud is a passing companion and an uncomfortable plane seat is suddenly a gateway to new universes.  Traveling is a bug: once you catch it, it'll stay in your system forever. I'm simply hooked on traveling and exploring the world, so I am beyond excited to tell you about my new trip a little bit ahead of time… In 3 days I'll be sitting on the plane to Bangkok where my trip kicks off. From Bangkok, I'll head to Hong Kong and Singapore, come back to Bangkok, fly to Dubai and finally back home – to Warsaw. I have only two weeks for the entire expedition. Naturally,  I'm prepared for the intense sightseeing. I need to squeeze everything out of 336+ hours I'll spend in Asia! What's the plan? More it about below!

336 may look like a big number, but 336 hours for discovering Asia is definitely a limited time. I'm no stranger to wonders of Hong Kong, and I've already navigated between Bangkok's temples and skyscrapers, but Asia has more flavors than I could list and I'm excited to explore them all. My adventure will start at Warsaw's airport, where I'll get into an airplane taking me straight to Bangkok, Thailand.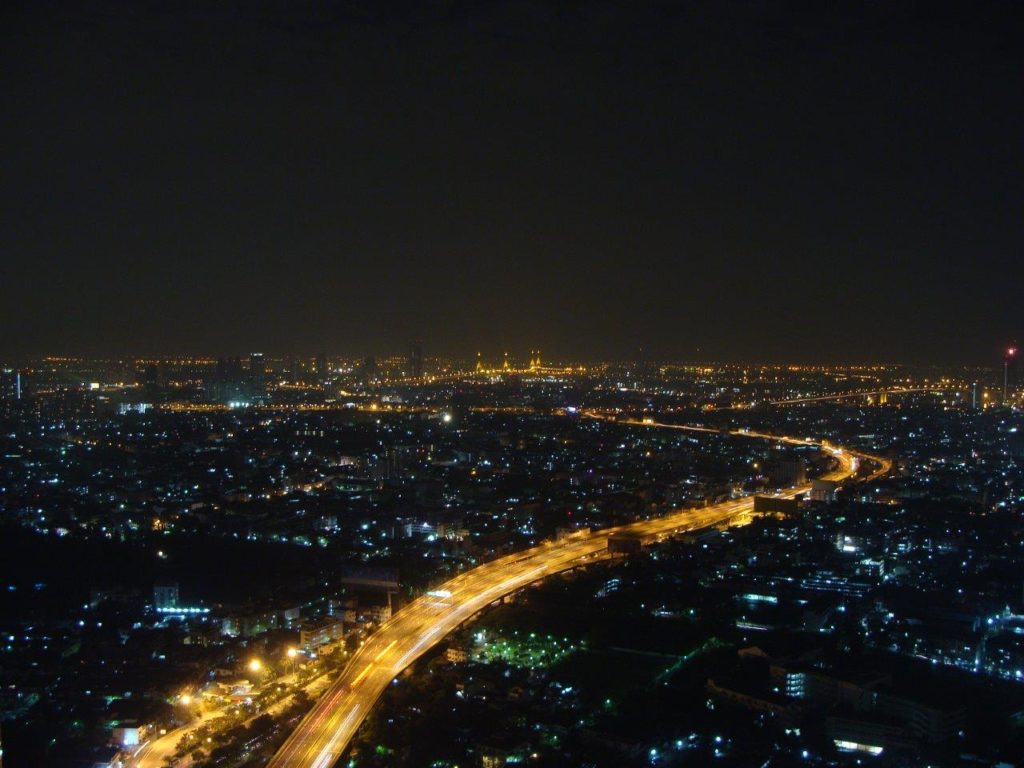 I can't wait to be back in Bangkok. It's modern, dynamic and vibrant with life, but it doesn't forget about traditions. Skyscrapers and temples next to each other? Welcome to Bangkok!  Here at night, roads change into rivers of light and the views are spectacular. Cities like Bangkok and Hong Kong definitely bloom when the sun goes down. Speaking of Hong Kong – that's where I'm heading once I have my taste of Bangkok.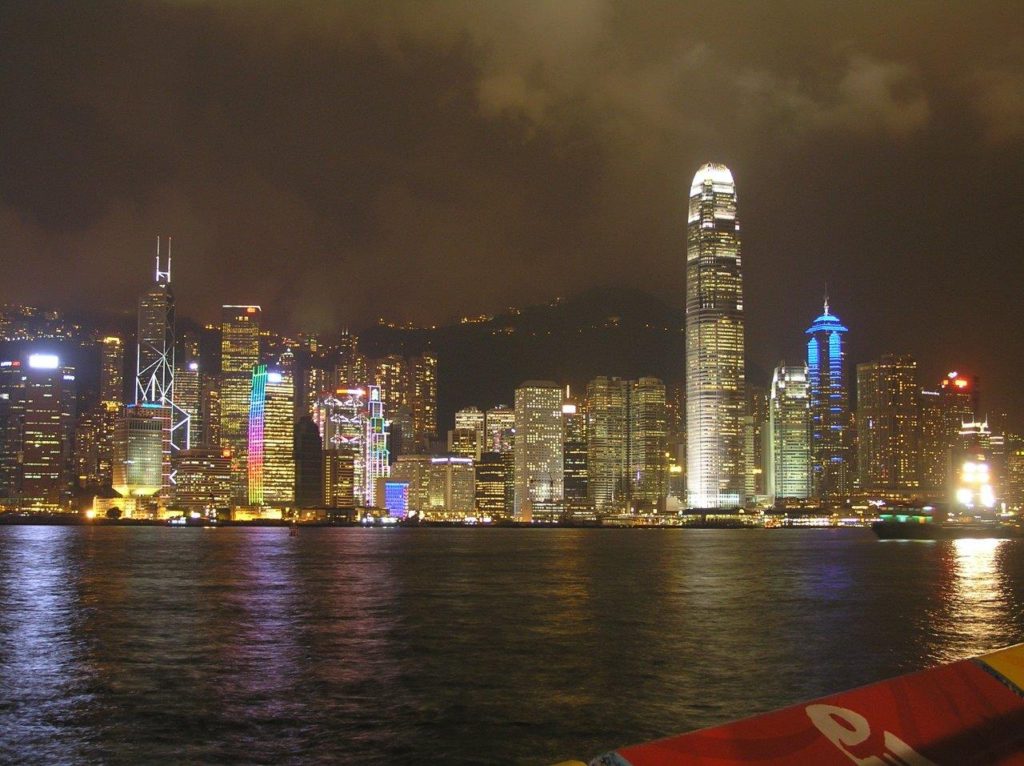 After Hong Kong becomes familiar again, I'll head to Singapore. It's known as the city of gardens and is one of the melting pots of Asia. I've heard a lot about Singapore and I am beyond excited to visit it myself. Sometimes people call it "Lion City" and it makes me wonder whether it's also the king of Asian cities. Since I haven't been there… only time will tell!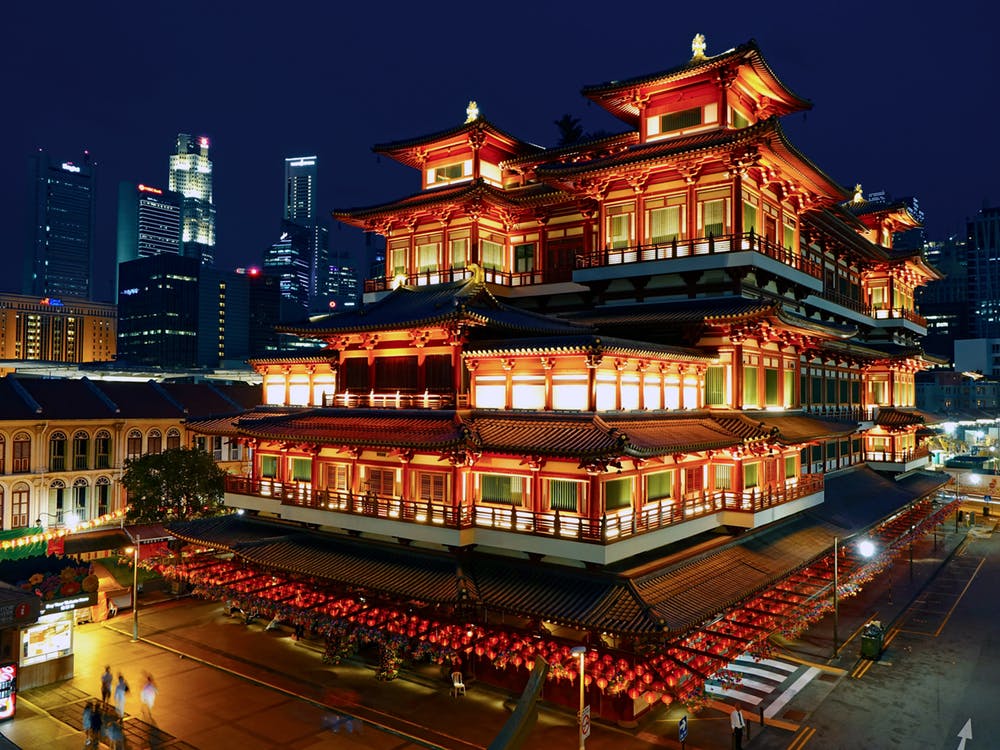 After visiting Singapore, I'll come back to Bangkok once again. My last stop will be Dubai. It's one of the hottest travel destinations right now and I would like to see what's behind all the travel hype. After all, Burj Khalifa is the tallest building in the world right now and I would like to see it with my own eyes.  Of course, long Arabian nights are enough of allure itself to bring me straight to Dubai. I  hope I won't be disappointed.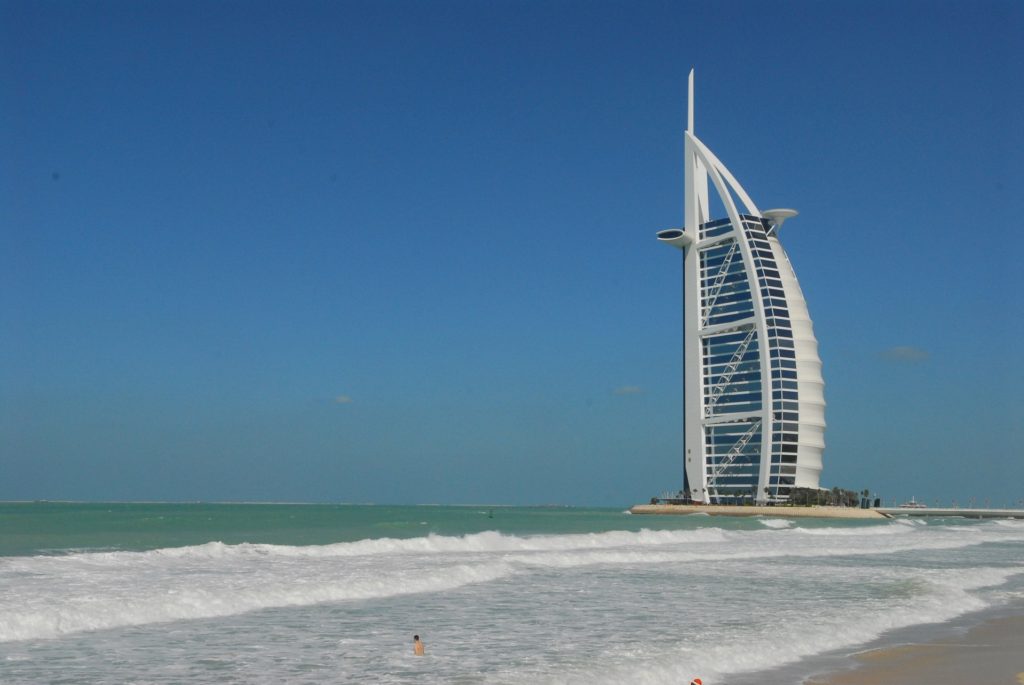 In general, my trip is going to look like this: Warsaw -> Bangkok -> Hong Kong  -> Singapore -> Bangkok -> Dubai -> Warsaw. 
Practical side of traveling 
Traveling is possibly one of the most amazing things on the Earth, but planning an accessible trip is not an easy task. It consumes a lot of time and effort, but stitch in time saves nine, so it's better to plan ahead. Normally it takes me about two weeks to plan the entire trip and check all my options. I like spontaneity, but having a plan A, B and C won't hurt. If you want to travel in a wallet-friendly manner (meaning your wallet doesn't become too thin when all's set and done!), planning is the key. It definitely saves problems, money and time.
Transport in the Asian style
I am definitely a fan of the transport in Asian style. There are numerous low fare airlines in Asia and they are a tourist's dream come true. Most of them are local and can take us to amazing islands for several euros. One of such airlines is called JetStar, but there are more airlines like this in Asia. When booking a flight, it's worth to look at the time of our arrival and departure. I know everybody has different preferences, but personally, I try to avoid late night flights. They leave me tired for the day, and definitely not ready to squeeze everything out of my trip.
Hotels
Hotels can make or break our vacation, and I believe it's very important to choose the right hotel. Again, the price is important but the lower price can come with a certain level of inconvenience. Generally, the further away from the center, the lower the price. Nevertheless, sometimes not all that glitters is gold. For example, our hotel may be located 40 kilometers outside of the city, but transport costs are high and eventually, we spend pay more than we would in the center.  It's good to take everything into consideration when we choose a perfect hotel. Accessibility's also very important, and if anything is unclear, it's good to ask. On my Blumil electric wheelchair, I can handle less-than-wheelchair-friendly-spaces but good elevators and accessible rooms are must-have for my hotels. For booking hotels, I often use Booking.com and I can recommend it. It's simple but works perfectly well.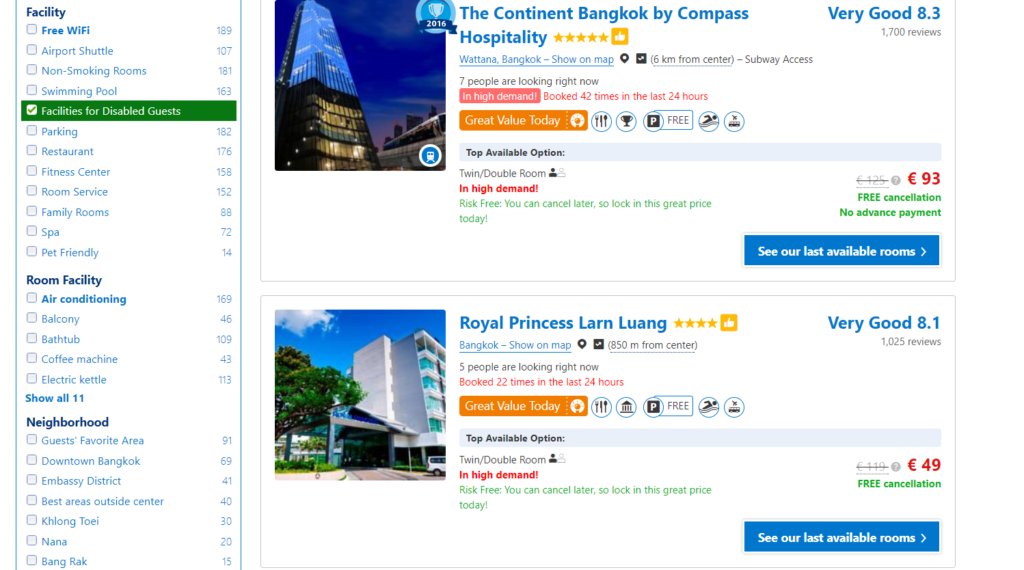 When visiting places like Hong Kong, I would advise checking the size of your room. Rooms tend to be very small there, and it's better to be prepared for it.
Make a plan
Creating a travel plan gives us some direction. Spontaneity's great, but with a solid base of traveling knowledge, we can squeeze the most out of our trip. Asia offers so much it's impossible to try everything, but with enough preparation, we can see and do a lot. A little bit of research before the trip can really make a great difference!
Being on the road again feels exciting and fills me with new energy. I am excited to embark on my Asian adventure, and I'll try to update you as I go via Facebook and Instagram. My travel logs may not be frequent since the trip's going to be intense and packed with different activities, but I will definitely tell you everything I've discovered there when I am back! After all, traveling is like listening to the soundtrack of the world, and sharing it gives it even more magic. Moving on to the next track… 
To read more travel stories follow Blumil on Facebook and Instagram!