In the city of gold, everything sparkles. Hot sun greets everybody, who comes to visit the city and experience the miracle himself. Only 30 years ago nobody would have thought that Dubai – how we call it today – would become such a powerful city. Yet, after many years, here we are in the middle of a desert, in one of the world's hottest travel destinations. Since Dubai stands for luxury and glory, it attracts many tourists from all around the world. As I have heard a lot about the city, I knew I would have to get a taste of it myself. While I prefer greenness of nature to city adventures, I am yet to refuse a promise of great travel fun. Hence, one thing was sure: my travel plan definitely would definitely include Dubai! After exploring Hong Kong, Bangkok, and Singapore  I headed to Dubai. What did I find there? More about it below!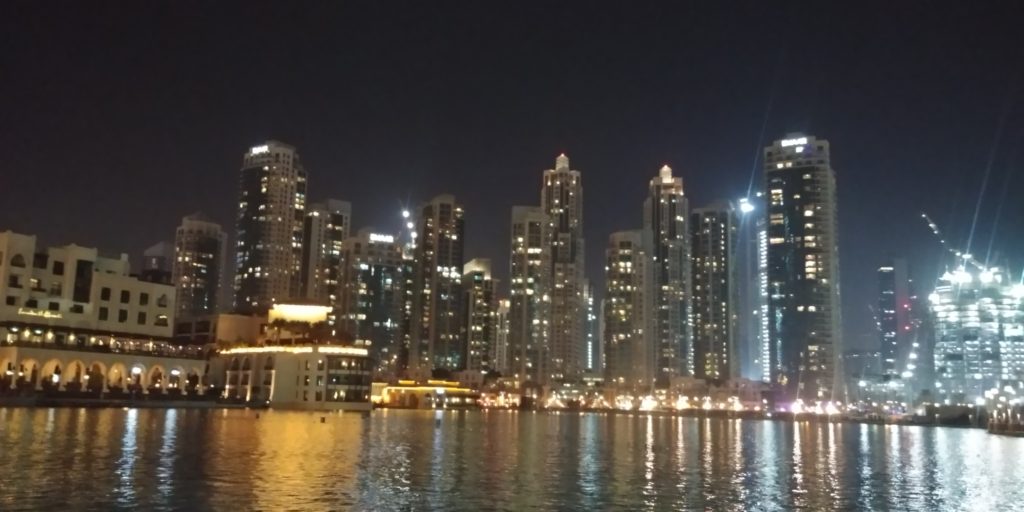 The city of the future
Dubai races towards the future with the speed of  light. Most of the new, glorious skyscrapers were built using latest technologies, and they're extremely modern. Since modernity's a key in Dubai, the city is accessible to everybody. The limitations are in the past, and Dubai cherishes the future. I could go anywhere I wanted, and since I only had my manual wheelchair, it's even more impressive. On an electric wheelchair, most of the cities are navigable but on a manual wheelchair? Impossible. Not in Dubai – it's perfectly accessible. Accessibility is one of the city's strongest points.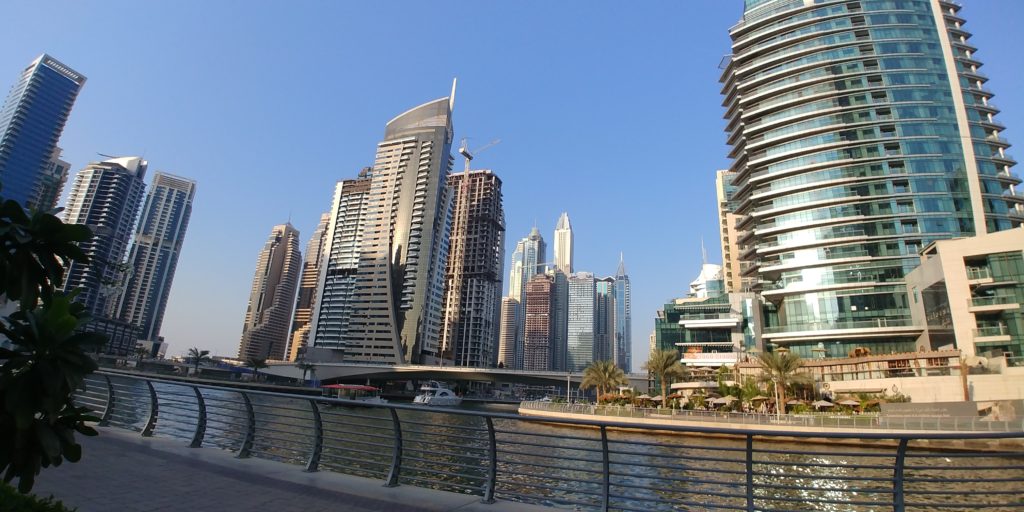 The flower of the desert
The city lies directly within the Arabian Desert, so ruling colors of the city come in different shades of gold, yellow, orange and red. Lush green is not typical, and since I adore parks and forests, I couldn't really get into the scenery in front of me. It was beautiful in its own way, but nothing like vibrant Singaporean parks I fell in love with. There were two images of the city that would constantly come up to my mind: the desert city and the city of skyscrapers. No wonders of nature to be found. That's why I loved Singapore more. Urban Dubai, however, is quite charming and I would love to introduce it to you below!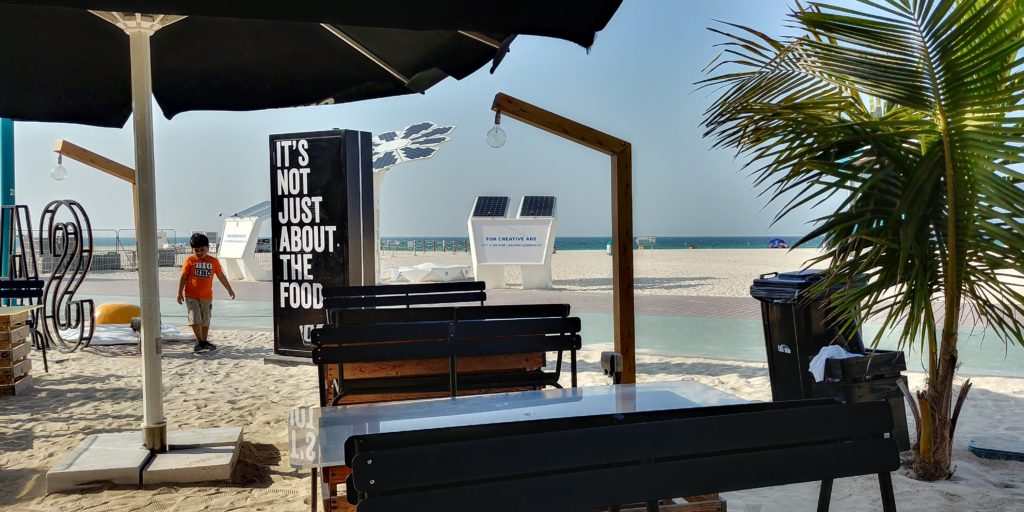 Things I've seen in Dubai
The highest building in the world – Burj Khalifa
With its 829.9 metres, Burj Khalifa has been the tallest structure in the world since 2008. The city is proud of the title, especially considering that the building is home to Burj Al Arab – the most luxurious hotel in the world. Luxury and Dubai really seem to be synonymous.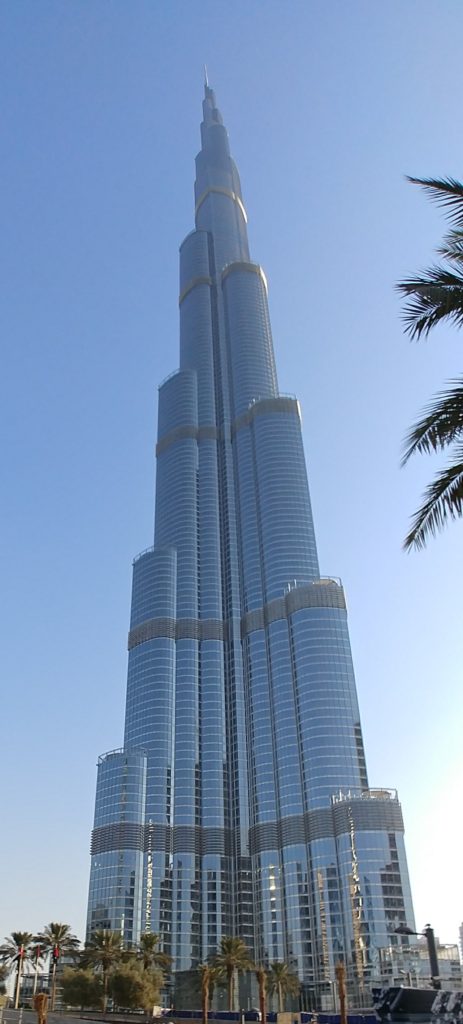 The lost chambers Aquarium in Hotel Atlantis
Hotel Atlantis lies on an artificial island, one of many in Dubai. If you book a room there, your morning window view is likely to be absolutely amazing – the  Arabian Sea itself. I, however, went there for a different reason. I wanted to see the aquarium. It was nice, but hardly the best I've ever seen.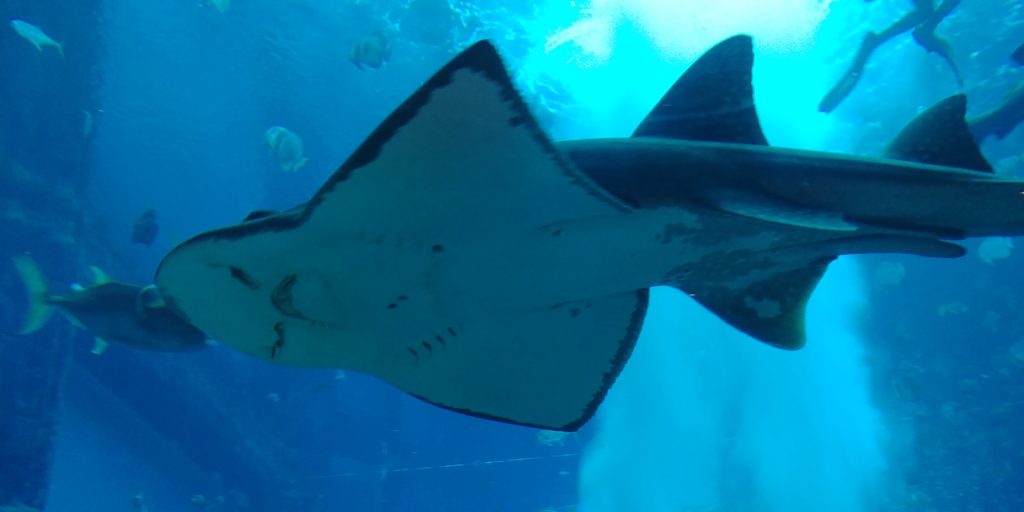 Enormous, luxurious shopping malls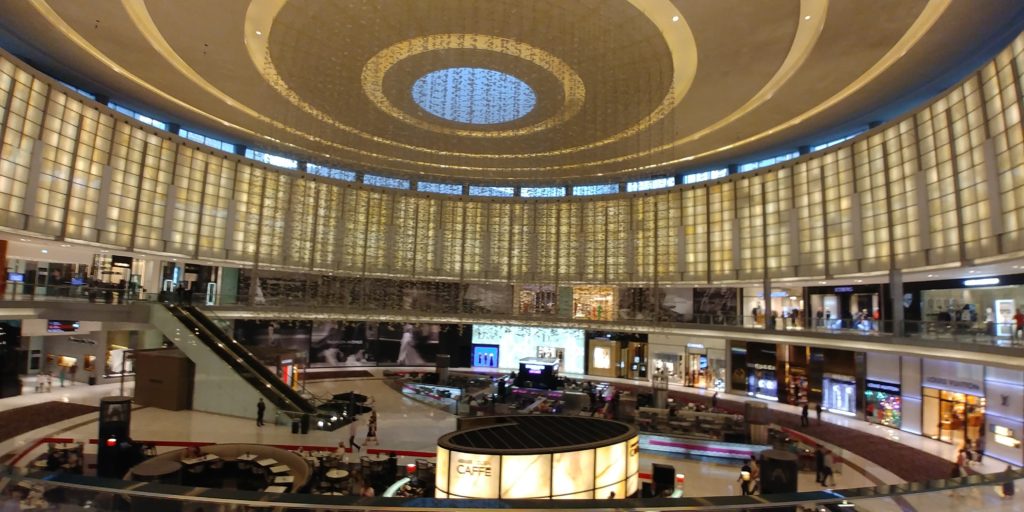 Shopping malls in Dubai are possibly the next level of shopping malls in general. They are filled with hundreds of shops and restaurants. Sometimes long shopping malls' lanes resemble streets. There is hardly any exaggeration in that statement: they are enormous and very fitting for the city of gold.
Things to try out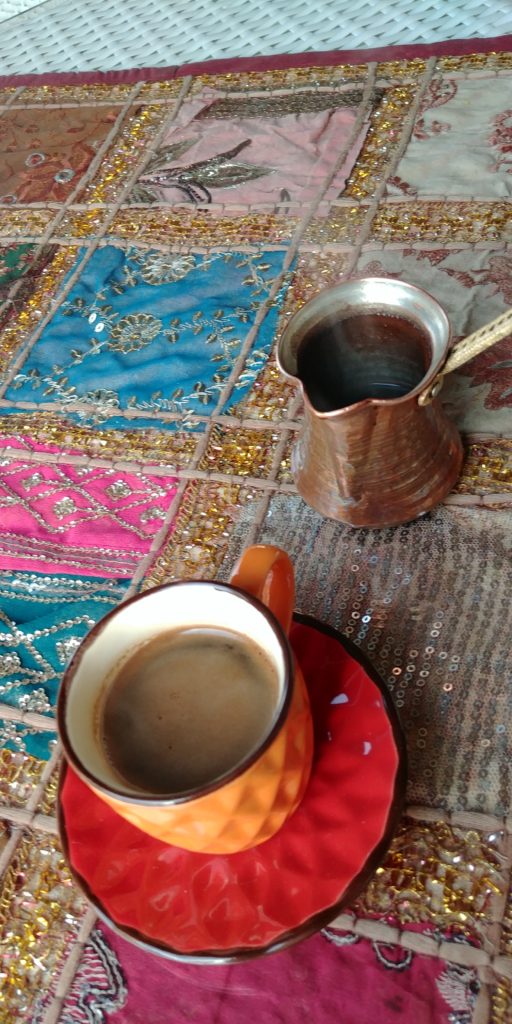 I like to explore the local cuisine when I travel. It helps me get a taste of the country and can be quite a great culinary experience. Cardamon tea is a famous bevarage in Dubai. Worth trying!
Travel advice
1. Stay close to the underground's stations
The city transport in Dubai is wonderful. You can get anywhere you want in a rather fast and efficient way. The city's enormous, though, so moving from one place to another may take some time.  Choosing an accommodation close to the underground station may save you a lot of time.
2. Plan your budget wisely
There's no surprise – Dubai is terribly expensive. It is the city of luxury and gold, and it is simply not very wallet-friendly. If you want to explore the city, and not spend a fortune… planning's crucial. You might stumble upon a great deal ahead of time, so start your preparations for the trip early.
All in all, Dubai is the city of gold and luxury and it can take your breath away. It races towards the future and opens its gates for everybody. Still, to glittering gold, I prefer quiet green parks, so Dubai is not exactly my idea of a paradise. You may discover your own heaven there, though, if you give it a try. Dubai is certainly an oasis to many. After all, it is the flower of a desert.
To read more travel stories follow Blumil on Facebook and Instagram!