What a busy week we had! We have met so many great people, many of which simply fell in love with our segway wheelchair Blumil! But ok, let's start from the beginning…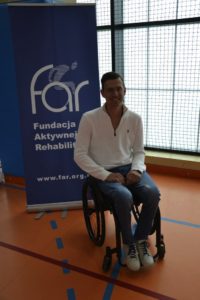 Last Sunday we went to Rehabilitation Equipment Fair in Szczecin. The whole event was organized by FAR – Active Rehabilitation Foundation to help the disabled people find more suitable equipment matching their needs. Another goal is to teach them a few things. But what's most important is just to be together in an atmosphere of friendship and understanding.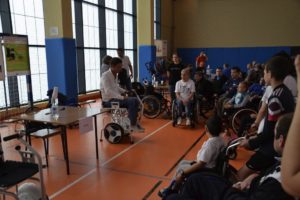 Honestly the reality exceeded our expectations – people were amazing, everyone was friendly and showed a great interest in our power chair. So many participants wanted to try the Blumil out – the youngest person was 5, the oldest about 70. What is great about the Blumil is that it's the best choice for almost anyone who is able to keep the proper posture in order to move around on that Personal Transporter based wheelchair.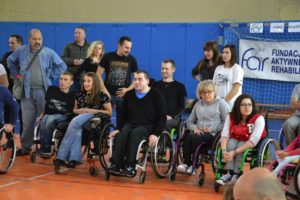 Everybody has different needs – that is obvious. So everyone was looking for something else – mother of a girl with cerebral palsy was looking for a motorized wheelchair for her daughter to help her move around on her own – the Blumil is very intuitive and takes you where you want to be.
An ex-cyclist was looking for an all terrain wheelchair to be able to experience the life he had before his accident. He says that thanks to the Blumil, which is a perfect off-road wheelchair, he thinks he will spend more time with his cycling friends, driving through forests, on a difficult surface without any concerns about the weather. And of course now he will be able to keep up with his friends because the Blumil can drive with a speed up to 20 kilometers per hour.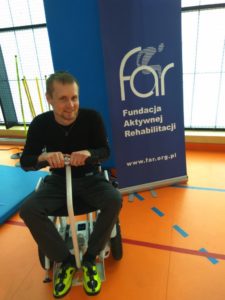 There was also a woman who lives in the city.  She wants to be very active again, but she doesn't have the strength to drive a typical electric wheelchair since they are very heavy and manual wheelchairs are, as she admits, too uncomfortable and her hands get weak and tired very fast. The Blumil is very light, doesn't require your hands to be used and it's perfect for the city – curbs are not a problem for our device.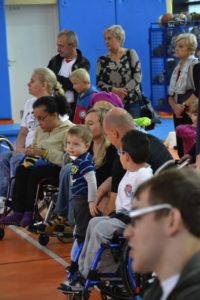 The next event we attended was the International Travel Show in Warsaw that took place on Friday. The event was really cool and so many people would come up to us to ask about the Blumil! It's always great to see so many positive reactions.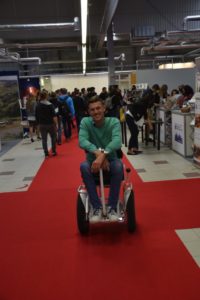 On Friday you could also see the Blumil in Lublin during Eastern Rehabilitation Fair! It's really good to hear that so many people want to test our off-road wheelchair. So we will go on travelling wherever you want to try our Segway, Airwheel or Ninebot based wheelchair!