Wheelchair users still have to overcome some barriers when travelling – no matter if on manual or electric wheelchair. Accessibility is still the main issue here. But fortunately, as society becomes more aware, travelling becomes more and more easy for the disabled. Here's a first part of a short guide to help you guys get more secure about your next trip.
TRAVELLING BY CAR
Travelling by car is still one of the most convenient ways to get around, not only if you're a passenger.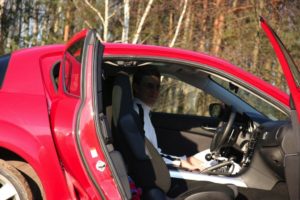 There are multiple companies which adjust regular cars for the wheelchair users needs. All it takes is an automatic car which is being transformed so it doesn't require you to use your legs – you can accelerate and hit the brake using only your hands, so basically like manoeuvring an electric wheelchair. This system is called 'portable hand control".
.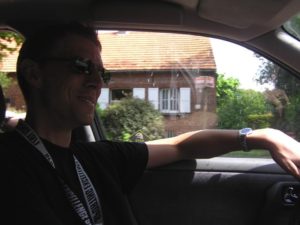 There are also some cars made especially for the disabled – Wheelchair Accessible Vehicles (WAV). These cars allow you to drive while you're still in your wheelchair so you don't have to transfer to a regular car seat. The rule of driving is the same as in regular cars with a hand control system – you drive using your hands.  WAV's are a better solution for people who have problems getting out of their wheelchair and then folding it so it fits in their car.
The next case people often worry about is traveling with an electric wheelchair, which is much heavier than a manual one. This case may indeed, be problematic as you will need a special lift for your car to put your electric wheelchair inside.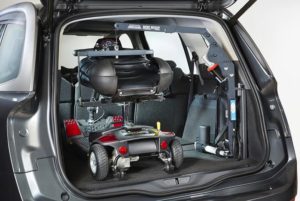 If heavy weight is a major problem for you, then you should think about purchasing a lighter device, because comfort comes first. The Blumil is the lightest electric wheelchair on the market and if you travel with a companion, they should have no problem getting it into the car even without the lift. The lightest version of the Blumil weighs about 38 kg!
Anyway, if you often travel on your own then it's always good to load your electric wheelchair into the car with a  lift and have a manual one folded on a seat next to you.
TRAVELLING BY PLANE WITH A MANUAL OR ELECTRIC WHEELCHAIR
Travelling by plane is great if you need to travel long distances. What do you need to know? Let's start from the beginning.
It is really important that you inform airport services in advance about your arrival. Contact them and ask if the airport is wheelchair accessible. Also ask if the parking lot is adjusted for the disabled, are the gates wide enough for a wheelchair to get through, how will they handle your luggage. What is really important – if you're flying with a certain airline for the first time, you should contact the customer service in advance and ask if your wheelchair will fit on the plane. Also remember that electric wheelchairs almost always have to be stored in the cargo hold.
In certain countries, like USA (thanks to the Air Carrier Access Act), it is against the law to discriminate passengers with disabilities. Most countries, airports or airlines have a disability friendly policy, which basically means that the airport or airline staff will be there for you to help you get on and off the plane, will direct you to the right boarding gate and may assist you while boarding and checking your luggage in.  Of course you have to remember that you are an ordinary citizen which means that you are obliged to respect the same laws like everyone else – don't bring any dangerous materials, guns, sharp objects on the board.
All right, lets assume you got through the gates and got your baggage is checked in. Most people worry about getting on the plane. Question number 1 is: how do I get to my seat if there is barely enough space for 1 standing person? The answer is: aisle chair. Aisle chairs are adjusted so they fit in the narrow plane aisles. Most airlines have them on board at all times, but you might want to call them earlier and make sure yourself.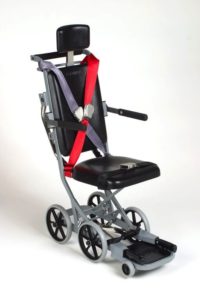 You will be assisted by flight attendants who will carry you on board and then transfer you into one of these aisle chairs. They are not to comfortable, but the whole process will take only a couple of minutes. Aisle chairs also come in handy, when you want to use the bathroom (and it is very important that the crew has an aisle chair during the flight as they are not able to carry you to the bathroom and onto the toilet seat). Flight attendants will also take care of your hand baggage and your manual chair – they will put it in a stash over your seat. Airplane crew will be there for you if you need them – whether you want to order food, visit the lavatory or when the flight is over and you need to get off the plane.
Ok guys, I hope the 1st part of our guide will be really helpful for you. Traveling is fun and don't limit yourself just because of your inner fear. Just go there and try for yourself! If you have any questions, just let us know and we'll try to make it clear for you.