Under the Italian sky, the history's coming back to life in thousands of colors. Every road is filled with memories of the Roman Empire and as you drive further into the country you can almost feel the Roman infantry marching behind you. It's a wonderful experience, but Italy has got much more to offer. Sometimes it's easy to get caught up in the past and forget the gifts of the present and that's why I decided not only to taste a little bit of history but also explore the Italian motorization and nature. If  I was to make a list of things I absolutely love motorization would make it to my list, and it would probably be in the top 5.   Since Italy's famous for Lamborghini and Ferrari, I knew I would visit their factories. After all, Italy and cars go together exceptionally well, but me and cars… even better! That's precisely what you can accept from this post – it's going to be all about cars and nature. My inner architecture lover had its time in the first part of the post, but now my need for speed's taking over! Discover another face of Italy and get surprised  – accessibility, to-dos, and travel tips are all waiting for you below!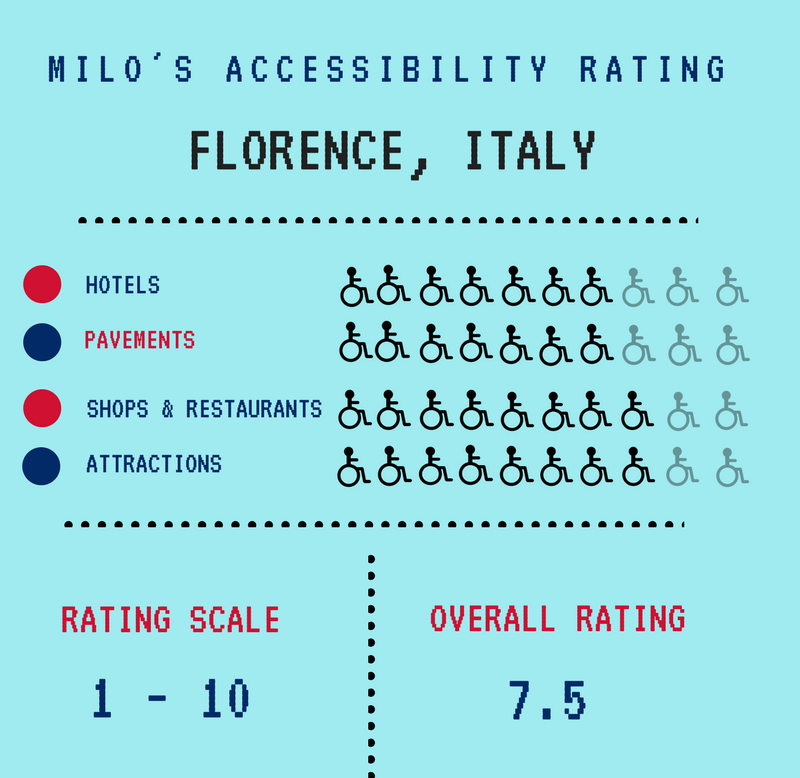 What to do in Italy?
Have fun in the Lamborghini Museum
Urban legends say Lamborghini was created to be everything Ferrari was not. According to some, Ferruccio Lamborghini wasn't satisfied with his Ferrari and when he suggested Enzo Ferrari how to improve the car,  Ferrari only laughed at him. Eventually, he set out to establish his own car brand and that's how everything started. No matter what the background story actually was, there's no denying Lamborghini's a household name. The interesting fact — though worldwide it's mainly known for its sports cars, it's the second most popular producer of tractors in  Italy. Lamborghini – for the road and the field – may be everything you need! No adverts here, but these cars are pretty wonderful!
The Lamborghini Museum is located in Sant'Agata Bolognese, 25 kilometeres away from Bologna and 17 kilometeres away from Modena, and it's absolutely worth recommending. I know a well-thought museum when I see one and that was it. The place gave me the ultimate visiting experience. I could dive deep into the process of assembling a Lamborghini. The original look of the factory seemed to be well preserved, so modernity was mixed with old-school vibes, which was definitely nice. It was possible to see production halls and I was shown 4-door models, which never made it to the market. The entire experience was thrilling since the museum was filled with interesting exhibitions and juicy details for every motorization fan. Honestly, I was having fun and I would recommend it to everyone, who loves cars. Definitely a must-visit!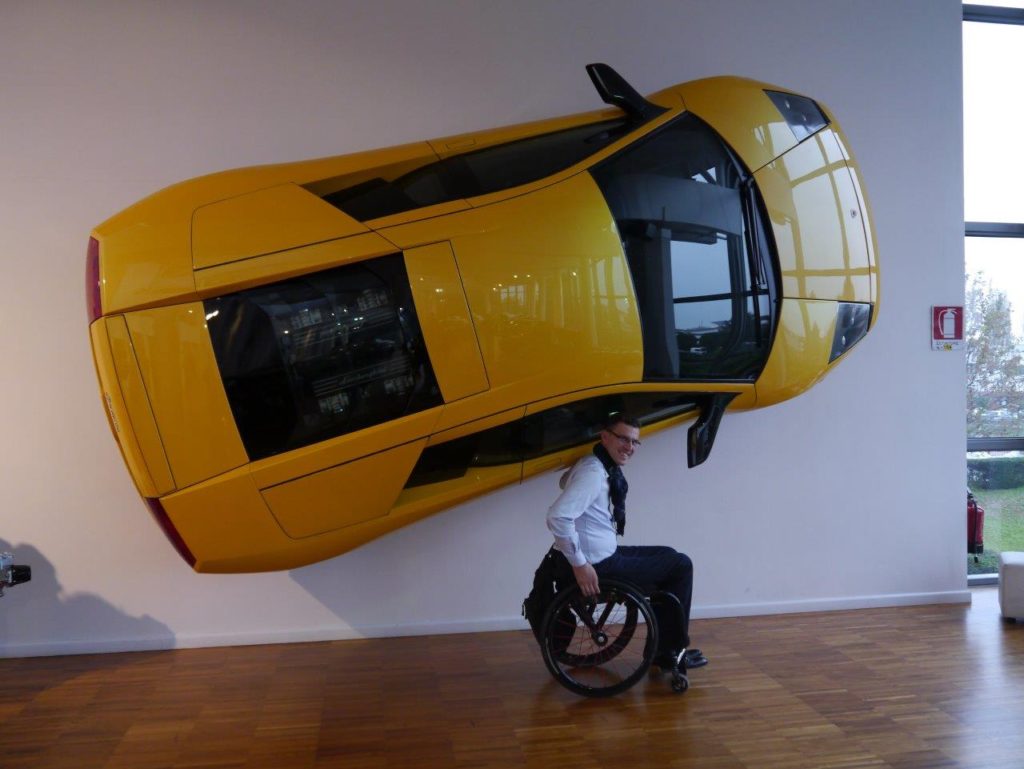 Discover the world or Ferrari
Founded in 1939, Ferrari's often called the world's most powerful brand. The word "Ferrari" is famous all around the world and it's associated with speed and luxury. I couldn't miss the chance to visit The Ferrari Museum so I embarked on the journey… straight to the world of Ferrari.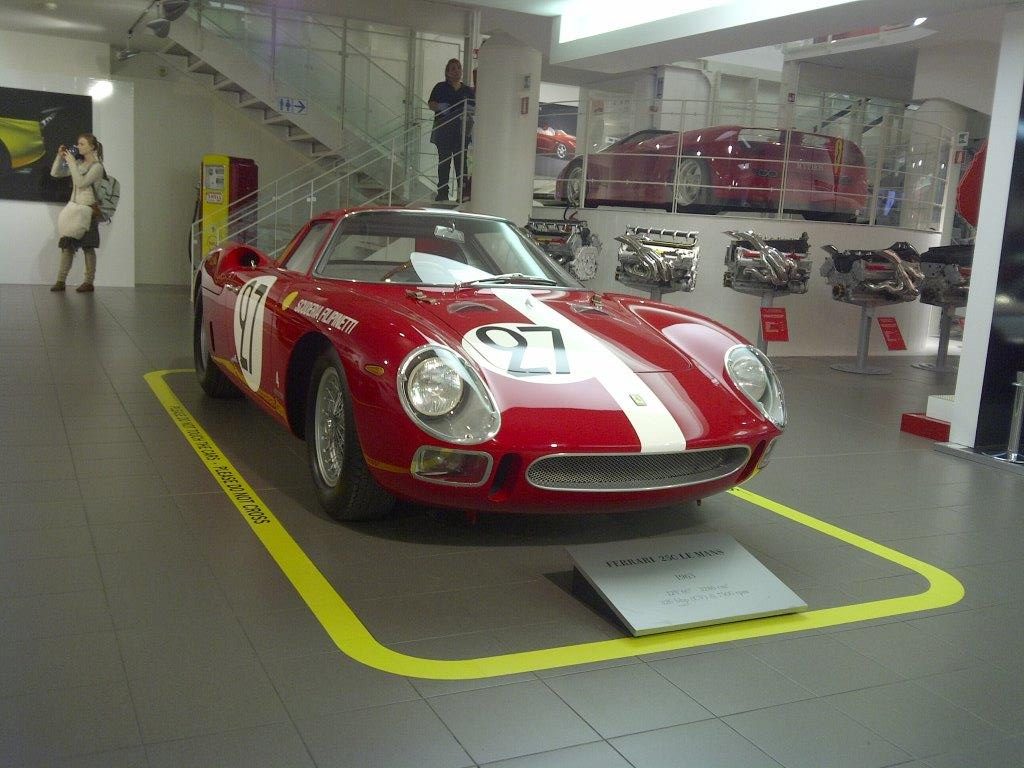 I was beyond excited to explore the museum but the reality didn't live up to my expectations. Although the place was bigger than the Lamborghini Museum, it was definitely lackluster in comparison. It looked more like an amusement park,  rather than an actual museum dedicated to motorization. The experience was too commercial for me, everything was exaggerated and felt completely unauthentic. I couldn't see the actual factory – we only got to glance at its walls… from outside. It didn't affect my love for the brand – I still think Ferrari's absolutely awesome, hands down. It's just I wouldn't give it too many points for the museum of the year – sometimes you can't have it all!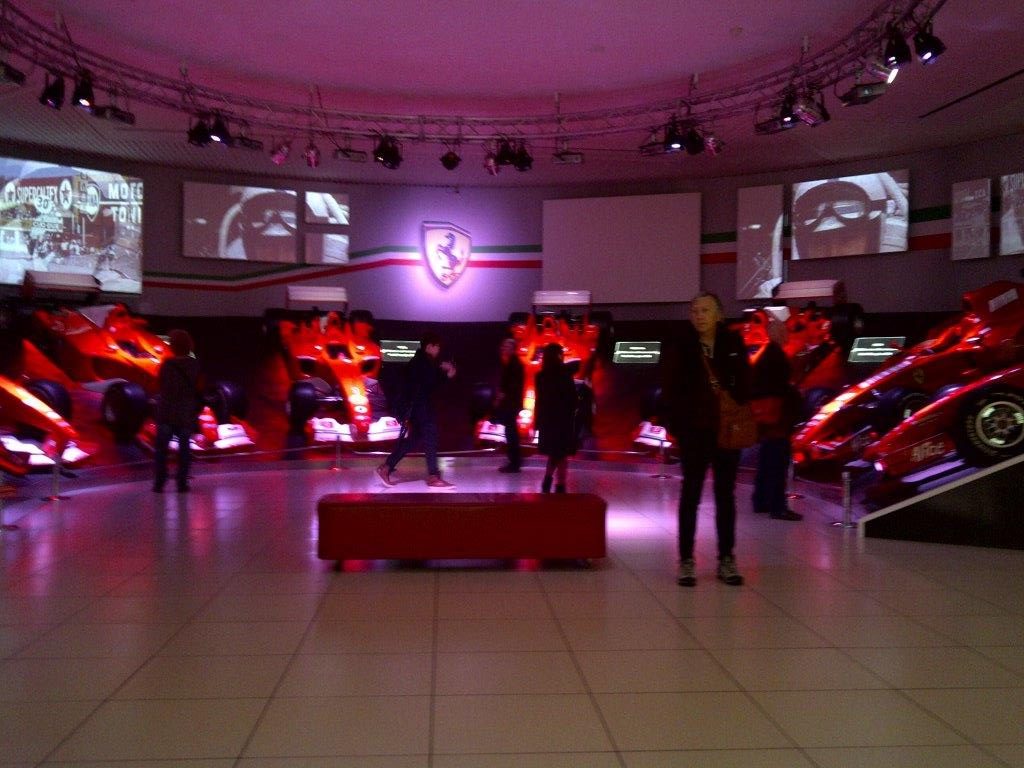 Fall under the spell of Lake Garda
Lake Garda is the largest lake in Italy and possibly the most beautiful one – I'm yet to see them all, but Garda's beauty is simply out of this world.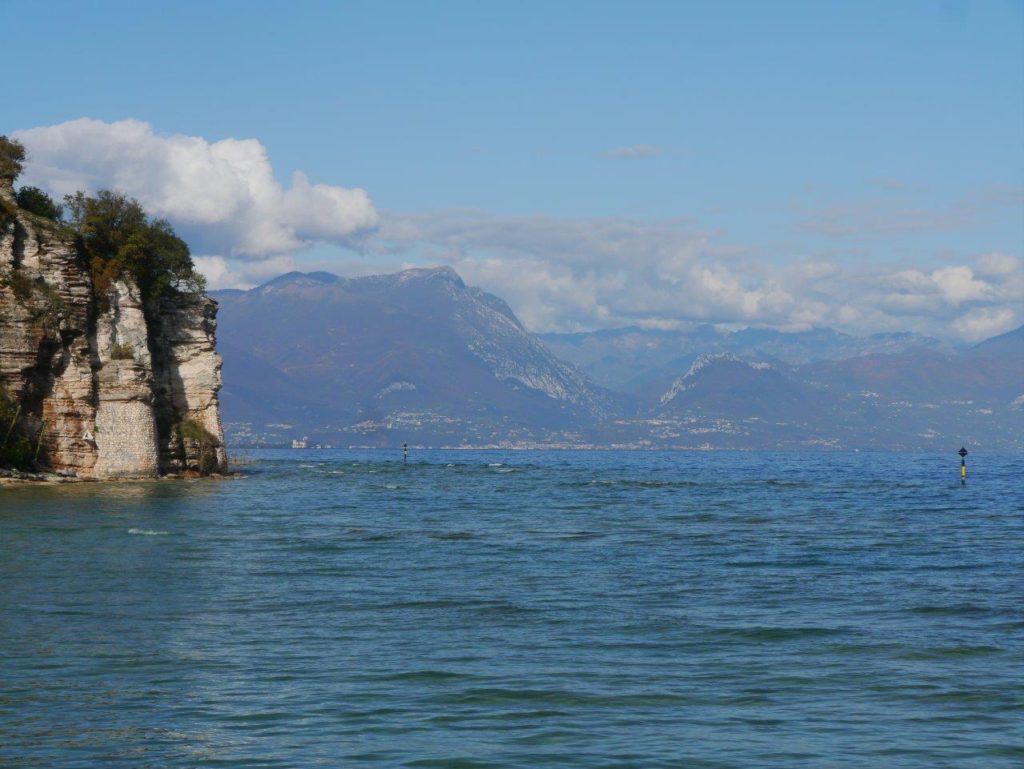 I fell under its spell the moment I laid my eyes on its infinite blueness.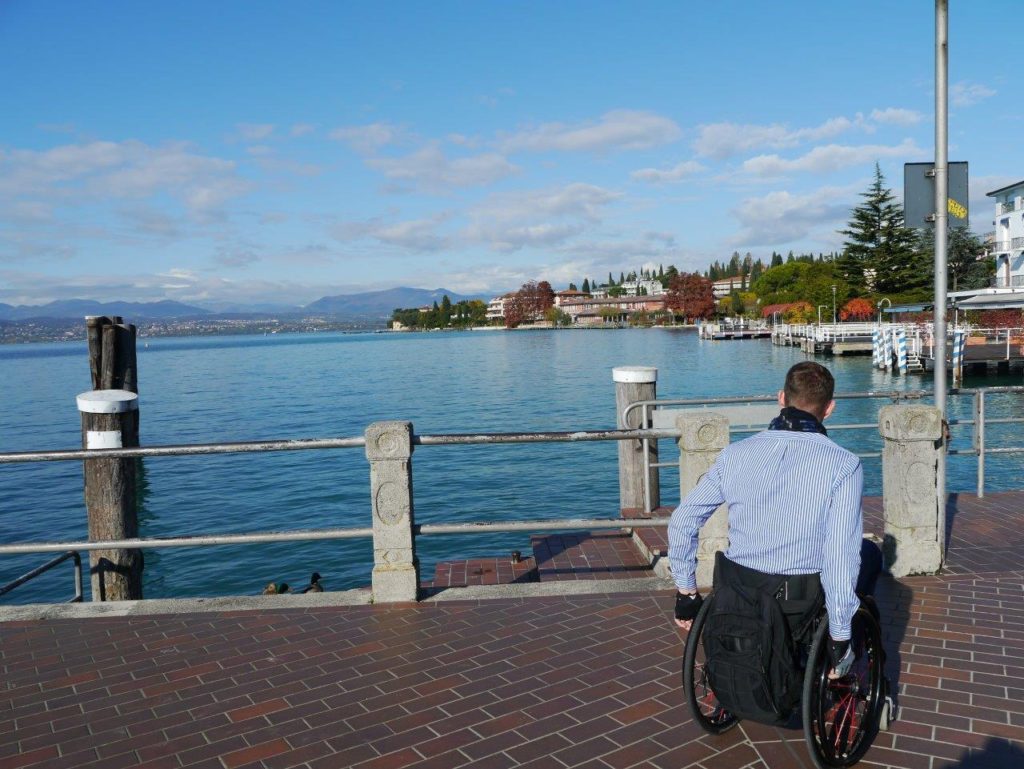 I stayed in Sirmione, which is a small village by the lake. The place is rich in centuries, and even millennia of history, and it was absolutely magnificent. It felt like traveling back to the times when smartphones, cars, and telephones were only abstract ideas. There's something charming about places, who seem to have slipped away from the time's power.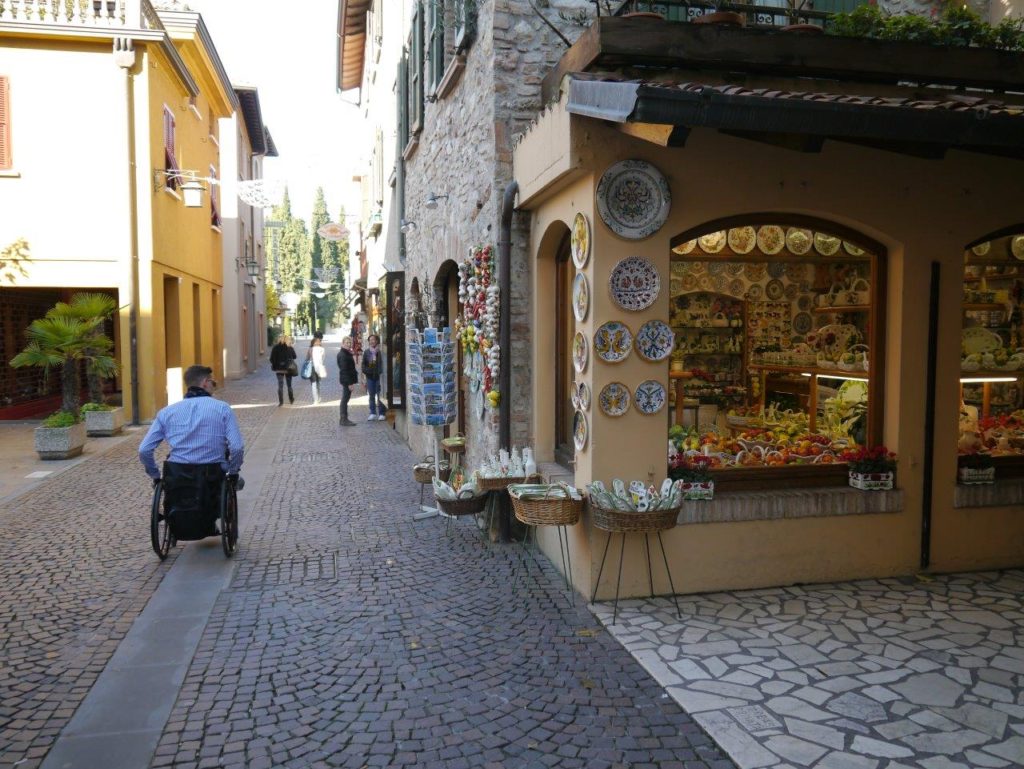 My favourite memory from that gorgeous place is connected to cuisine, though. In a wonderful culinary heaven, known otherwise as "Ristorante Esplanade", I had the best eating experience of my entire life. The restaurant is rated with a Michelin star, and it definitely deserves it. I ordered a shrimp in a baklava dough and I was completely blown away by the explosion of flavours. It was absolutely amazing. I can recommend you that restaurant with all my heart. An experience of a lifetime!
Accessibility 
Hotels
Generally, hotels in Italy are pretty accessible. Finding a place that would be wheelchair friendly is not mission impossible, but the quality of hotels is not always top notch. Since the number of accessible hotels is not wide, the price range's not what I would call flexible. Aside from that, the situation's fine, though far from perfect. Elevators and ramps mostly don't seem to be a problem, though.
Pavements 
The situation with pavements strongly depends on the place we're visiting. Older parts of the city are less accessible and everything's likely to be quite bumpy and definitely not even. On the other hand, more modern areas are mostly catered to wheelchair users' needs. In general, caution's advised, but navigating through the streets shouldn't be too much of a challenge.
 Shops and restaurants
I'm happy to say most of shops and restaurants can be easily accessed in Italy, even without an electric wheelchair or Blumil. Business owners seem to care about their clients, and ramps are not an extraordinary view.  Many shops and restaurants have flat thresholds, so there's virtually no problem entering.
Attractions
There's no denying Italy's  a very touristic country and its infrastructure seems to confirm it. Generally, attractions are very accessible. I feel like tourism's highly developed there and both institutions and businesses want to cater to needs of all of its clients, and I like it. There's still a lot of work to be done, but you can actually enjoy the country without constantly stumbling upon barriers. The beauty of Mediterranean nature is worth exploring, but for that, an all – terrain wheelchair or Blumil might be required.  That's something to praise!
Italy, with all its flavors and shades, is a wonderful place to visit. It may be full of tourists and overcrowded places, but it has much more to offer than a good selfie background. It's a unique blending of history, nature, and fun and it's difficult to be bored there. Whatever you're into, you should find it in Italy.  After all, under the Italian sky, nothing's impossible. 
To read more travel stories follow Blumil on Facebook and Instagram!