Tourism without barriers is not just an idea we hold on to until the better tomorrow comes.  It's more than a dream flickering in front of our eyes when we let our minds wander. It's the vision we can bring into life if we work together. One voice may be only a whisper in the crowd, but the crowd of whisperers will be heard, and perhaps listened to.  Watching beautiful Polish mountains and cities full of history, I was filled with a sense of regret. Why? Most of these lovely places are impossible to access on a regular wheelchair. Even electric wheelchairs cannot be transported easily, due to their significant weight. Since I have become a proud owner of my Blumil, I have been able to experience freedom when I travel, but not everybody's that lucky.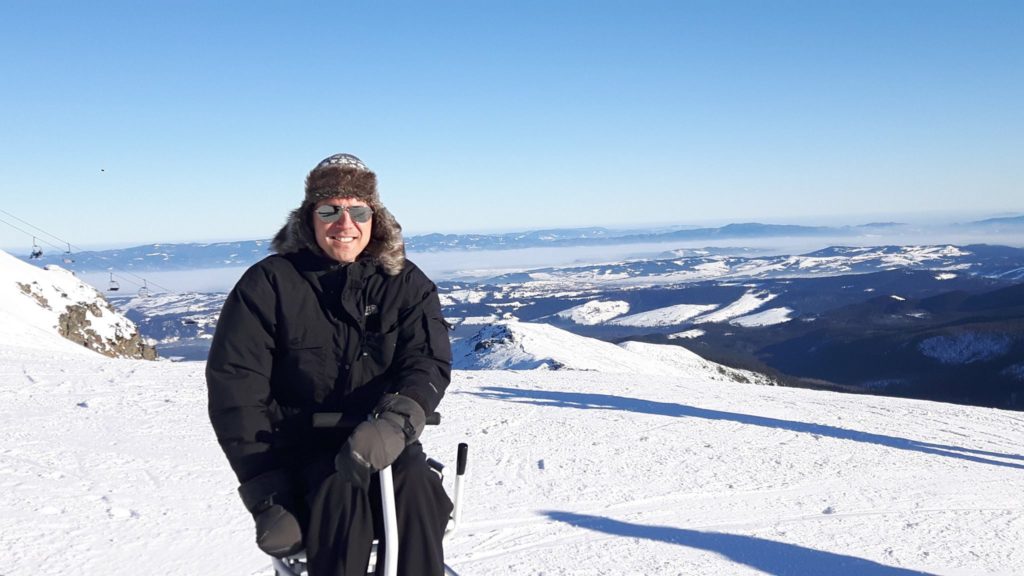 There are more than 600.000 thousand disabled people in Poland, and according to early estimations, one of four Poles will have been 60+ years old by 2020 and will have limited mobility.   Combining numbers' mentioned above gives us quite a large group of people who won't be given many chances to explore their marvelous home country. It sounds terribly unfair and I couldn't help but wonder: how could it change? How can we make mountains accessible for everybody? I thought about the sensation of wonder, which strucks me every time I look at peaks reaching for the sky, and I knew we needed more than a wonder. We needed action.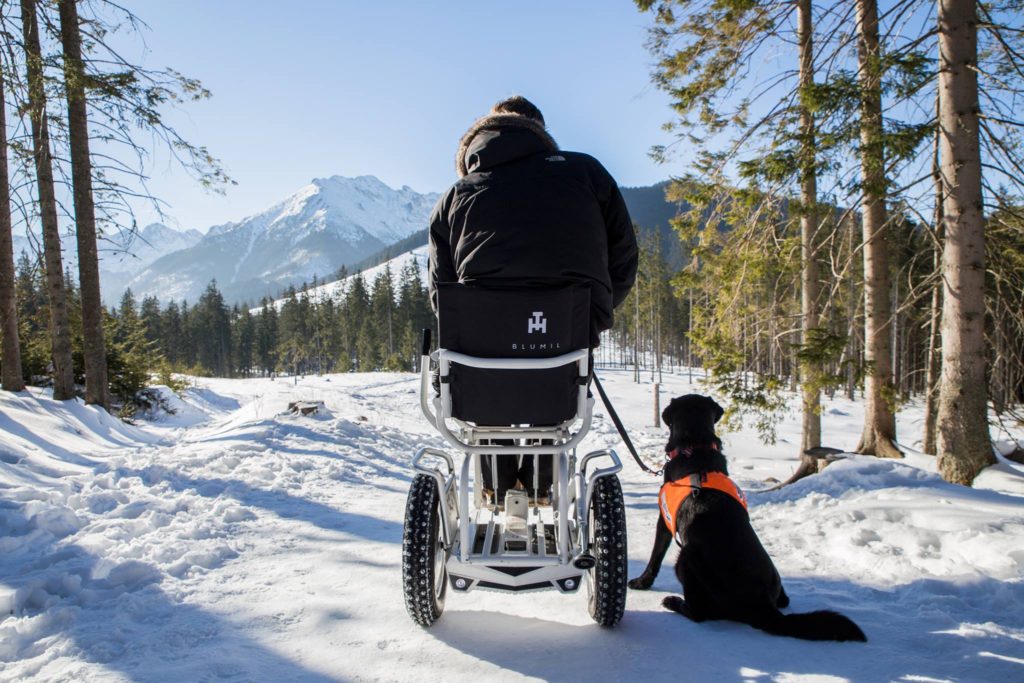 That's how the project "Tourism without barriers" came into life. It's the manifesto of freedom: everybody can. Everybody can experience the world without limits, without barriers, without exceptions. Everybody can dive into the unknown!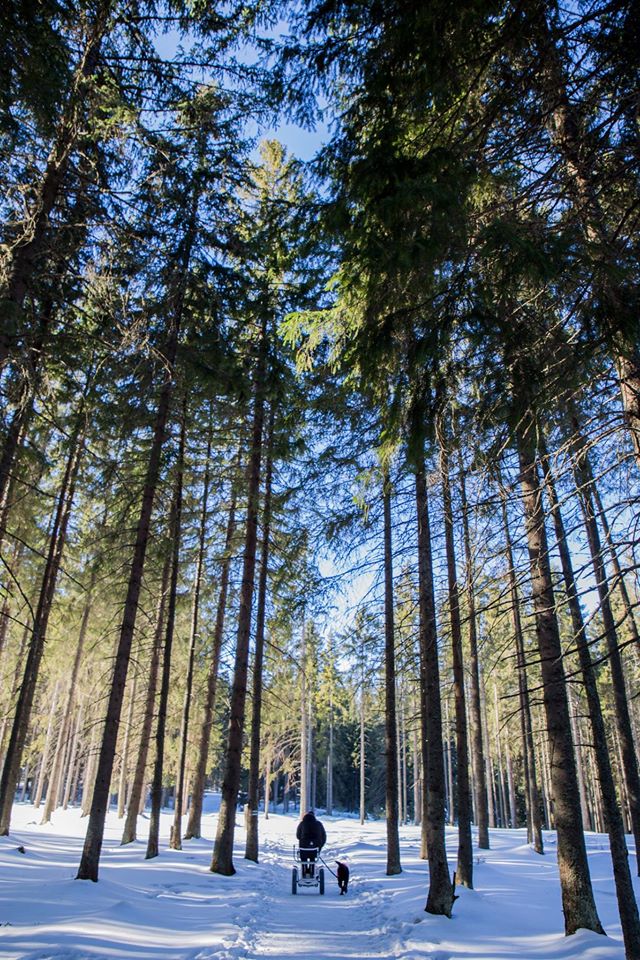 Despite ever-improving infrastructure, wheelchair users are rarely seen in Polish mountains, cities or beaches. They're taken out of the context, defeated by inaccessible pavements and paths. I would like to change that and put them back into the narrative. The main concept of the project's focuses on giving all people a chance to experience freedom, just like I do with Blumil.  How? By opening rentals of off-road wheelchairs all over the country. Even if only for vacations, everybody could feel the wind in their hair as the wheelchair moves rapidly through snowy forest paths. We encourage hotels, communities, and businesses to start such rentals. The more, the merrier. After all, changing the world's a serious mission and all help's appreciated.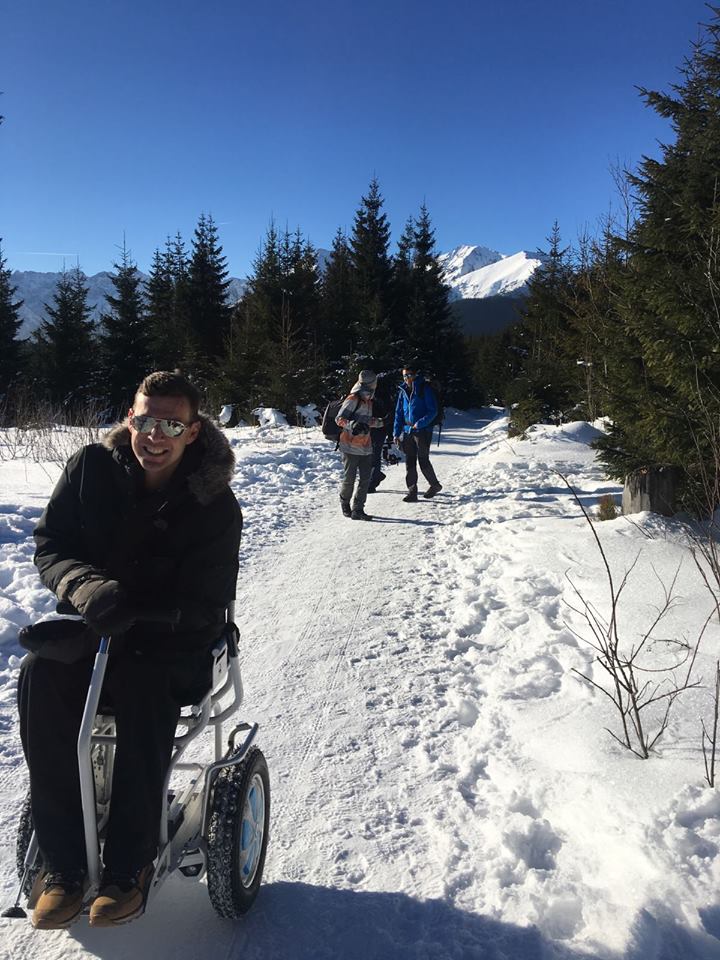 Rentals are not everything we have in store. In fact, they're a cornerstone of the entire system of accessible traveling.
What are the main goals of the project? 
Setting up a network of  off-road wheelchair rentals
As I mentioned earlier, off-road wheelchair rentals could be a real game changer. They would grant freedom to people with limited mobility. Many wheelchair users can't afford an off-road wheelchair, but can rent one for a short period of time. That's how possibilities are born! It's also worth to mention that although many elderly people may not need a wheelchair on a daily basis, they may need it to travel without barriers. Rentals provide them with independence without a need to splash out on a wheelchair, which would be only used during the vacations. That's a win-win situation for everybody. Vacation accessibility doesn't have to cost the fortune.
Creating maps with wheelchair accessible routes
Going into the unknown is all sunshine and rainbows until it turns out that a relatively easy route is relatively… deadly. There aren't too many maps with wheelchair accessible routes, so our goal is to create them. After all, if we pave the way for accessible traveling,  discovering new places will be not only fun but also danger-free. Safety's a good friend of mine – it always makes sure I'll be safe and sound for new adventures. Our maps will help people travel like pros – they'll be packed with lots of useful information. Let's map the entire Poland up together!
Establishing the rating of hotels which are verified in terms of their accessibility
I always keep saying that touristic leaflets and reality too often have nothing in common. I've been disappointed with hotels, which claimed to be "accessible" way too often to believe in "blind luck". The rating of verified hotels will be a clear indication where to go and what exactly should you expect. No marketing half-truths, just bare truth on the plate – accessible traveling is not about fake promises.
Establishing the rating of  worthwhile attractions in mountains, seasides, and cities
With the abundance of attractions, it's easy to get overwhelmed with all the information we receive. The rating of the worthwhile attractions is supposed to ease an information overload and focus on attractions' accessibility.  That's one thing you're not likely to find in touristic guides.
Improving the accessibility of certain places in mountains, coasts, and cities
Improving the accessibility's a long quest, but we're ready to take up the challenge. By creating wheelchair friendly environments the project aims to erase the barriers and give everybody equal chances to breathe in the beauty of the world.
Promoting active living for wheelchair users and the elderly
Age's just a number and that's the message "Tourism without barriers" wants to spread around! No matter what your mobility level or age is you may still have an active lifestyle if you give yourself a chance. Limits exist only in the mind!
Cooperating with various media and organizations to raise awareness about accessible tourism
The more people hear about the project, the more impact we have. Only if we stand together, we can make a change and change's a collective effort of many. By spreading awareness we're getting closer to the better tomorrow we've always dreamt about. After all, sharing (info) is caring!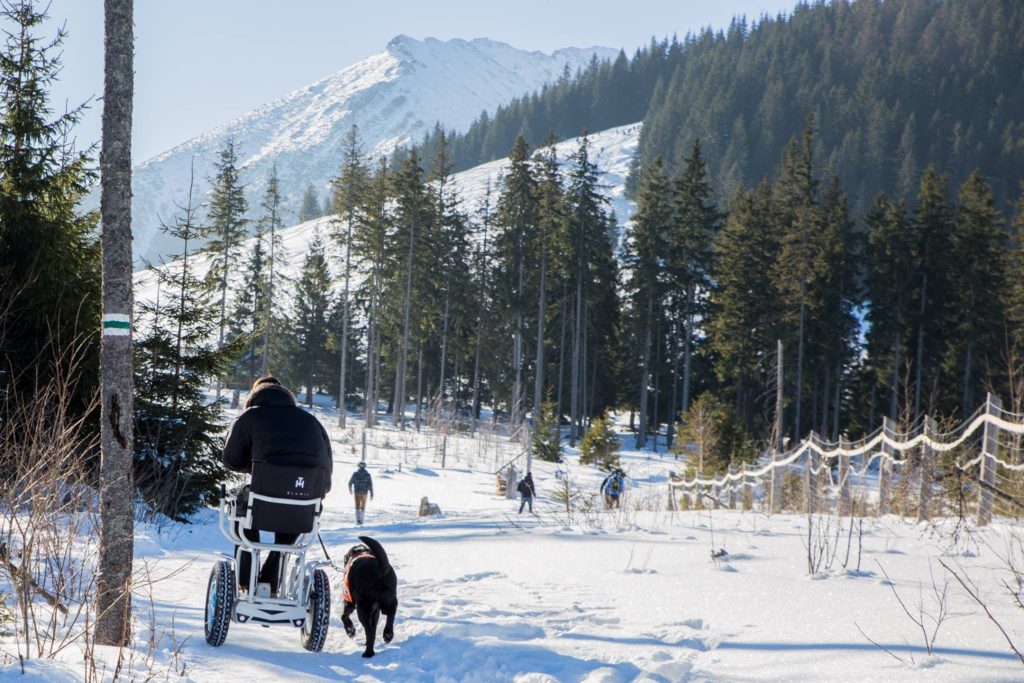 "Tourism with barriers" is more than a project. It's a lifelong mission of giving everybody equal opportunities and proving freedom's within everybody's reach. I am proud to be a part of it, and I hope it will grow bigger and bigger, leading us all into the bright future. Accessible Poland's more than a dream now – it's a project in progress! 
To read more Blumil stories follow Blumil on Facebook and Instagram!