Not all those who wander are lost, especially if they are equipped with a great deal of travel knowledge. The more you know, the better – information saves you from any possible catastrophes.  Blumil and travel are a match made in heaven so I would like to answer all questions you could possibly have about our electric wheelchair. After all, we don't want to leave any room for doubt. Below you can find answers to the questions I've been asked most frequently!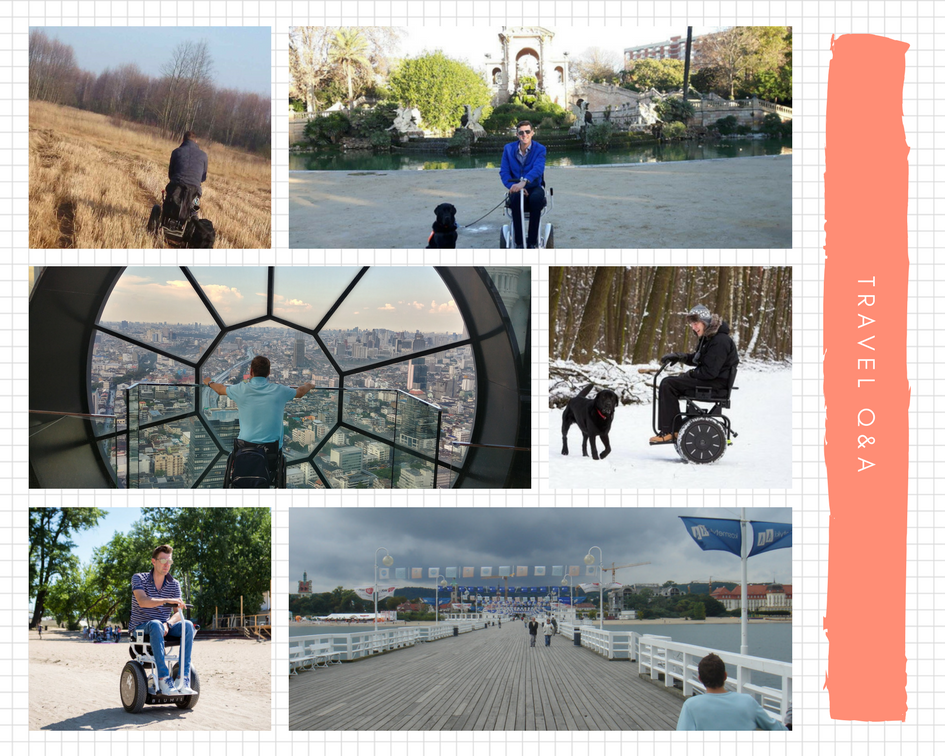 Frequently asked questions 
Can my Blumil electric wheelchair fly with me?
Flying in the Blumil style is easy and comfortable. One of the main safety concern, when you travel with an electric wheelchair, is always a battery. In certain circumstances, batteries can explode, which is something all airline would like to avoid. Our Blumil electric wheelchair is prone to such dangerous, though! Since it has a lithium-ion battery, any short-circuits are unlikely. You can simply disconnect a battery from your wheelchair using a key. Safety always comes first and as Blumil doesn't pose any safety threats, you can fly all over the world without second thoughts. Some airlines let you take two wheelchairs on board free of charge, but it's completely optional and depends on the company's goodwill. All things aside, Blumil electric wheelchair and traveling get along very well!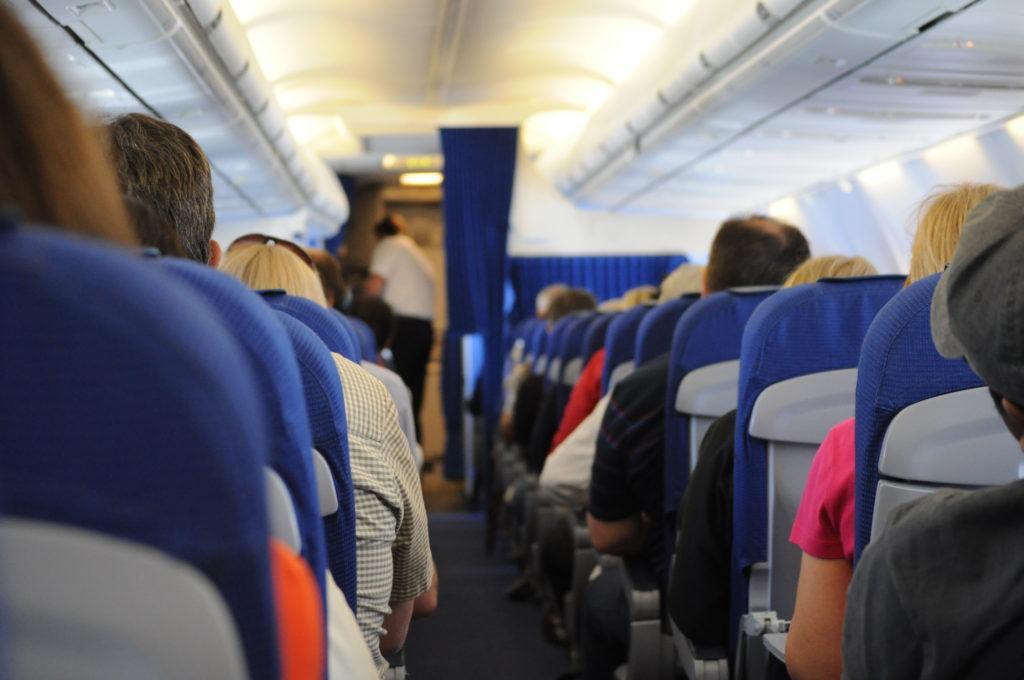 Can I use public transportation in the Blumil electric wheelchair? 
Blumil can be easily used for public transportation. It works perfectly well on trains and airplanes. It's also fit for the subway. It's important to remember about your travel rights. You are entitled to assistance in trains, airplanes, and buses. It's not obligatory but it would be great to notify the company before your journey begins so they have enough time to organize everything for you. In many cases, you can take a travel assistant with you – completely for free.
Can Blumil electric wheelchair easily fit into taxis and cars? 
Each Blumil model differs a little in size and weight, but they all can be fairly easily transported. Blumil electric wheelchair fits in a car trunk so you can transport it in the taxi, but it's worth mentioning the car should be rather an estate type of a car. If it the vehicle is very small, fitting a wheelchair is always a challenge. Personally, I added a customized lift to my car to increase the comfort of traveling. It's a great option for everybody who would rather opt for self-transport rather than city transportation.
How long can I use Blumil electric wheelchair for? 
It all depends on the model. Blumil x2 has a range of 19 kilometers, while Blumil i2 can drive for as much as 38 kilometers before you need to charge it. What's even better: Blumil charger is small and portable so you can easily take it anywhere with you! Just sip your coffee in a lovely cafe and your Blumil will charge itself nearby. No time wasted and it's always a perfect occasion to treat yourself a good cup of coffee or tea.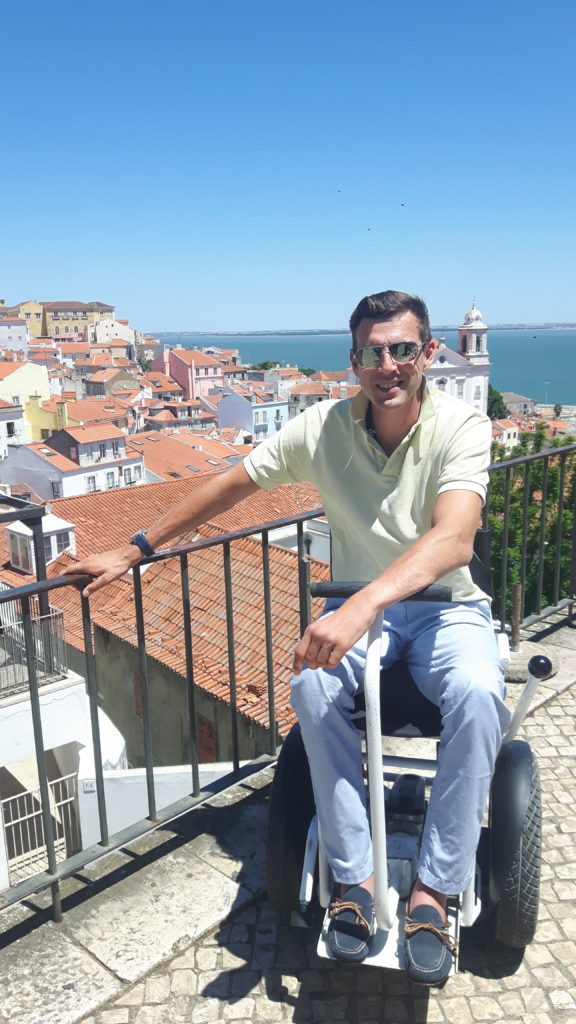 Can Blumil fit into small spaces?
The answer is yes. Since Blumil is a fairly small wheelchair, it is extremely portable.It easily fit into hotel rooms and elevators. This fall I visited an extremely crowded Consumer Electronics Fair in Berlin and I could easily navigate between lanes. A video proof below!
Is Blumil electric wheelchair good for sightseeing? 
Absolutely. Ever since I've got my Blumil electric wheelchair, traveling has become easier. I can navigate between narrow streets without problems, and cobblestone is not my mortal enemy anymore. I can finally get a taste of hilly cities like Lisbon without missing out on anything. Blumil can definitely handle less-than-accessible-places and it's great for the various types of landscapes.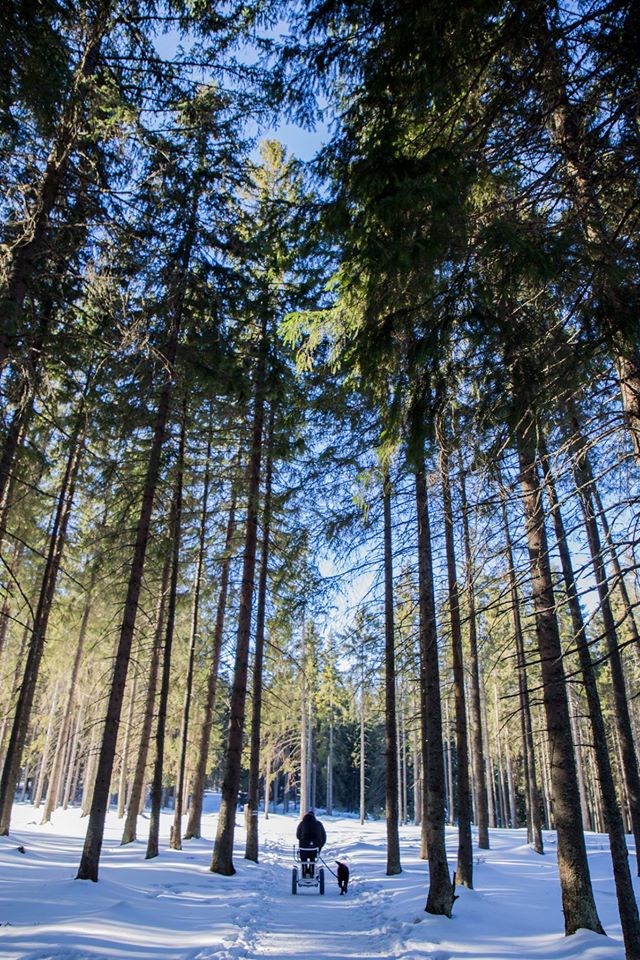 If you love forests, mountains, and beaches it will serve you well. It's an all-terrain wheelchair and it was created to help people experience freedom. That's the reason why it is as travel-friendly as possible. When I visited Mallorca some time ago, people were surprised to see my Blumil electric wheelchair could handle sand. Well, limitations and Blumil electric wheelchairs don't make a great pair! Below you can see a video of me enjoying the beach in Mallorca. What a fine beach it was! Definitely, something I would recommend.
On the blog, you can find a list of places I've visited and their accessibility ranked. "The Great Accessibility Rating" was created to be a travel aid. I hope my own experience can help you in trip planning and hopefully save you from mistakes I've myself made. The list includes 20+ places and it will keep growing with each new trip. If you have any further questions, don't hesitate to e-mail us or message us on Facebook! We'll gladly answer and clear all possible doubts.
Summary
All in all, Blumil and travel are a match made in heaven. Since Blumil S5, i2 and x2 can handle any type of terrain, they're perfect for all adventures seekers. Easy to transport and charge, they make great travel companions. Whether you are sipping coffee in Budapest or sunbathing somewhere in Spain, Blumil's there to make your life easier. After all, it's always an amazing idea to experience freedom… in the Blumil style! 
To read more travel stories follow Blumil on Facebook and Instagram!