If Disney fairytales were to become true, most of them would be set in Monaco, where dreams come true, and luxury fills the air like perfume. Monaco turned out to be everything I couldn't find in Dubai: a picturesque harbor of leisure,  5-star authenticity and out-of-this-world cars. This lovely country may be great in size (it's the second smallest country in the world after the Vatican!), but it's definitely one of the greatest Mediterranean travel destinations. Filled with casinos, bars, and restaurants, Monaco can entertain you for days, and always leave you wanting more. The important question is: is it as wheelchair friendly as it is entertaining? And what actually can you do in Monaco? Well, I will happily answer all these questions below!

Monaco in a nutshell
Monaco might be a small country, but it has a long and rich history, dating back to the ancient times. Since the middle ages, Monaco's fate has been linked to the Grimaldi family, which came from the Italian Genoa.  Up to this day, Monaco is a monarchy, one of the few remaining monarchies in Europe. Each year it hosts the famous motor race – Monaco Grand Prix. Monaco is a perfect example of a country, who made it big, despite being small. It is the place where half of the population is terribly rich, casinos never close, and where Grace Kelly charmed crowds as the Princess of Monaco.  In short: Monaco and boredom never go together!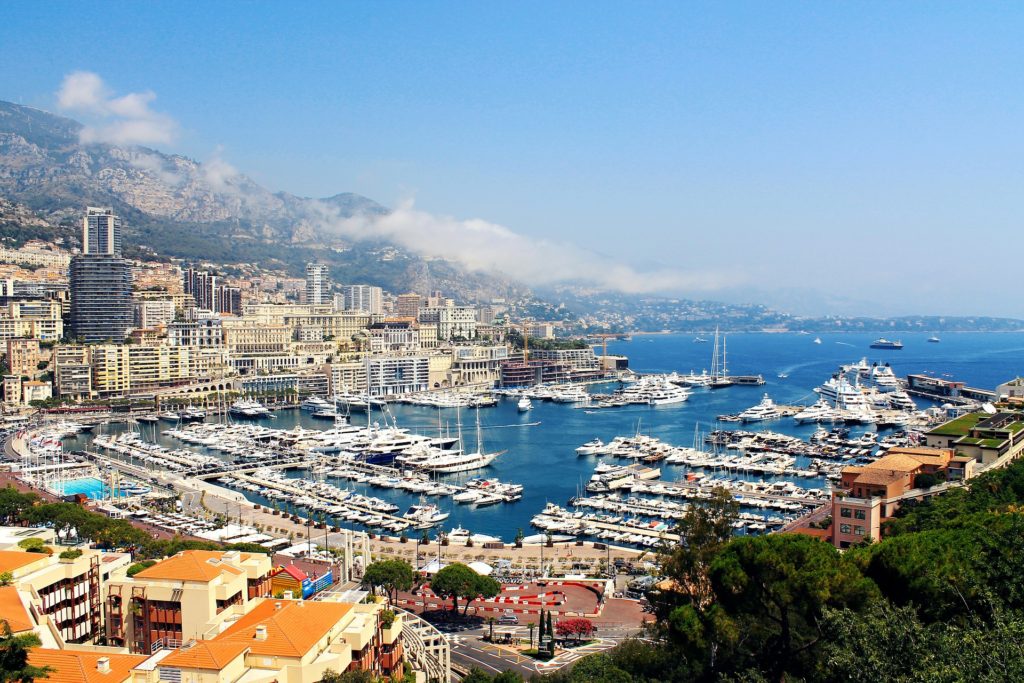 What to do in Monaco? 
If you love cars as much as I do, you already know that Monaco Grand Prix is one of the most important automobile races in the world. It started in 1929, and over the years it only gained importance. This year the event took place on 27th May, and even though I couldn't attend it in person, I still enjoyed the show. Since I had a pleasure of strolling down the Grand Prix track when I was in Monaco, I can confirm it is absolutely cool! Blumil electric wheelchair was made for the great things, Monaco Grand Prix track included!
Walk down the Monte Carlo Harbor
It's easily one of the most charming harbors I've seen. Not every day you can stroll down with numerous luxurious yachts by your side! Every part of the harbor is meant to stun with wealth and Hollywood-like glamour. Sometimes it feels like you're on the set of a Hollywood movie when you are just vacationing in Monaco.  Definitely a must-see! With the Blumil electric wheelchair by your side and wind in your hair, it will be a stroll to remember – especially at night!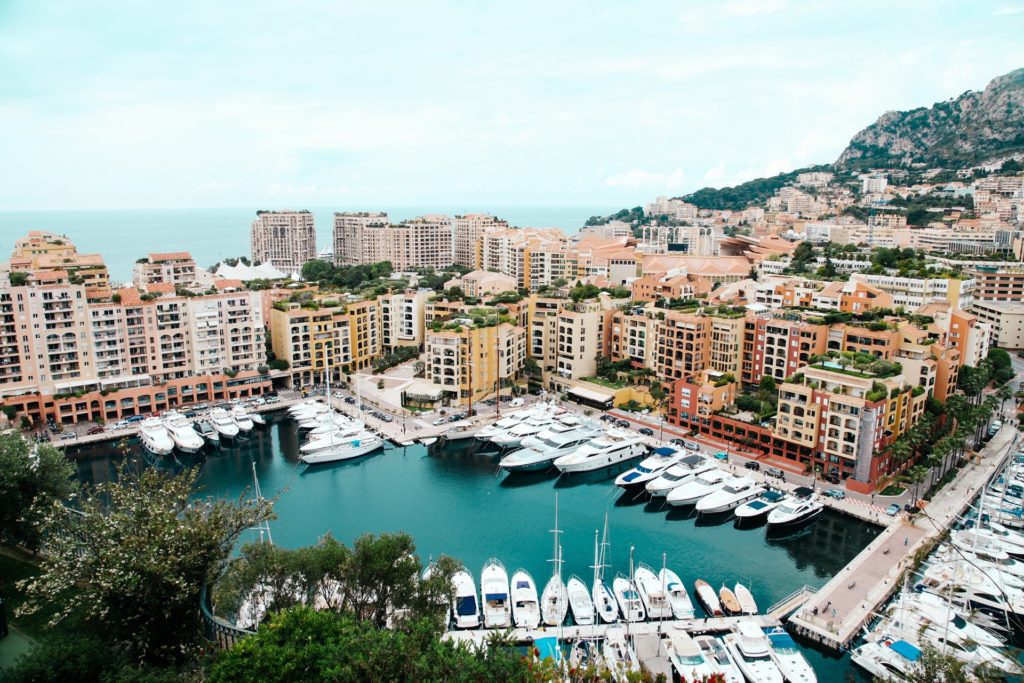 Stroll around a little bit
Since Monaco is not big, strolling around is never a bad idea! You will be able to explore the streets at your own pace and discover Monaco's flavors in one evening. There are many cafes to stop at, once you are tired so… give Monaco a chance to charm you! If you love cars as much as I do, you will be happy to find numerous exclusive, luxurious cars that belong only to Monaco. Some of them were limited editions – 10 cars for the entire world!  Believe, Monaco is a moto-heaven, and I was lovin' it.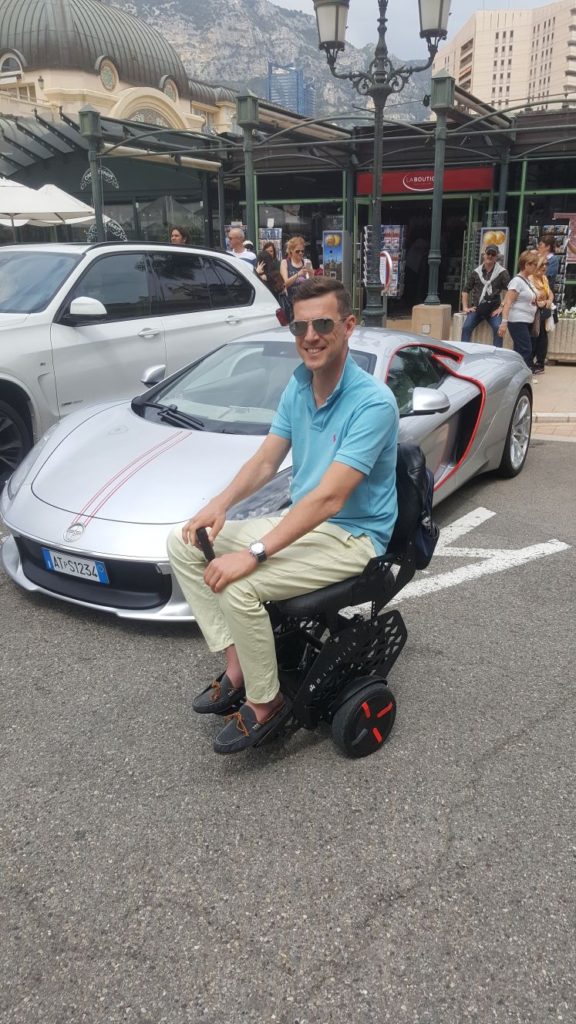 Visit the Casino Square and Prince's Palace
Once again, Monaco shows its luxurious face in the best style. The Casino itself is pretty impressive with the most expensive cars parked outside. Palms and evenly trimmed grass add everything glamour. It honestly feels a little bit like a fairytale, especially once you are outside Prince's Palace. This is how you get your royal dream come true… on vacation!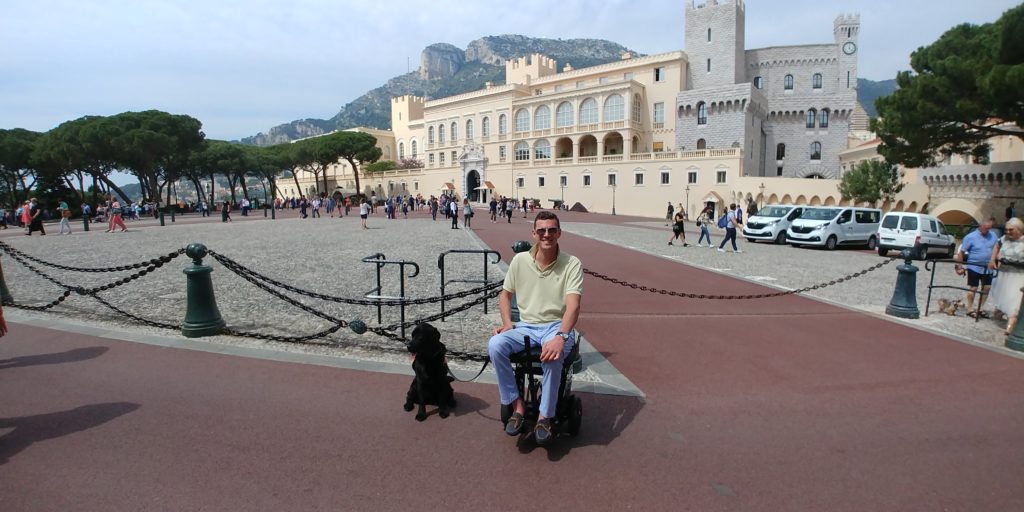 Accessibility in Monaco 
Most of the hotels in Monaco are incredibly wheelchair friendly. It is not a problem to find a hotel with good elevators and accessible rooms.
Restaurants
Just like hotels, Monaco's restaurants are catered to everybody's needs, wheelchair users included. It won't be a problem to find a wheelchair friendly place to eat at.
Pavements
Pavements in Monaco are perfectly even, so navigating around Monaco is very easy. In the all-terrain Blumil electric wheelchair, the surface seemed even smoother. Monaco is definitely more accessible than Nice, for example.
Attractions
While Monaco is not overfilled with attractions, the places, and buildings you can see there are mostly wheelchair friendly. Exploring Monaco in a wheelchair is a piece of cake, especially in the Blumil electric wheelchair!
In hindsight, Monaco is a place where luxury, splendor, and entertainment play the leading roles. Here you can feel like a millionaire without having millions in your pocket – the smell of wealth spreads with every gust of wind. It is the perfect travel destination for the summer road trip, especially for those of you who want to plan an accessible trip. Accessibility and Monaco go together… just like freedom and Blumil electric wheelchair! 
To read more  Blumil stories follow Blumil on Facebook and Instagram! 
Don't forget to check the latest Blumil electric wheelchair model – Blumil City.  Why? Well, Blumil City is pavement-friendly, fast and pretty!