Once every four years, the ancient spirit of sports comes back to take over the news, the internet and ultimately our heads.  In the Olympic race towards the excellence and triumph, numerous athletes from all over the world go beyond their limits to experience the ultimate freedom. They challenge their bodies to redefine the impossible and push boundaries.  That's the magic of sport: it makes every cell of your body buzz with excitement, and desire to become stronger and faster. Contestants of The Paralympics are the living proof of how capable and strong human bodies and minds actually are. Why? All of them are athletes with physical disabilities, who undeniably go beyond any limits. The Winter Paralympics in Korea came to an end, but it's never too late to explore the world of Paralympics.  Below you can read everything you need to know about The Winter Paralympics!
The Winter Paralympics began in 1976 in Sweden and has been steadily gaining popularity ever since. It was preceded by the Stoke Mandeville Games, which started the conversation about the need for competitions for para-athletes, back in 1948.   They take place every four years, alongside The Winter Olympics, and feature disabled athletes from all around the world. Just like in the Olympics,  winners are awarded gold, silver and bronze medals. During The Winter Olympics, the contestants compete in 6 different winter sports. However, the overall number of categories is higher – there's a division into several sport classes depending on one's disability. The Winter Paralympics and The Winter Olympics are generally hosted in the same place. This year's, the 12th, Winter Paralympics took place in Pyeongchang, South Korea. In 2014 para-athletes from all around the world competed in Sochi, Russia.
Everything you need to know about The Winter Paralympics
Para-athletes are divided into sport classes
Before an athlete is accepted for the Paralympics, the committee checks his eligibility for a given game.  The goal is simple: nobody should have a great advantage over anyone when it comes to their disability. The only thing that matters should be one's persistence, strength, and sports performance. This is why the minimum disability criteria were introduced – they rule how severe disability has to be for an athlete to be able to compete. When the committee decides that athletes can compete in the Paralympics, they are grouped in sports classes. Each group consists of athletes, whose disabilities come with the same activity limitations. This is the reason why those with paraplegia (loss of feeling in the body) and those with leg amputations can compete together in the athletics wheelchair racing events.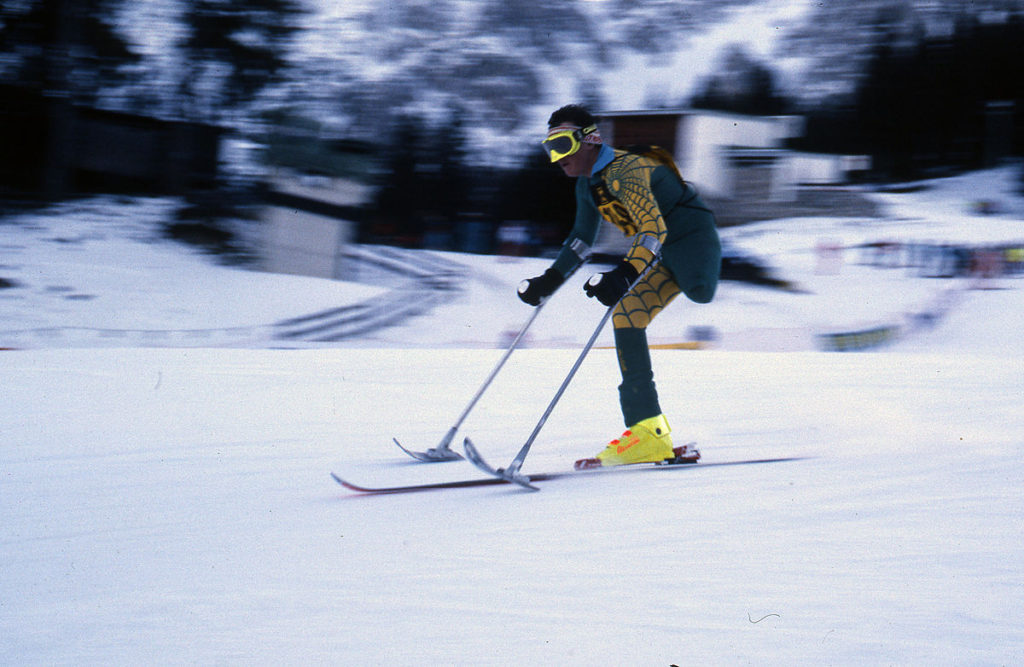 There are several disability categories
Since the organizers of The Paralympics wanted to ensure the game is as fair as possible, they introduced disability categories, based on athletes' disabilities. They felt that without such classifications, the least impaired athlete would always win the games. The classification is unique to each sport, as each disability has a different impact on a certain sports discipline. Here are different examples of impairments eligible for The Winter Paralympics: impaired muscle power, limb deficiency, visual impairment, and ataxia.
Winter Paralympics include 6 winter sports
1. Para-alpine skiing 
Does racing down the slopes at around 100 kilometers per hour sound cool? For me – absolutely! It features 6 disciplines: downhill,  slalom, giant slalom, super-G, super combined, and team events. Para-alpine skiing makes a wonderful show to watch and is widely practiced all around the world.
2. Para ice hockey
Para ice hockey is one of the most popular winter Paralympics sports and for all good reasons. It's fast-paced, and consequently very entertaining to watch. Definitely one of the Paralympics' highlights!
3. Para-biathlon
If you wonder what Parabiathlon is all about, let me tell you. Athletes need to ski the course of 2 or 2.5 kilometers from 3 to 5 times. The total distance of para biathlon can be up to 15 kilometers. Since pictures say more than a thousand words, just take a look at the video below!
4. Para-Snowboard
Para-Snowboard features three disciplines: snowboard-cross, banked slalom, and giant slalom. It made its debut back in 2014 during  Paralympic Winter Games in Sochi, Russia. It definitely brought a brand new energy into The Paralympics.  I am definitely excited to see how it grows as a sports discipline in the upcoming years.
5. Para-cross skiing
Para-cross skiing has been a vital part of The Winter Paralympics since 1976. Athletes compete in short distance, middle distance and long distance. It means that the distance they need to go ranges between 2.5 to even 20 kilometers. Skiing towards the excellence never goes out of style!
 6. Wheelchair curling
Curling is a team ice sport, which includes round, flat stones, which players need to slide towards a given mark. The game is very popular in Canada and Scotland. It first debuted in The Winter Paralympics in 2006. It's probably one of the most interesting ice games out there, and one to keep an eye on!
Each Paralympics Game has its own mascot
Seems like the days of sports mascots are everything but gone! While there was no official mascot for the first Winter Paralympics in 1976, the mascot tradition has been going strong since 1980. Each mascot refers to the culture of a country, which hosts the games and has a deep symbolic meaning. This year's mascot is called Bandabi and it's a black bear. Because of its connections to Korean folklore and the fact that it represents strong will and courage, the bear makes a perfect representation of the 2018's Winter Paralympics. After all,  the bear power can overcome any obstacles!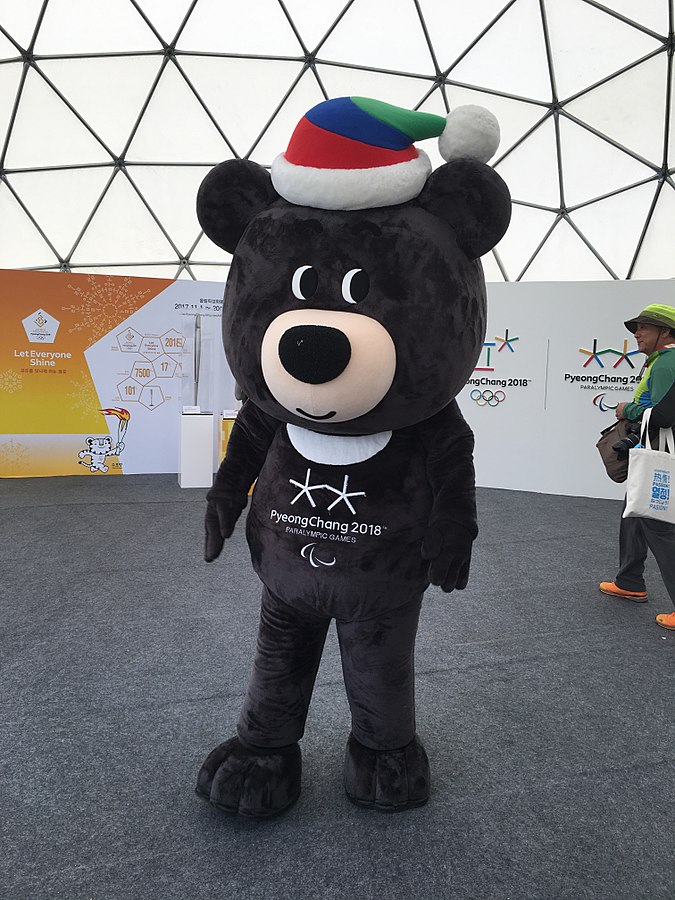 All in all, Winter Paralympic Games are more than just a sports competition.  While sports are obviously an integral part of the event, it seems that human persistence, resistance, and strength shine the most throughout all the events. Most of all, Paralympics celebrate the human strength to overcome obstacles and to experience freedom. Much like The Summer Olympics, it also makes an entertaining show to watch. While I didn't have a chance to attend this year's Paralympics, I very much enjoyed Summer Paralympics in Rio and I would recommend it to everybody. Since such big events are a great occasion for traveling, remember that accessible travel tastes the best, especially in the Blumil electric wheelchair style!  After all, both sports and traveling challenge us to become better, and that's the beauty of it all.
To read more travel stories follow Blumil on Facebook and Instagram! 
Don't forget to check the latest Blumil electric wheelchair model – Blumil City.  Why? Well, Blumil City is pavement-friendly, fast and pretty!